This feature is available in the Client Connect module.
The Permissions Page provides a 360 degree view of Document Folders you've published to contacts. (Note: Only Document Admins can access the Permissions screen)
Folders are presented in a matrix format with partners displayed on the left and Document Folders shown in subsequent folders. Only Folders with published status will be shown in the Permissions Matrix. 
To change the permissions, select and unselect the checkboxes for permissions. Changes to the previous state will be represented in blue.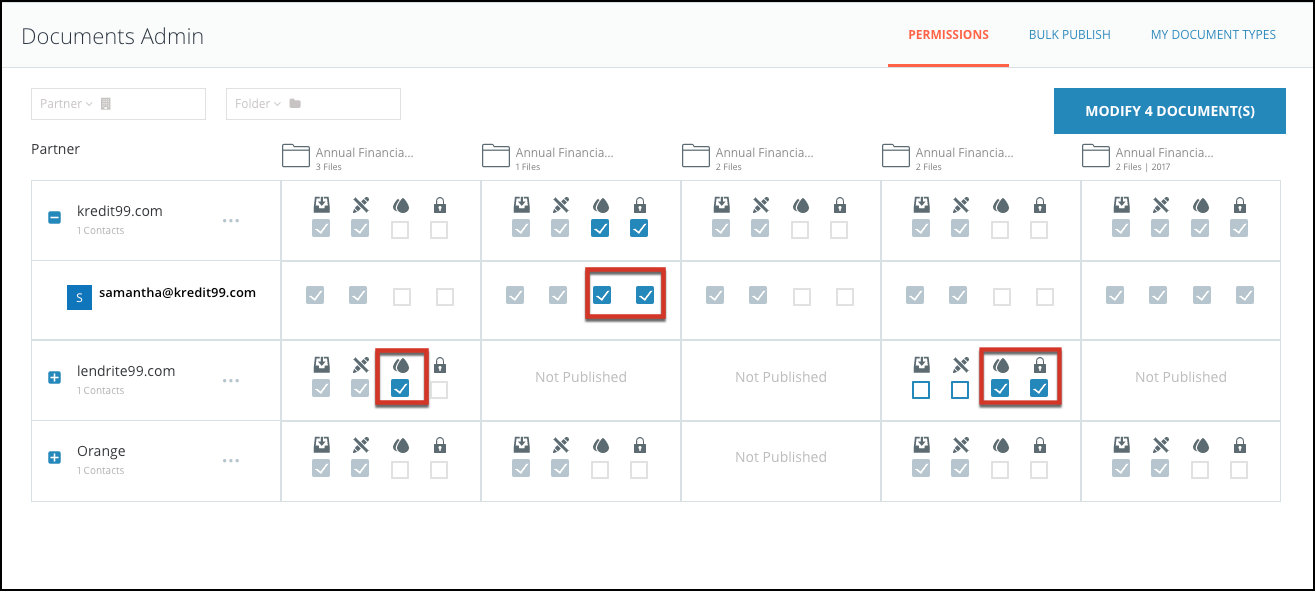 Clicking on the button will bring up a modal summarizing the changes you have made. Once ready, proceed to the the final confirmation screen. 
In addition to viewing and modifying permissions, you have the option to Revoke Access to all documents for a partner. To launch this functionality, click on the ... to bring down a dropdown. Select the Revoke All Documents. There will be a screen confirming all Document Folders that will be removed. When satisfied, proceed to the confirmation screen.