Scan connected systems* for data pertaining to the data subject and create a data report to share on the consumer response portal.
*Connecting systems requires engagement with CENTRL Professional Services to set up integrations. Once connected, systems will display "Scan Enabled" to let users know that they can be included in automated scans.
Navigating to Data Lookup
1. Navigate to the DSRM module and click on the Data Subject Requests screen.
2. Click on the request as shown above.
Data Access Report
2. Click on the Data Lookup tab and click on the Systems or Recipients checkboxes to bulk-select systems and/or recipients.
3. Click on the Scan System button to scan the selected systems.
1. Review the results, and click on the checkboxes to select the fields you wish to include in your data report.
2. Click on the Generate Report button to create a new report.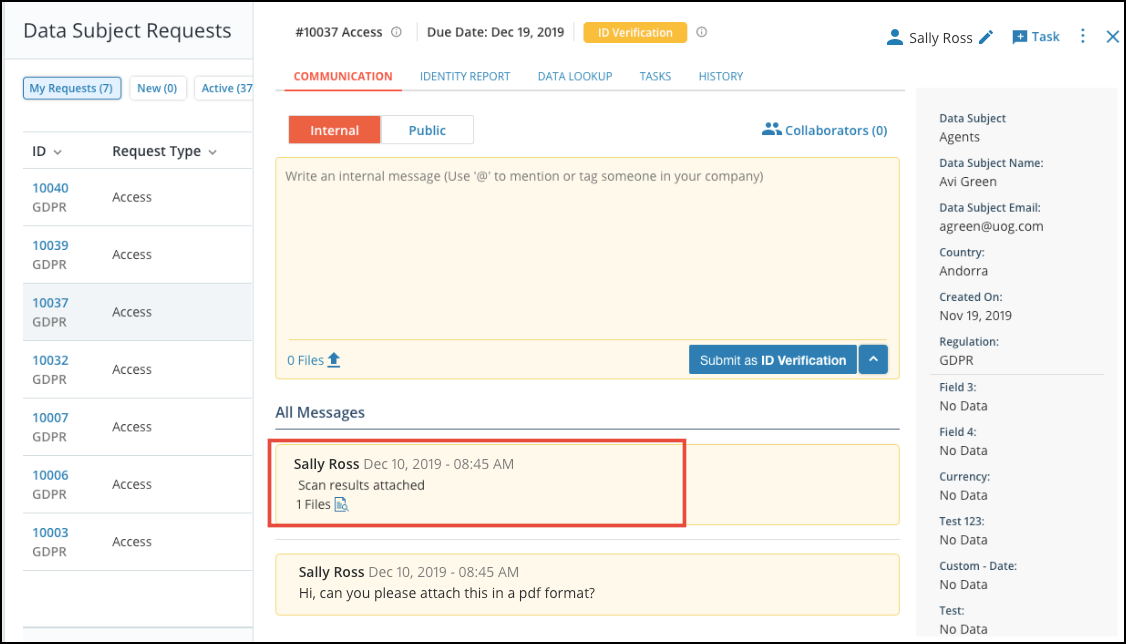 3. An internal message containing the generated report will be attached to the request.
Users can review, download or attach this report to a new message. Users can re-run scans and generate new reports at any time. As with all file attachments, the platform will purge files after your configurable data retention period.