Supported File Formats
CENTRL currently supports the following File formats for upload:
 1. Microsoft Office Types & PDF
   .csv,.doc,.docx,.pdf,.ppt,.pptx,.xls,.xlsb,.xlsm,.xlsx,
2. Additional File Types
   .accdb,.avi,.bif,.eps,.gif,.gz,.html,.jpg,.jpeg,.mdb,.msg,.odt,.ods,.png,.sas7bdat,.txt,.tar,.text,
   .vdx,.vsd,.vsdx,.vss,.vst,.vsx,.vtx,.zip
3. Video File Types
    .avi,.flv,.mkv,.mp4,.wmv
Viewer Supported File types
We support the following file types in our in-app Viewer:
PDF (.pdf)

Word Files (.docx, .doc)

Powerpoint Files (.pptx, .ppt)

Excel (.xls,.xlsx,) and CSV files.

Image files (.png and .jpeg only)
Note: If an excel file has embedded objects like images, they are not supported in the viewer. 
We currently support only Word, PDF and Powerpoint files for PDF conversion.
All the other supported File formats will not be able to be rendered in our Viewer. However, recipients will be able to easily download them in their original format.
Viewing Supported Files in the in-app viewer
After you create a Folder, you will be able to view Files using the in-app viewer. For all the MS Office documents, you can view your document in the viewer as seen below:-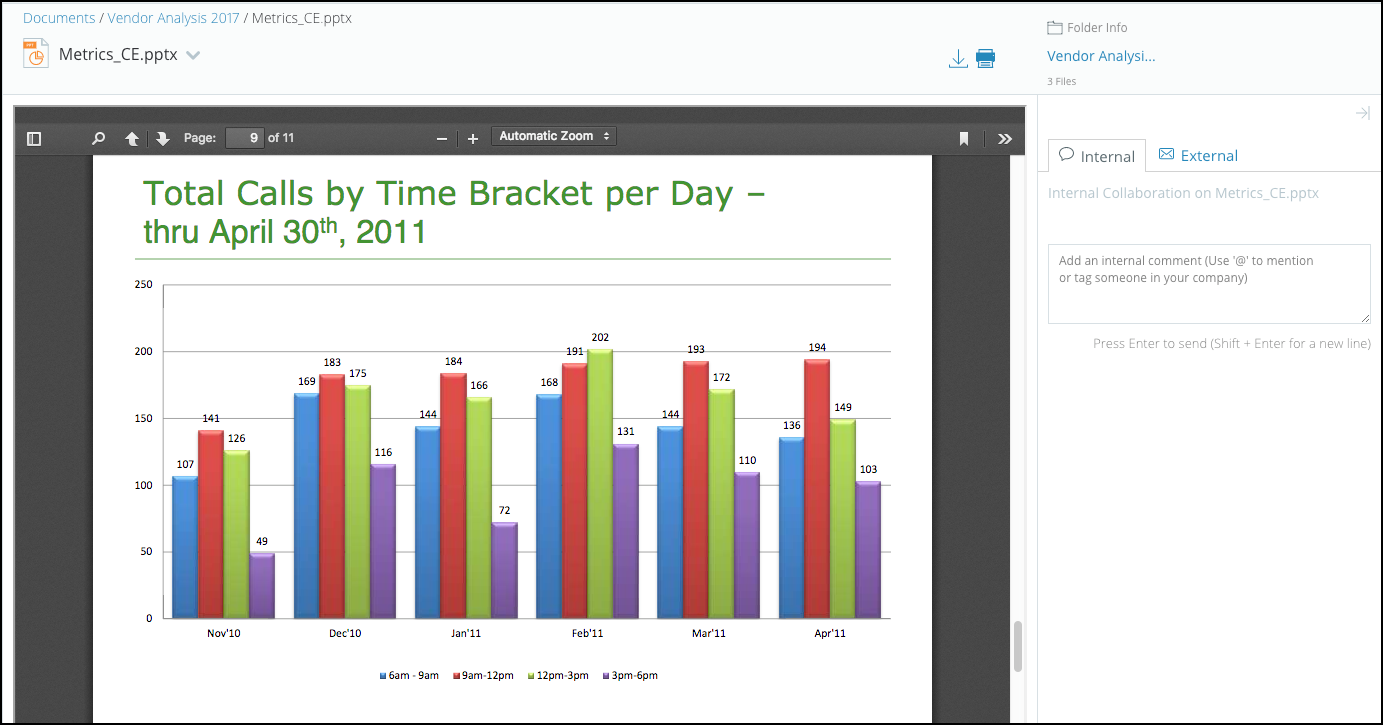 For all the non-MS Office files, you will not be able to view the file in our Viewer as seen below. However you can access them by downloading the file/files in order to view them.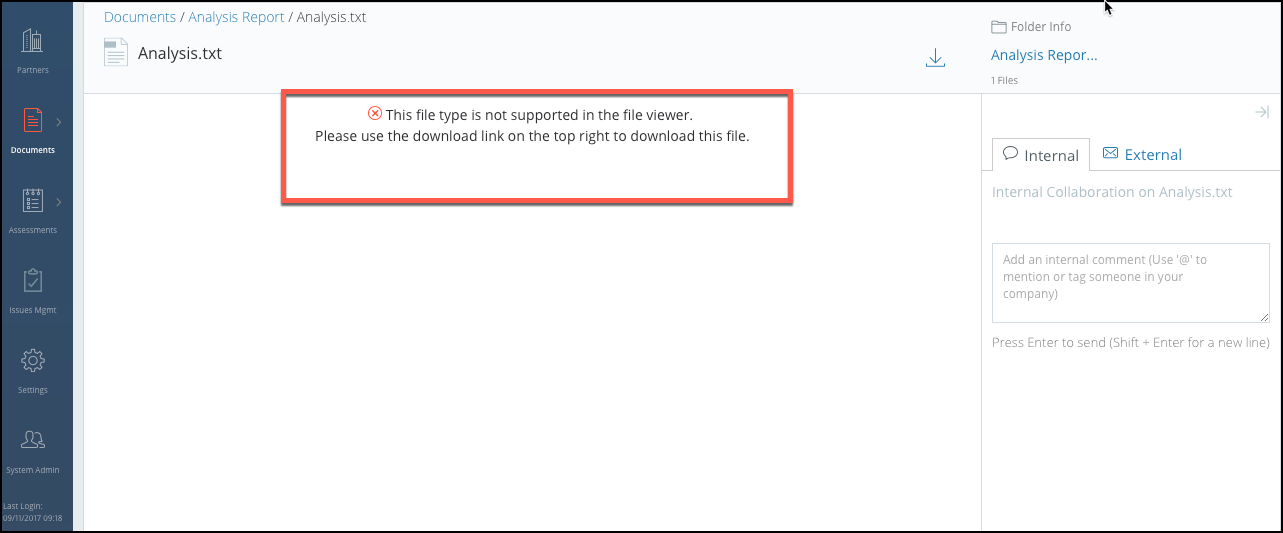 Viewing a Received Document
In Partner Connect module, while viewing a Received Document using the in-app viewer, all Word, PDF, Powerpoint, Excel, CSV files along with PNG and JPEG files will be viewed in their original format in the Viewer. All the other file types will not be available in the Viewer.
(Note: If a file is marked "Publish as Read-only", then the Recipient will be able to download all Word, PDF and Powerpoint files as PDF, whereas all Excel and CSV files will be downloaded as HTML files). To learn more about the steps for Viewing a Received Document, click here
How to request other File types?
In case you want to upload other File types, that are not mentioned in our List of supported File formats, reach out to our CENTRL Support team with your special requests and we'd be happy to help.