This feature is available in the Client Connect module.
In order to send a document Folder to clients and partners, users must first get the Folder approved before they can be published and sent out. When a document Folder is created, it will be in draft status until it becomes approved. Once approved, it can then be published and sent out.
Note: The action buttons for the process can be found from multiple pages but the process will still be the same:
Submit for Approval > Approve > Publish.
The actions can be performed from these pages: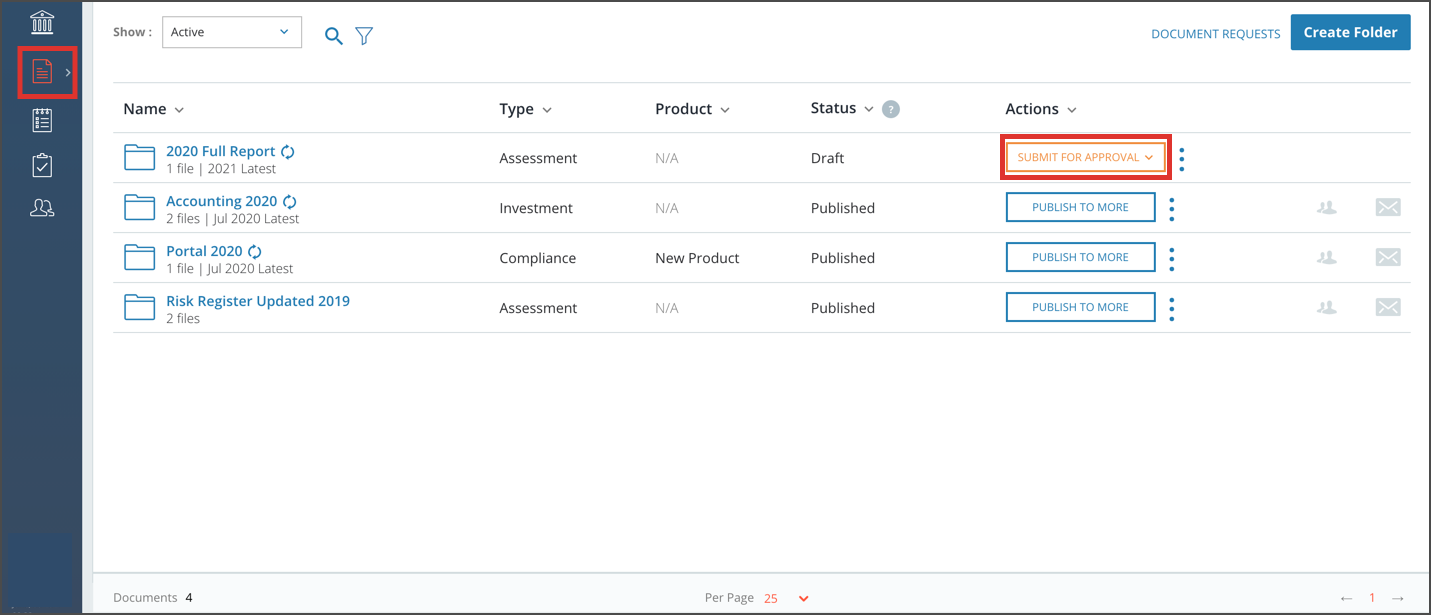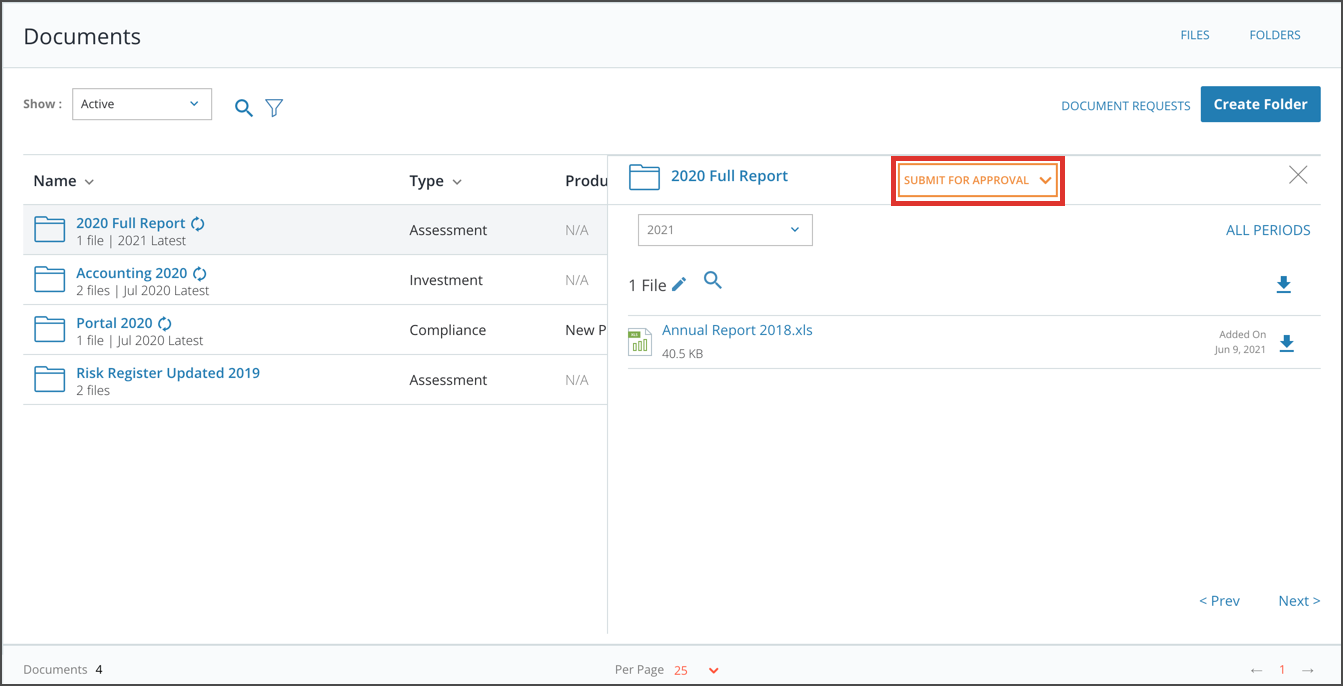 File Viewer:
Folder Overview:
Submitting For Approval
1. For the Document Folder that you want approved, click on Submit For Approval.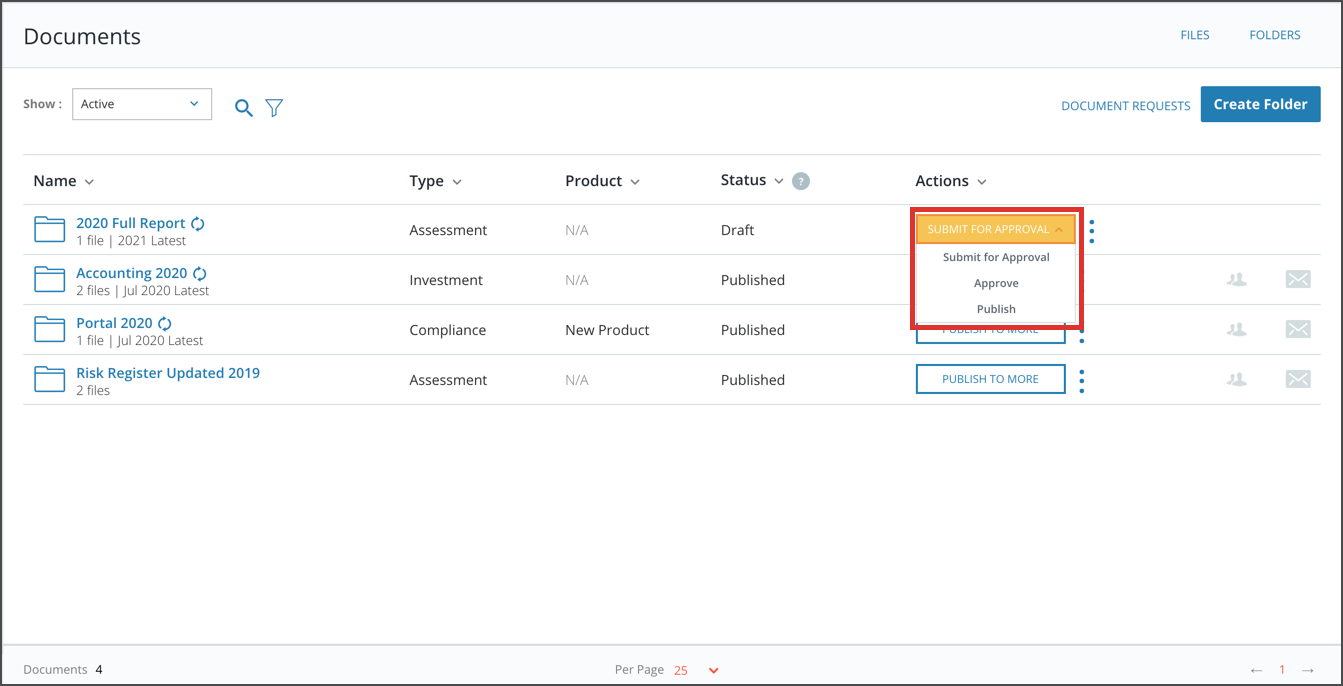 2. Confirm and click Submit For Approval.
Approving a Document Folder
Click on Approve.
You have the option to type a message and tag users within your organization. Once you are done click Confirm Approval.
Publishing a Document Folder
Click on Publish.
To add recipients, search for and then mark the checkbox next to the user name you wish to add. Once you have selected your recipients, you are able to customize their permissions by clicking on Advance Permissions.
The type of permissions are (From left to right): (Publish as PDF) - (Download Ability) - (Watermark) - (Private Document).
Hover over each of the icons on the icon to view a brief description of each of the permissions. You can also set an expiration date, which will revoke access to the document Folder once the expiration date passes. To learn more about advanced permissions click on the following link: Advanced Permissions
Once you are done, click Next.
Here you have the option to send a custom message with the Folder. Click Send to publish and send the document Folder to the selected recipients.