This feature is available in the Client Connect module.
Document Administrators have the ability to add, remove or update files in a document folder. If the document folder is already published, the changes will be reflected for the recipient(s) of the folder as well and an email notification of changes will be sent.
(Note: When a document folder is in draft status, users have the ability to add or remove files from a document folder. But after the folder is submitted for approval/approved/published, only the document administrators can update the folder contents.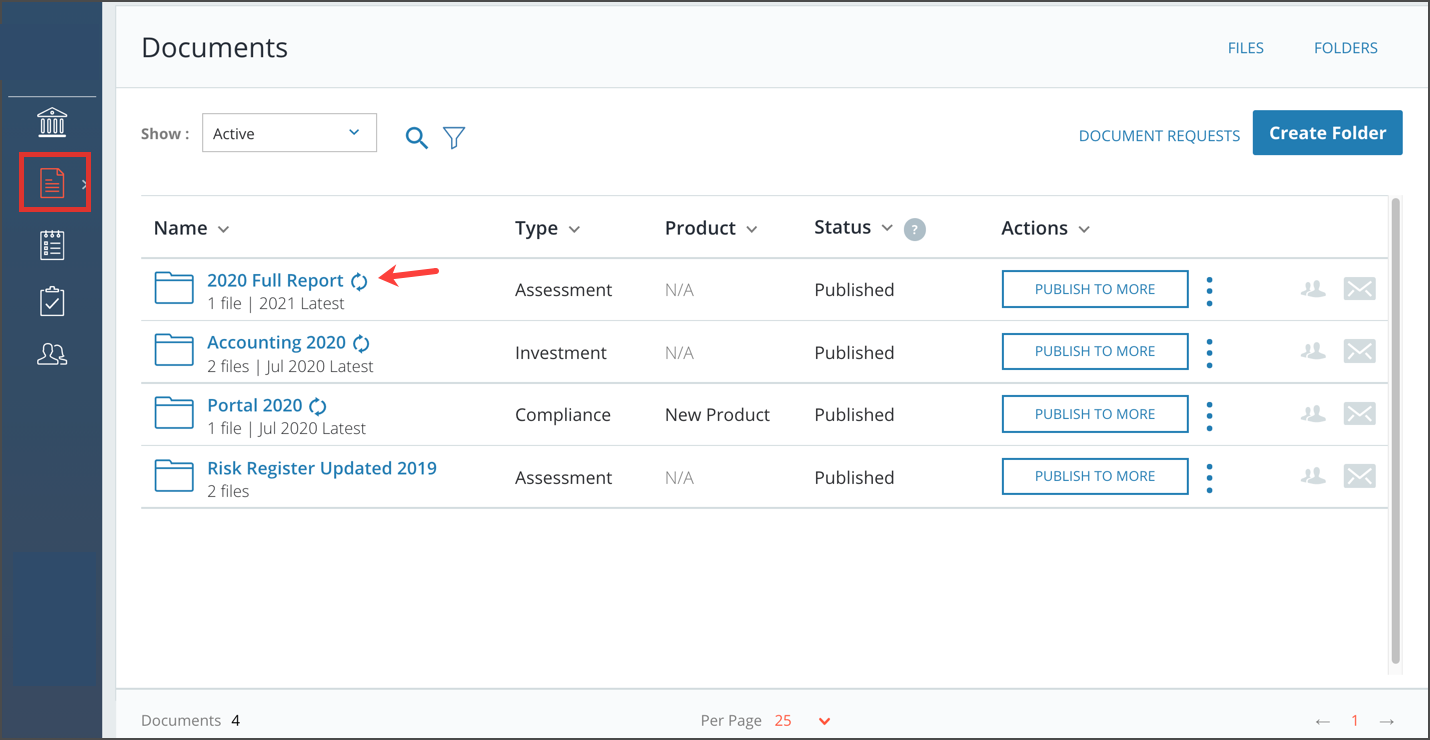 1. From the Document Folder overview page, click on the Folder that you want to edit.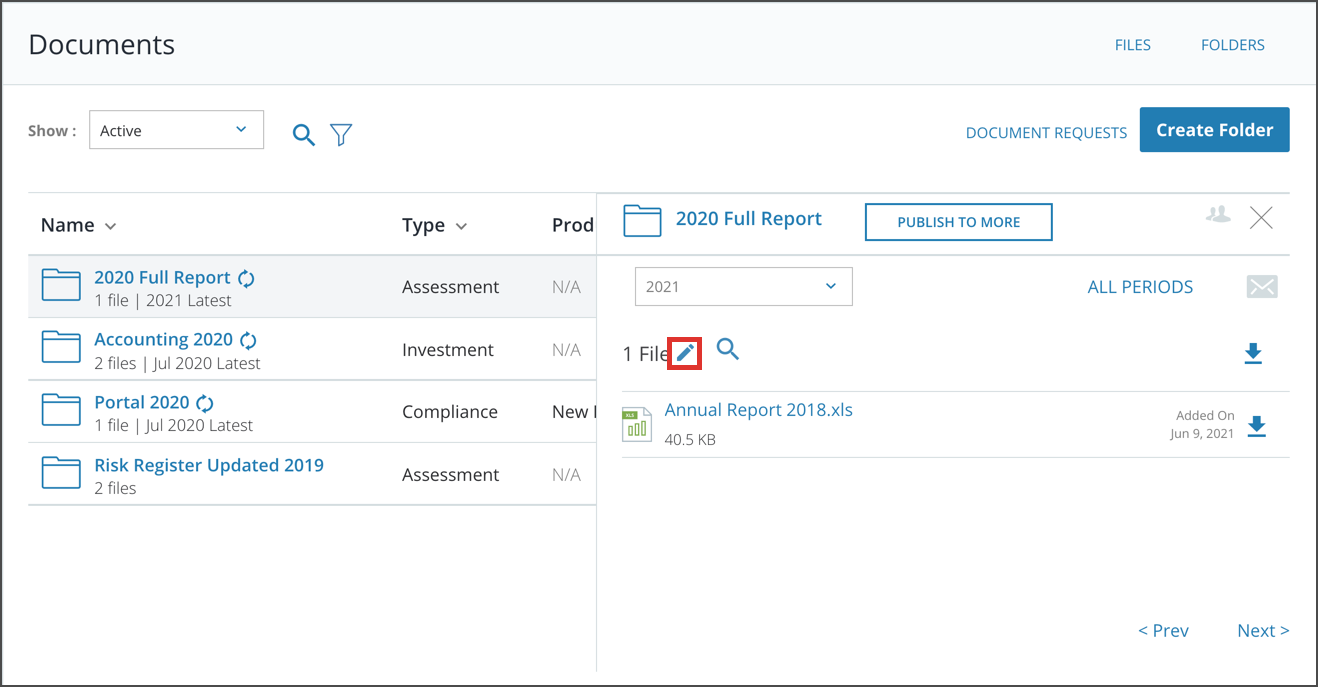 2. The "Quickview" window should appear on the right. Click on the Pencil icon to get to the edit window.
Note: You can also click on the icon to edit files from the Folder Overview page: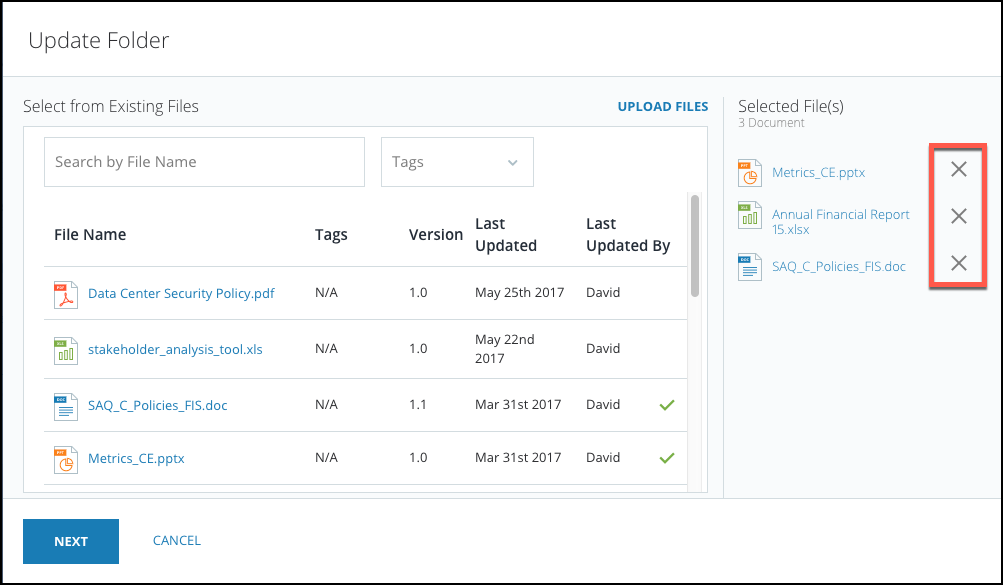 3. From here you can add files from your file library or upload new files. You can also remove files from here as well by click on the "X" next to the file name. Once you are done click on Update.