When your partner sends you a request for documents, you can respond securely using CENTRL's Documents Platform. When you attach and publish back the requested files, you and your partner will be able to view all the files in a centralized place with a full audit trail.  
Responding to Document Requests
If you received a Document Request, you will receive an email notification with all the documents that were requested from you.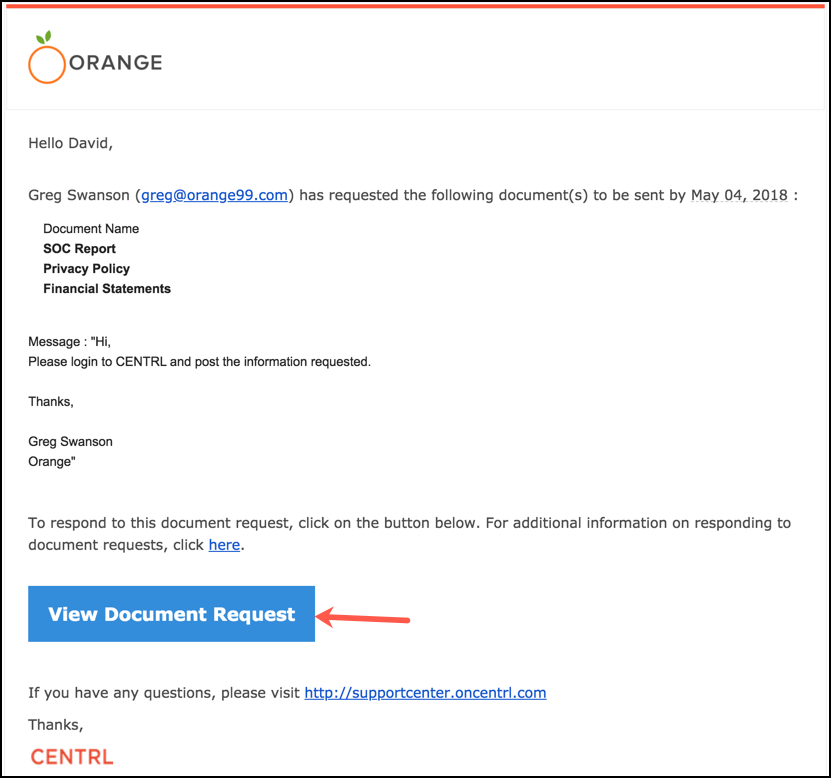 1. To view the Document Request, click on the View Document Request button.
Note: If you are not a registered user, you will be prompted to register for CENTRL. 

2. From the Document Requests screen, you can see all of the document requests your partner has sent you.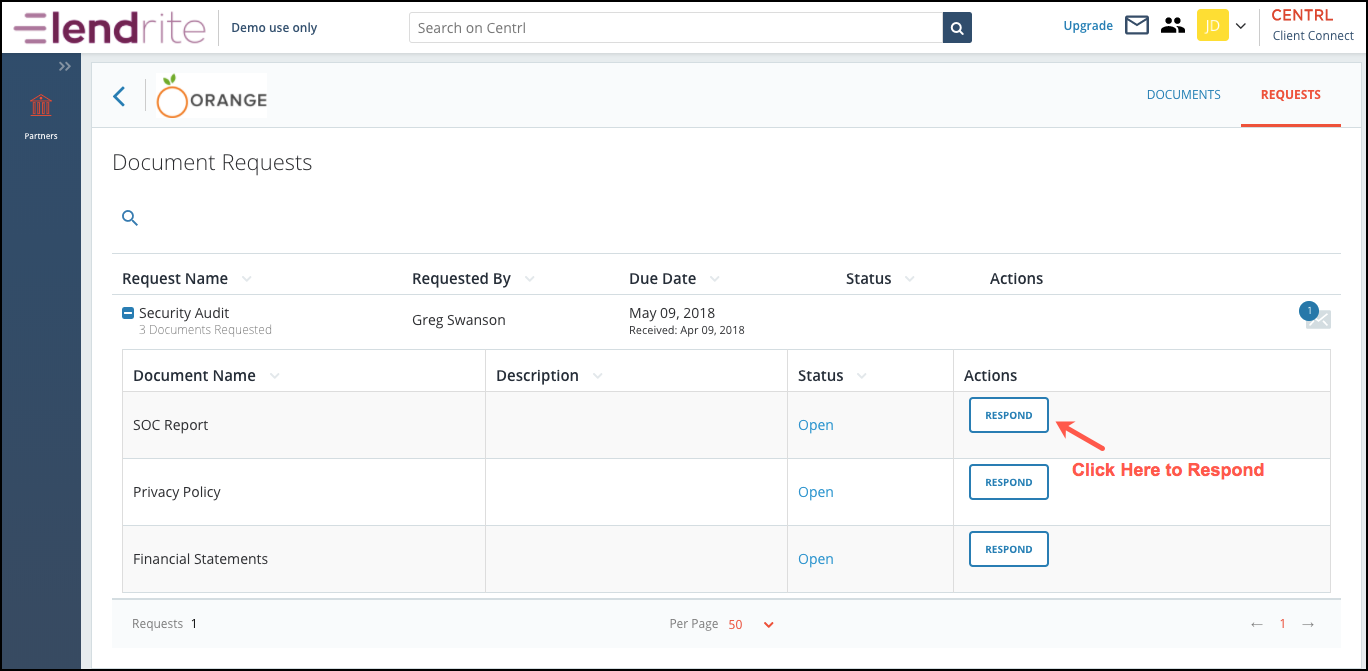 3. When you open a request, you will see all the documents that have been requested by your partner along with their status. Click on Respond to upload the files requested by your partner. This will bring up the Upload modal.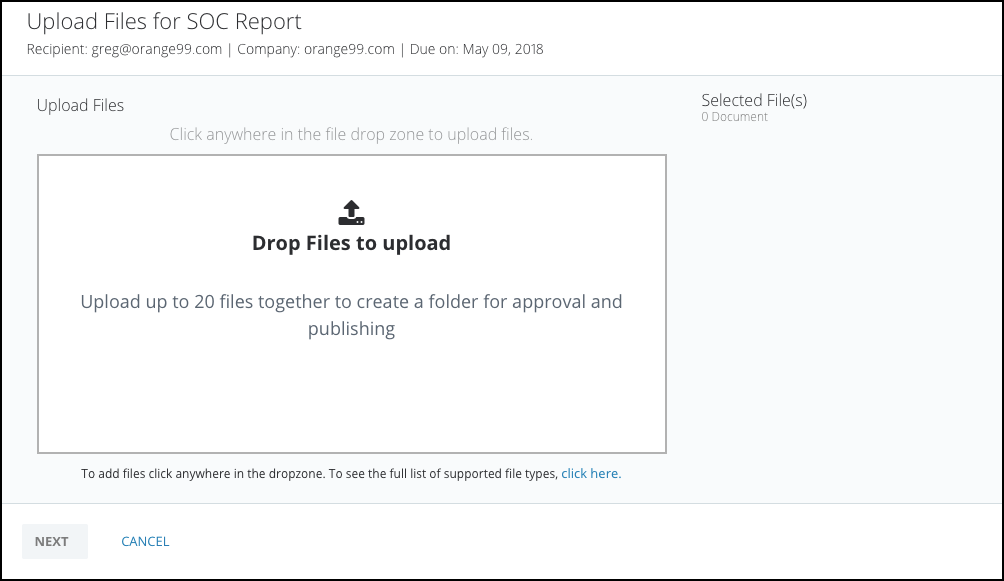 4. Here you can upload the files as requested.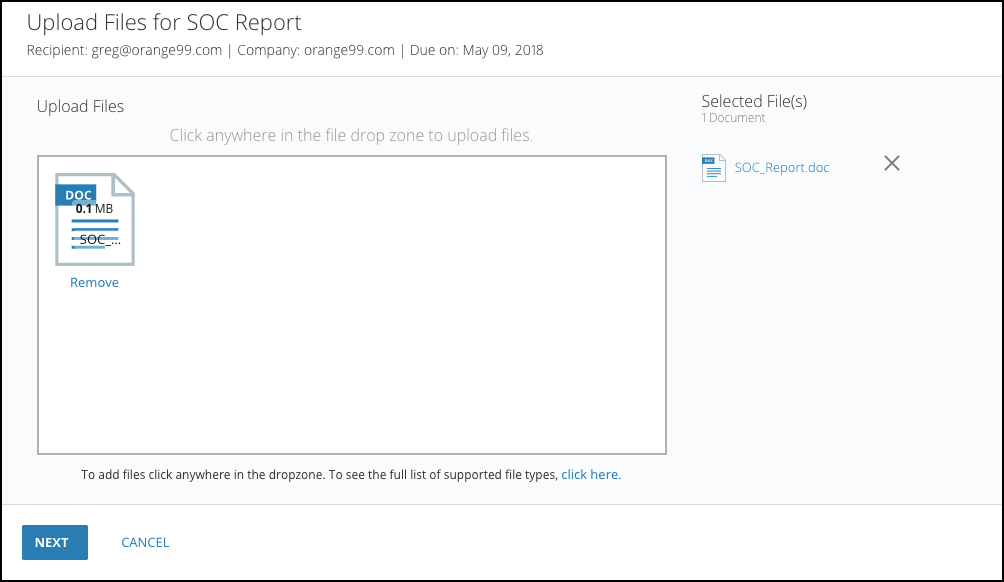 5. Once you've attached the associated files, click Next.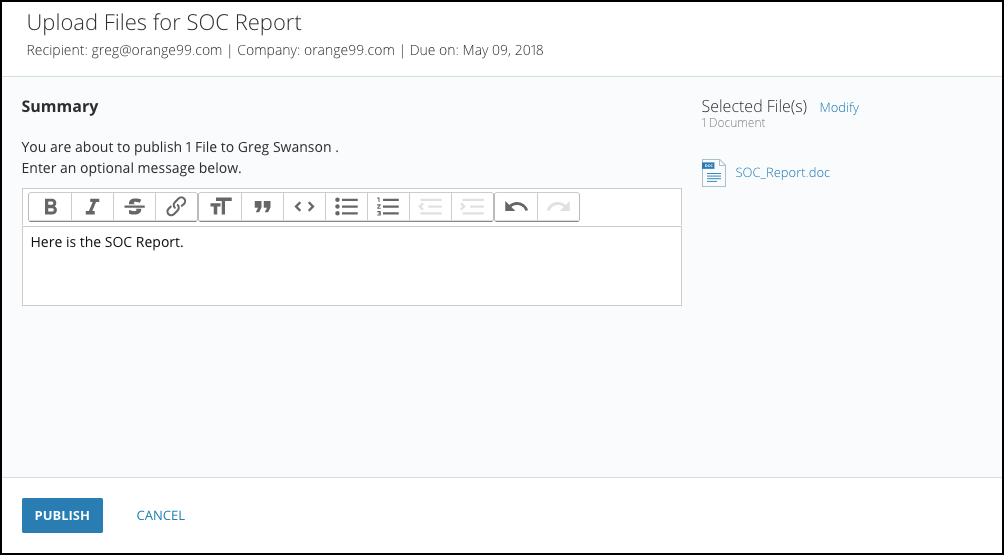 6. Once you are ready, click on the Publish button to send the files to your partner. You can also enter an optional message to send to your partner.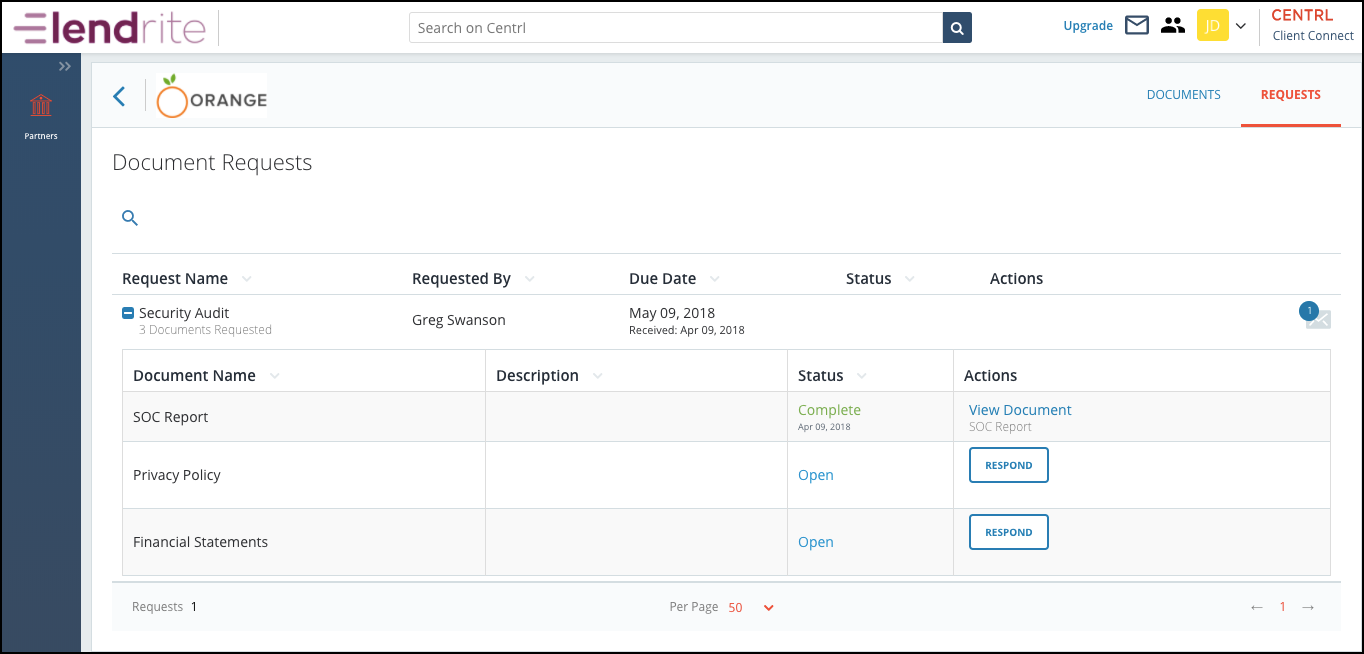 7. If you have additional documents requested, you can repeat the process until all requests are complete. 
Your partner will be notified via email for each completed document request.