Document Admins or users with permission to amend the File Library may delete files if necessary. If you do not have these permissions configured, please contact your System Administrator.
Please Note: This feature is only available in the Client Connect module.
Deleting Files From the File Library
1. Navigate to the Documents Module and select the Files Screen to access your File Library as shown below.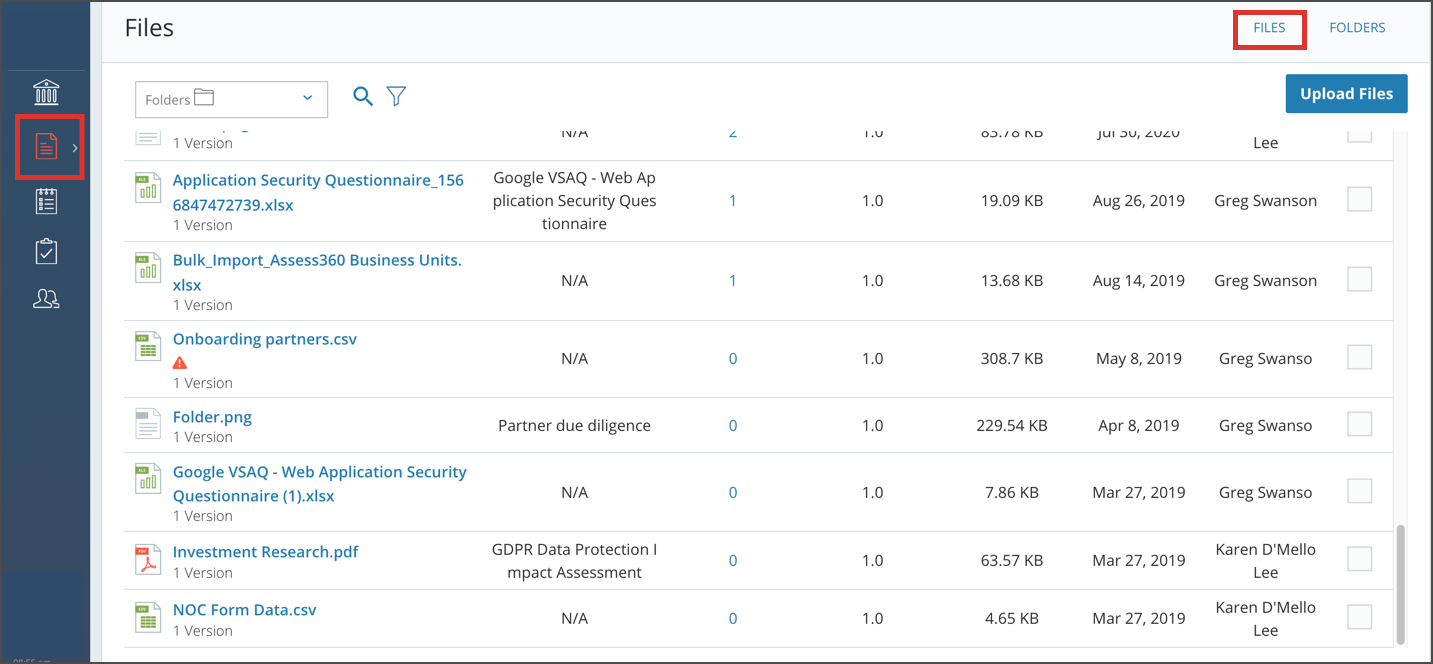 2. Select the file(s) you intend to delete and click the Delete option in the Delete Dropdown as shown below.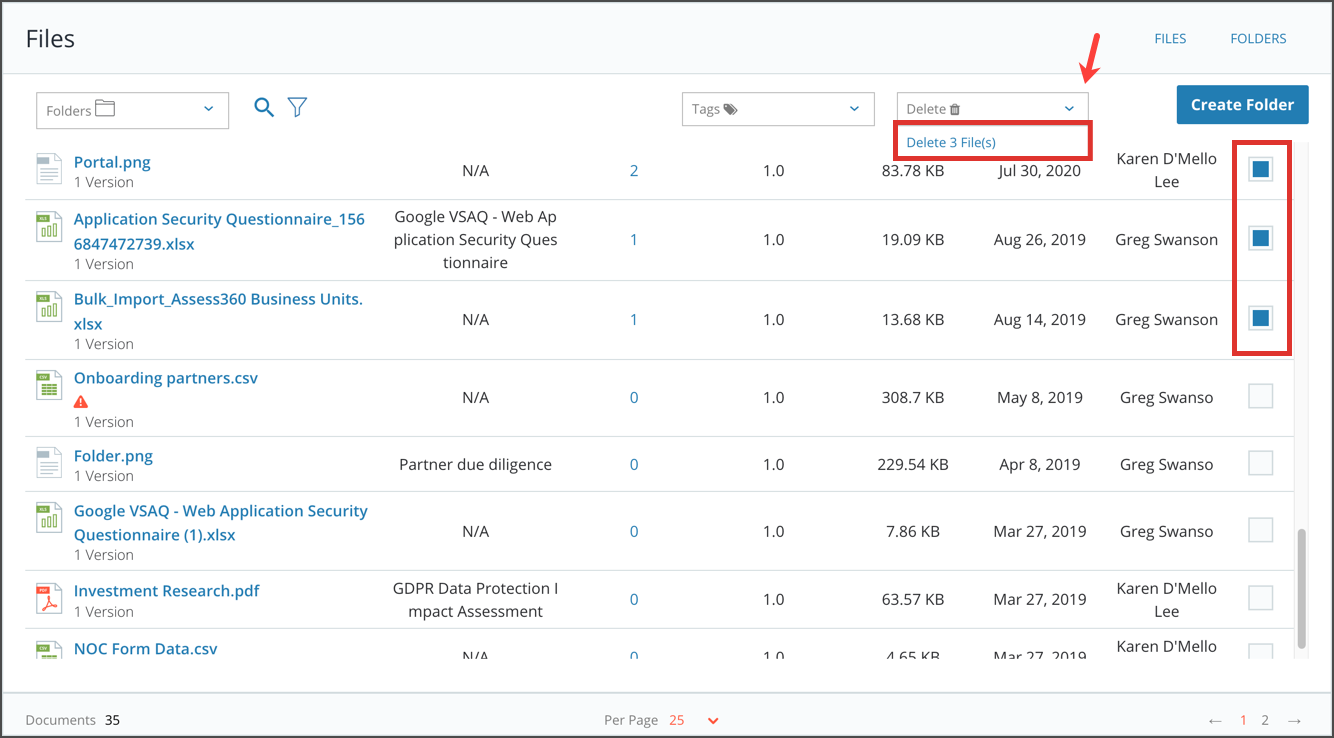 Please Note: By deleting file(s), you will delete all versions of the file(s) and remove them from the associated Document Folders.
3. In the Delete Files modal, review the selected file(s) and click Delete to confirm as shown below.