This feature is available in the Client Connect module.

Only Document Admins have the ability to delete files. If you do not have these privileges, please contact your system administrator.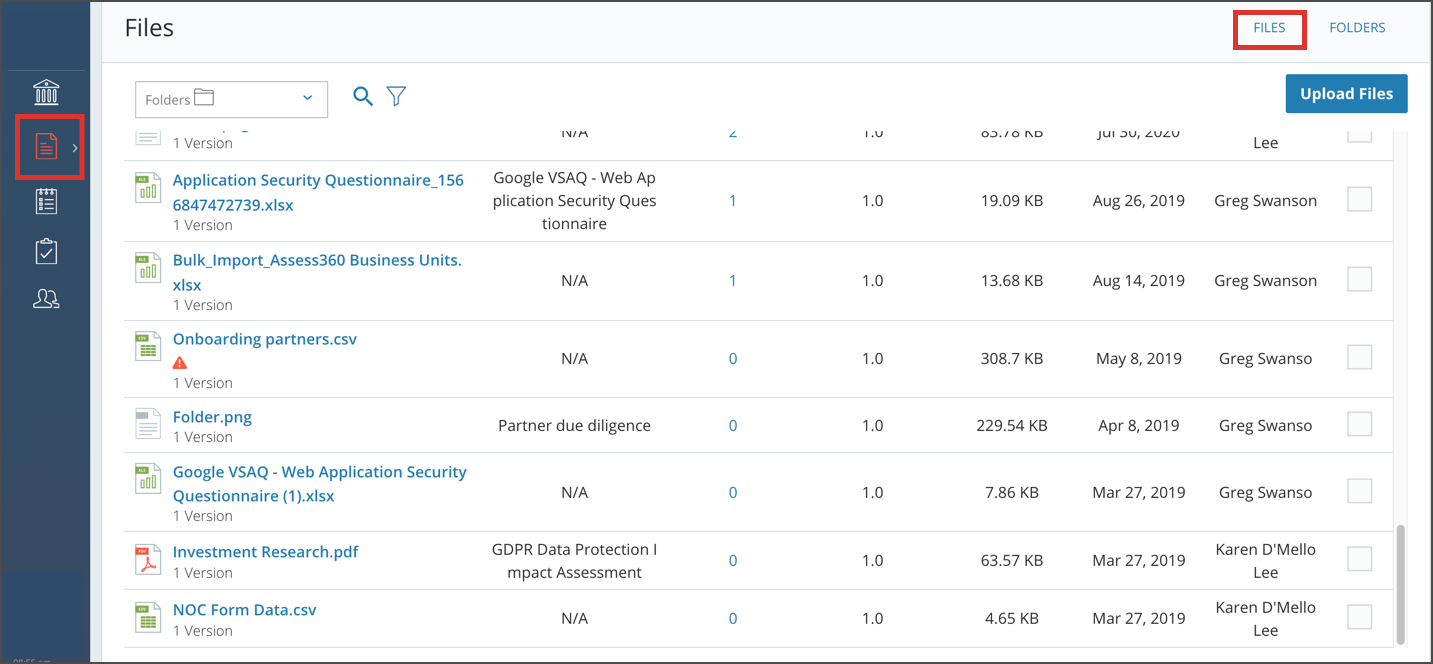 1. In order to delete files, navigate to your File Library screen by clicking on Documents in the toolbar on the left.
2. Then click Files.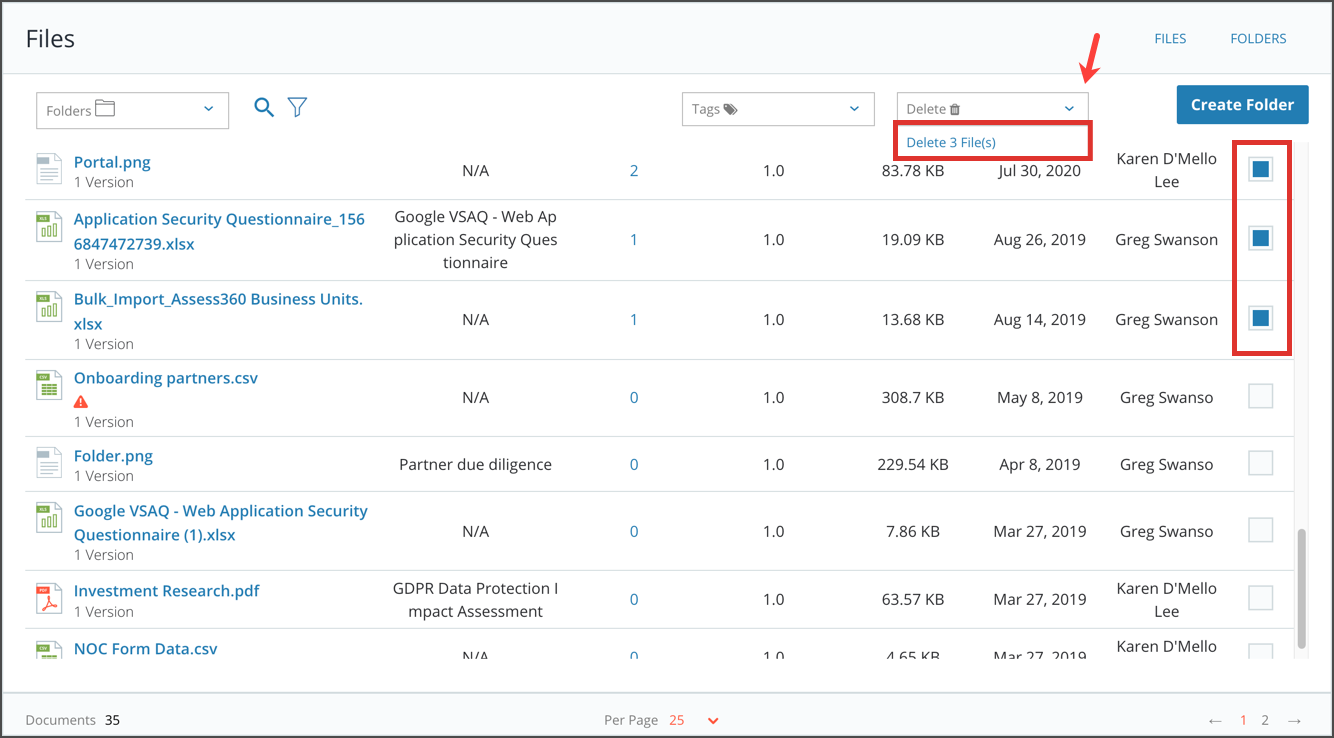 3. Select the files you want to delete and navigate your cursor to the delete modal. By deleting files, you will also delete all versions of the file and remove them from the associated Document Folders.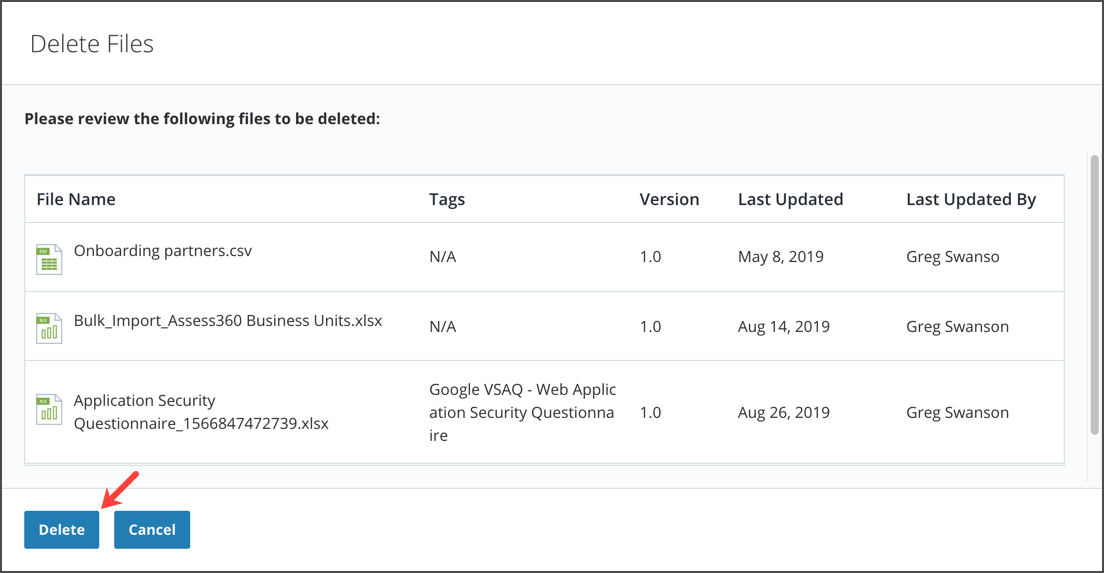 4. Click Delete to complete the process.