Within our Document module, you can easily search for files in the File Library. Additionally, you can apply filters based on columns and values.
This article covers the following topics:
Filtering Files in File Library
1. Navigate to the Documents Module, Files Screen. In the File Library, click on the Filter Icon as shown below.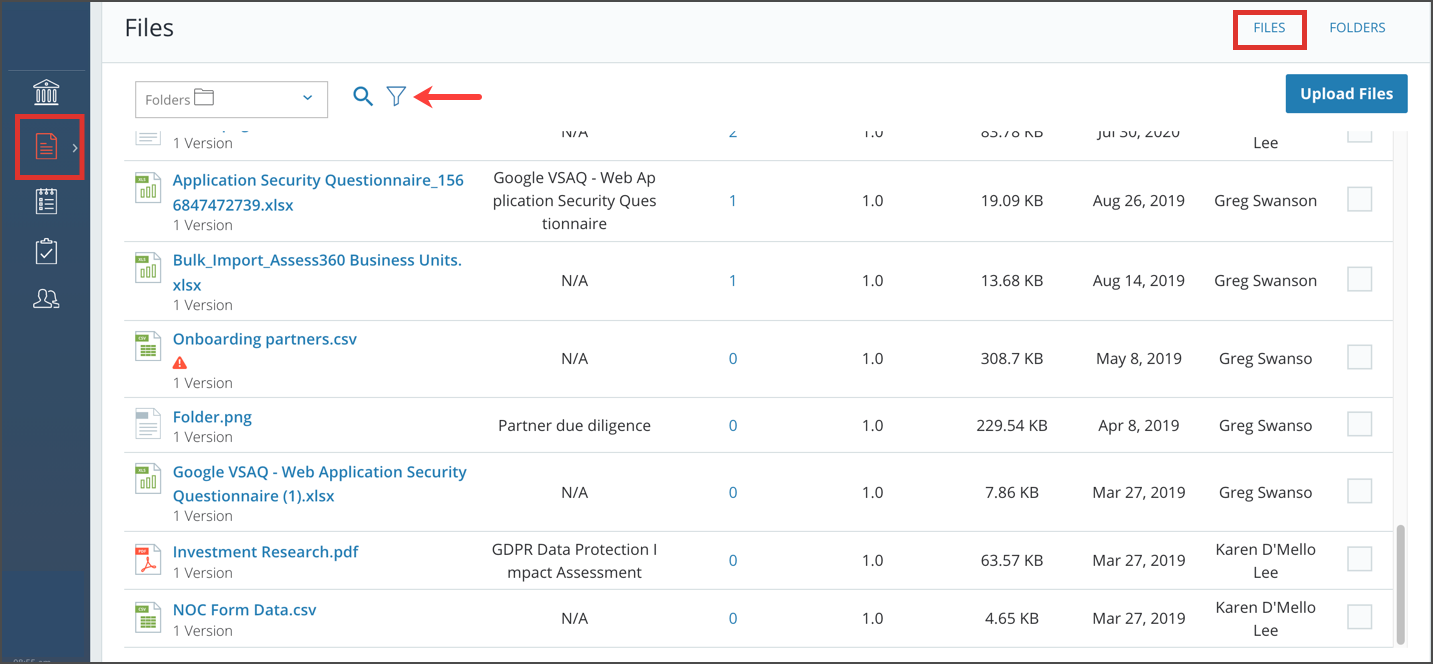 2. In the Additional Filters modal, you will see the filter options: Column and Value.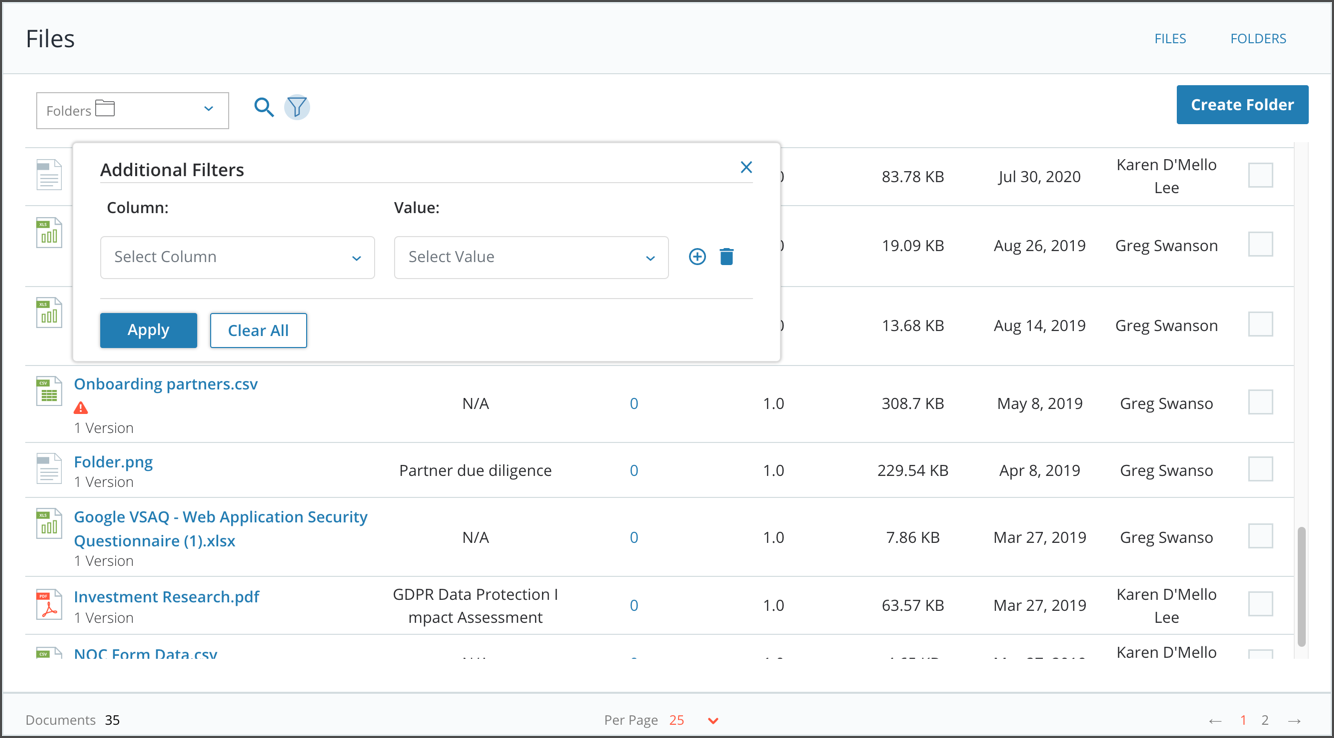 3. Select a Column you intend to filter by as shown below.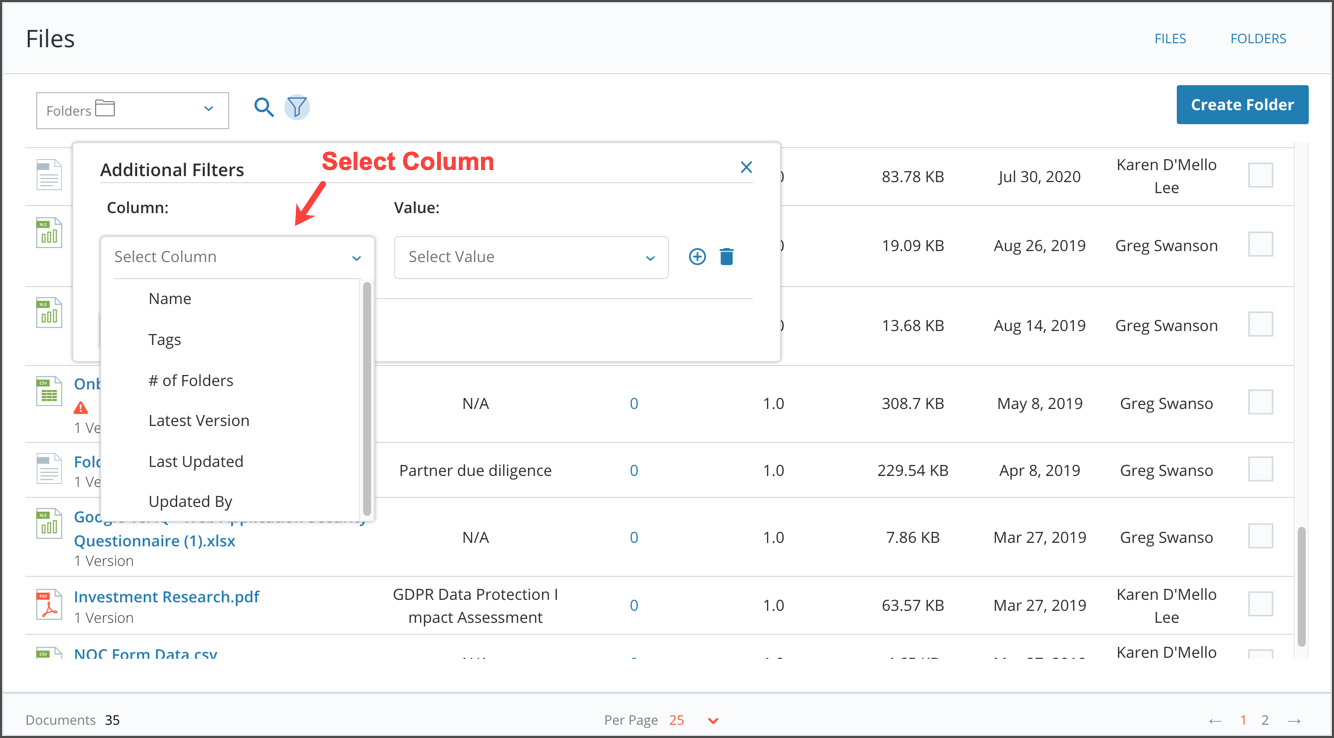 4. Once you've selected a column, select the Value associated with the column you intend to filter.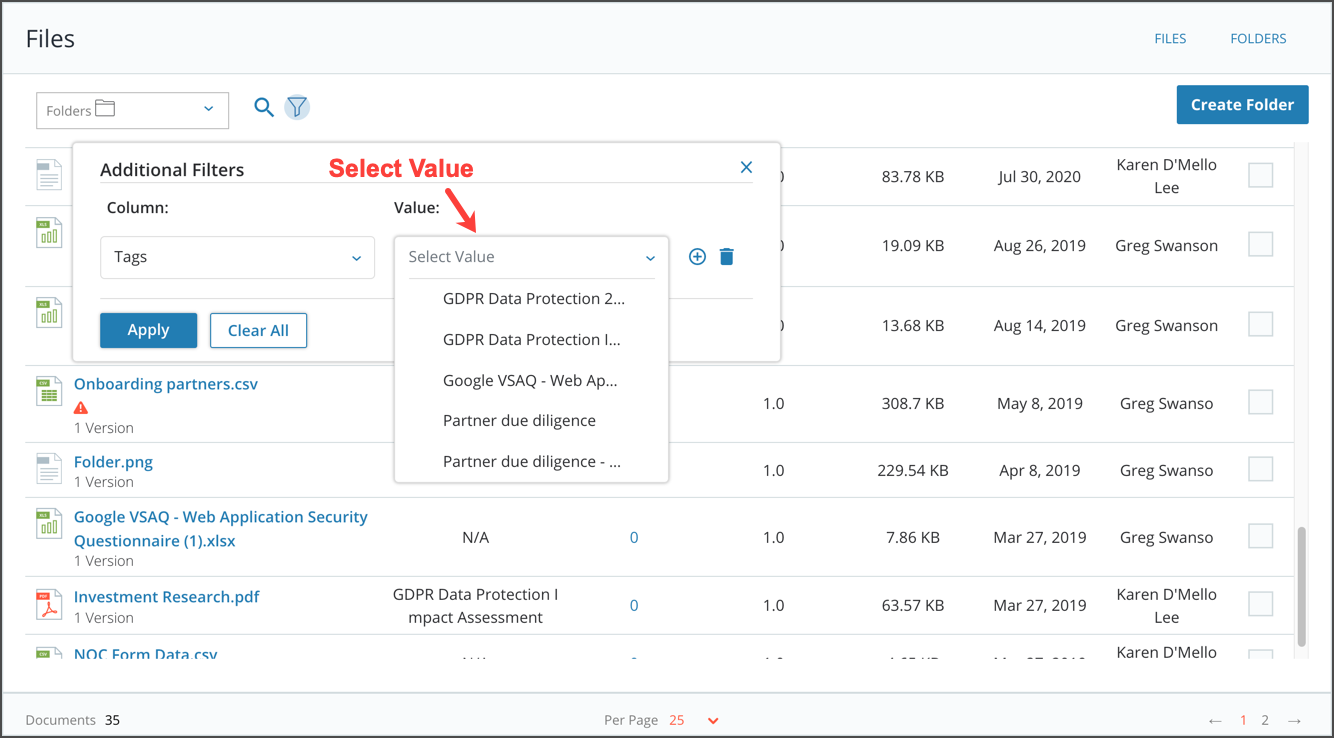 5. You can add any additional filters by clicking on the + icon. Once you have selected your filters, click on the Apply button to confirm as shown below.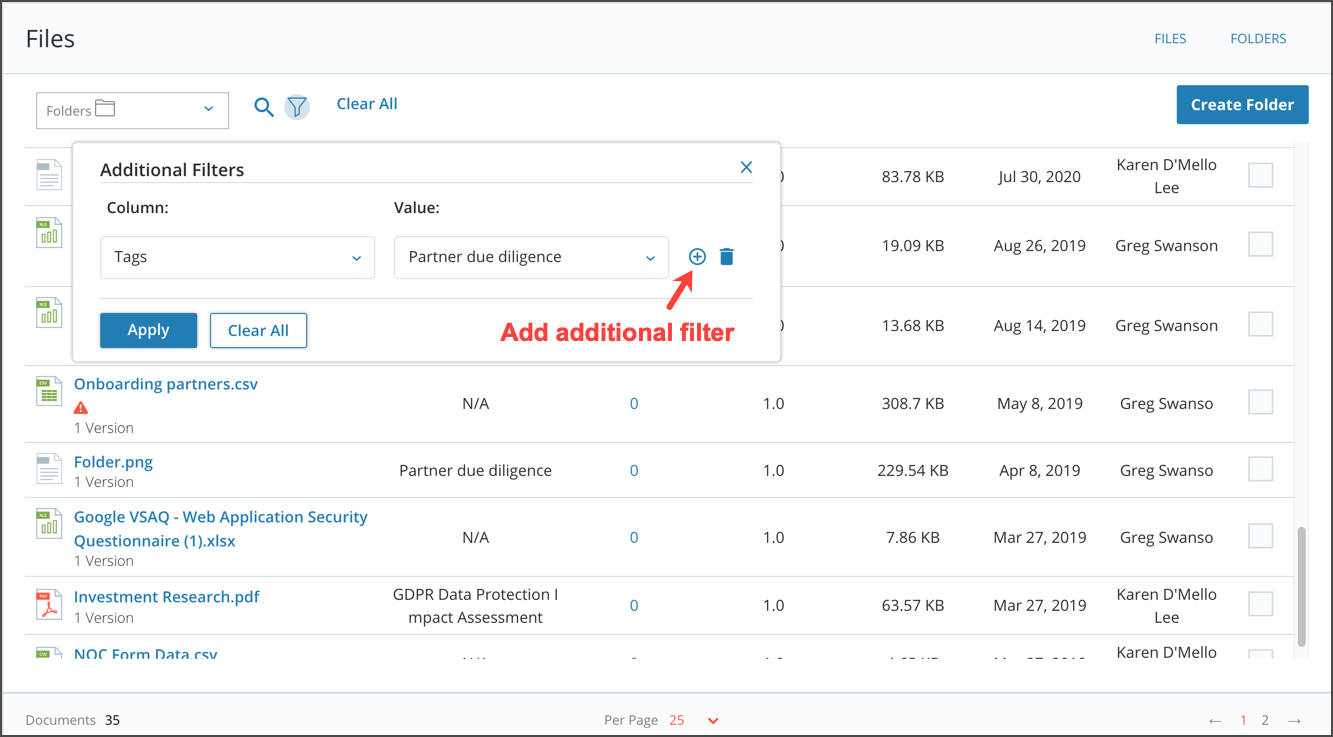 6. You will now see the filtered files based on the filter configuration.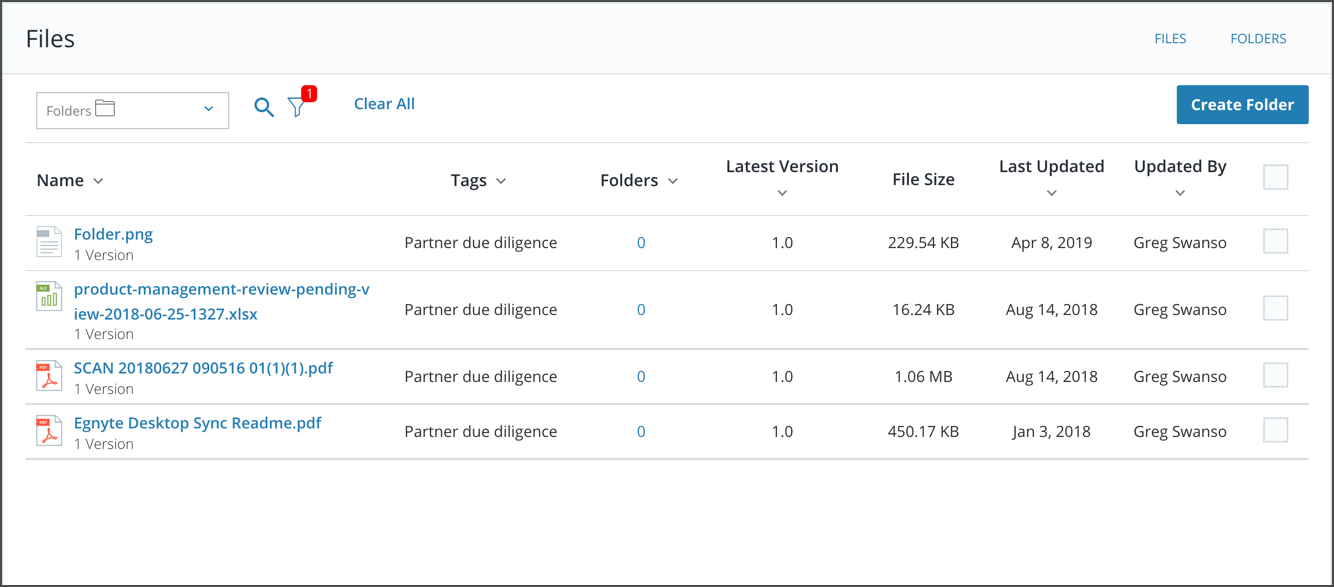 Filtering Files by Folder
You can also apply filters to files by typing or selecting the specific folder you intend to filter on.
1. If the folder you selected is recurring, you can specify the recurring period if applicable. The latest period is selected by default.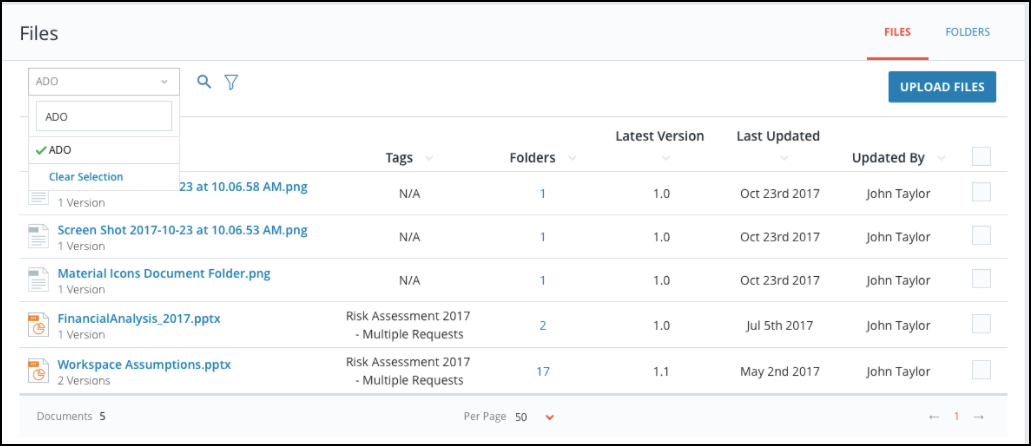 Note: You can further filter by using the Search icon.