This feature is available in the Client Connect module.
Document Admins have access to the File Library and may create and apply tags. Tags are key words that you can link to files. You can define your own tags and use them to categorize, identify, filter and sort files.
Applying Tags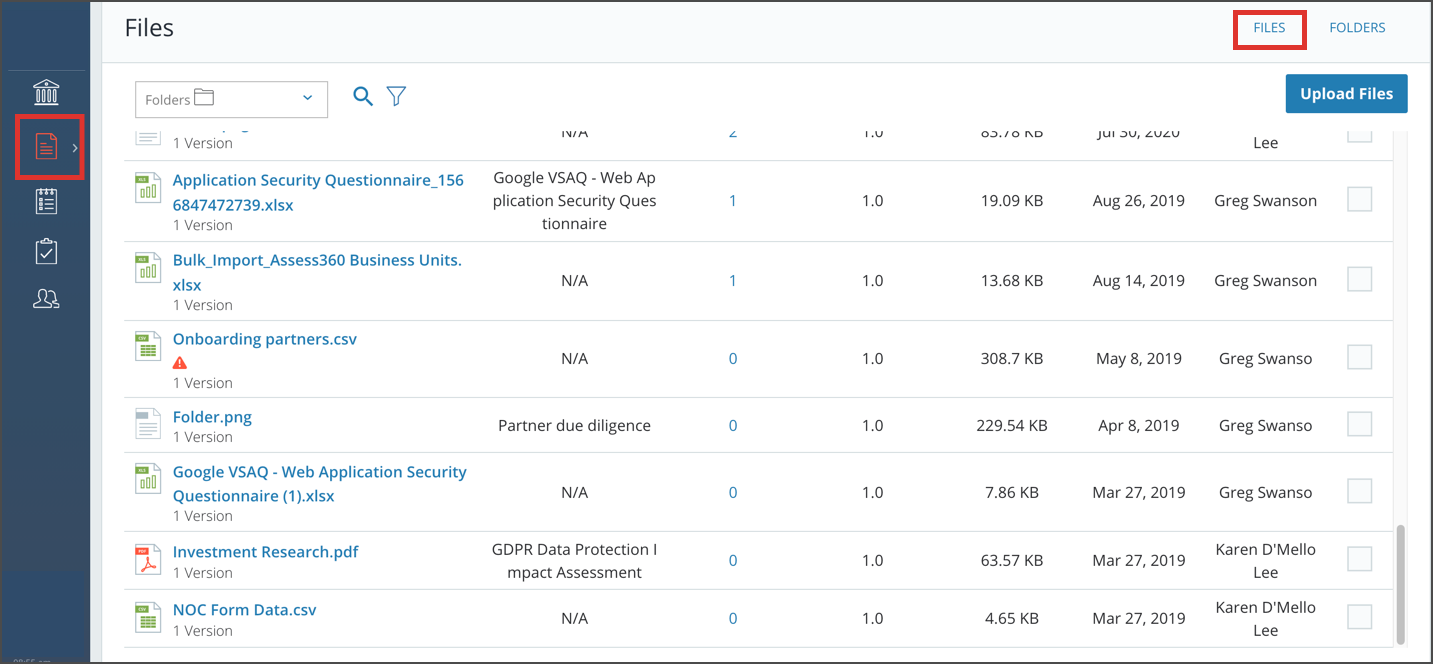 1. Navigate to the Documents module and select the files screen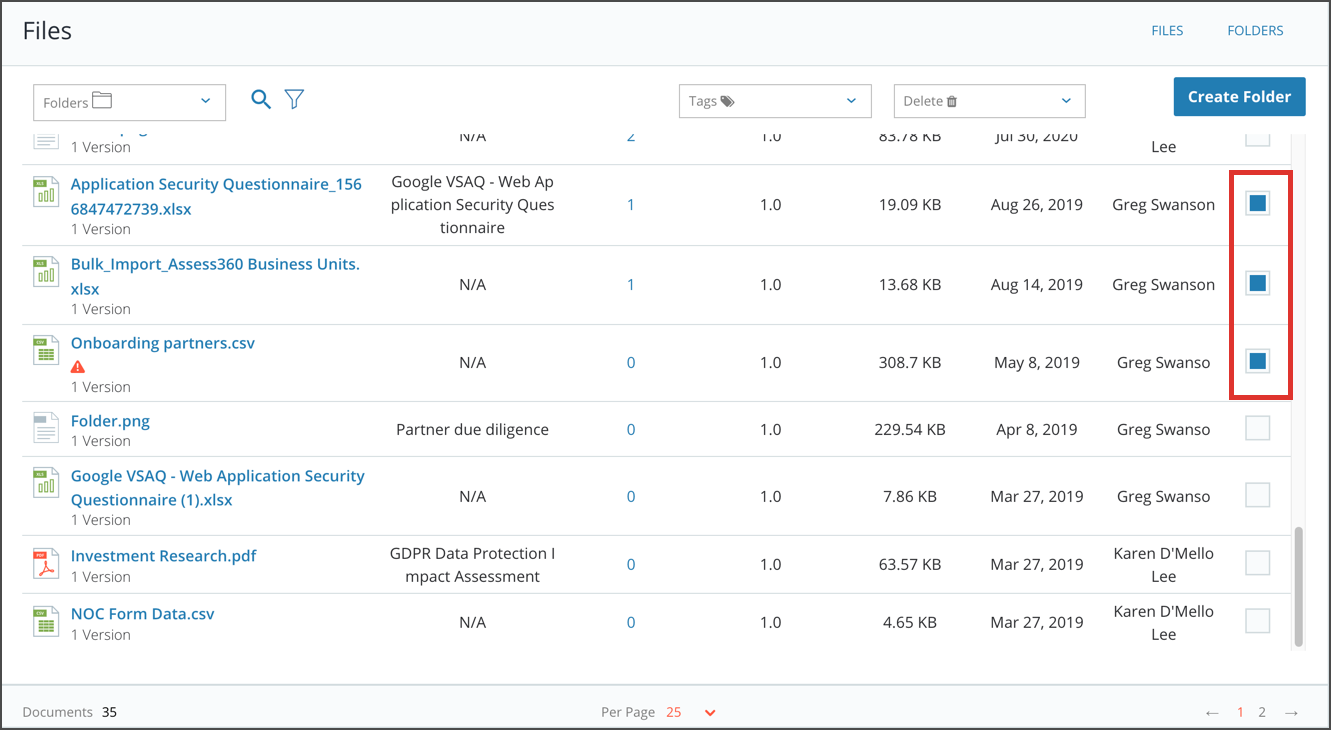 2. In order to increase workflow, you can apply tags to files in the File Library. To do so, select the files you want to modify.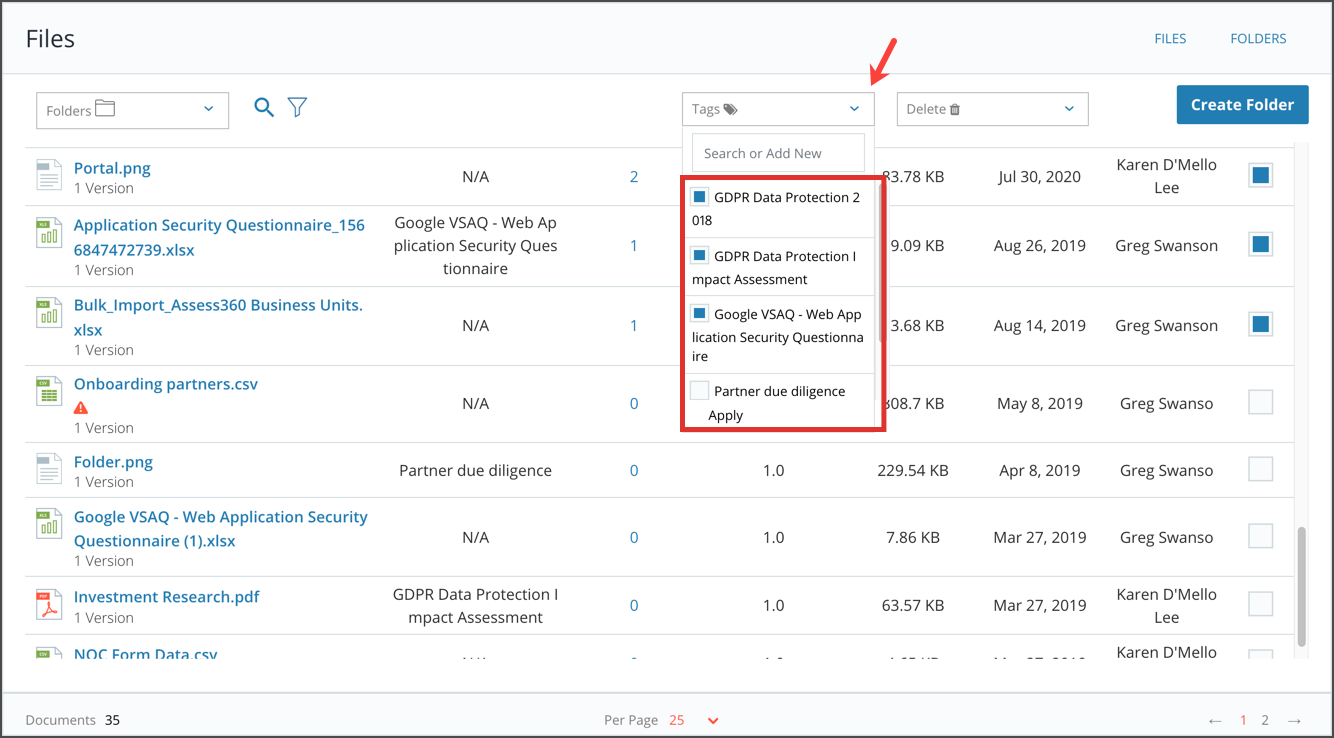 3. Navigate to the Tags dropdown and select the tags you want to apply. Once selected click Apply.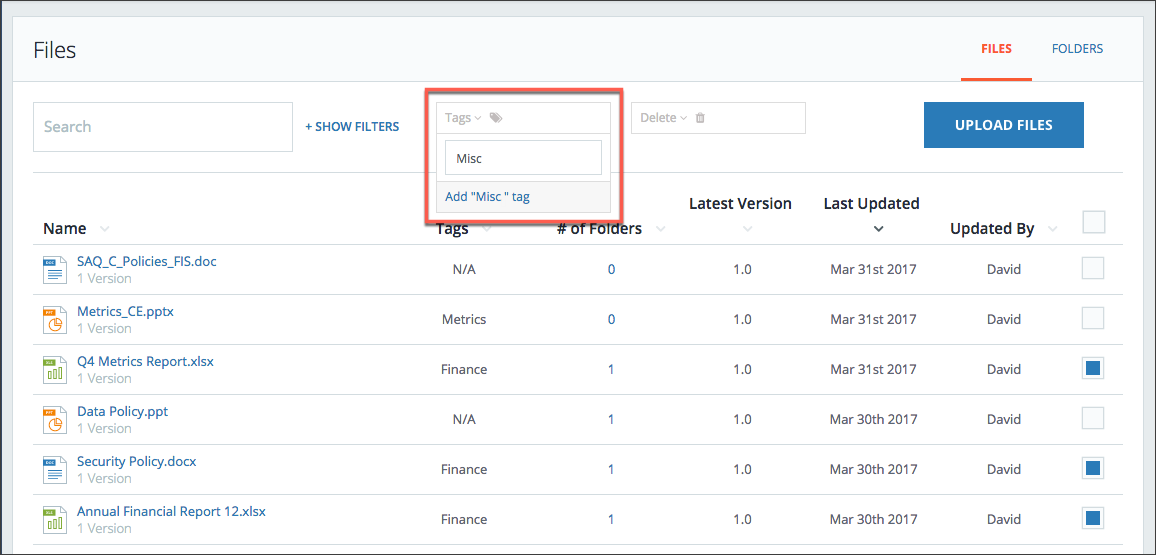 4. If you do not see your selected Tag, you can create your own. Simply, type in the tag name you want and click Add "_________" Tag. The files will be modified to have the selected tags.
Removing Tags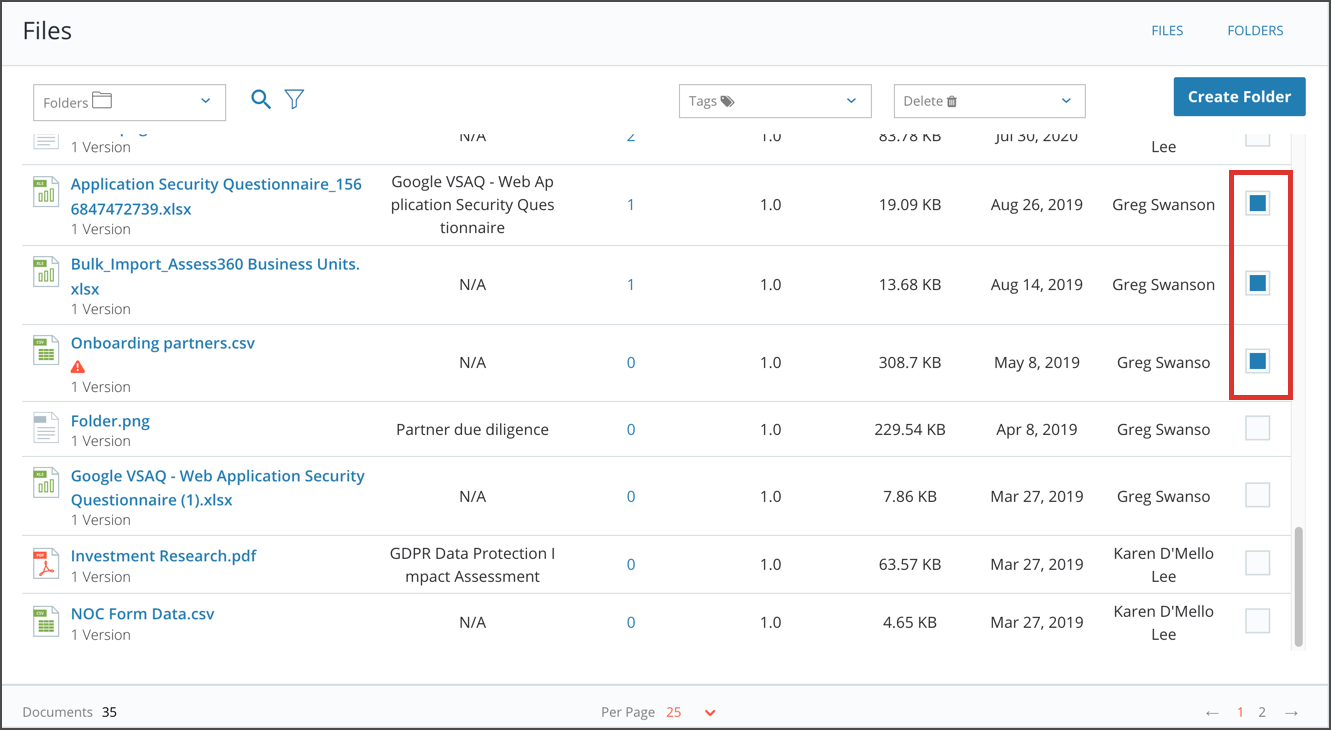 1. In order to remove tags, first select the files you want to modify.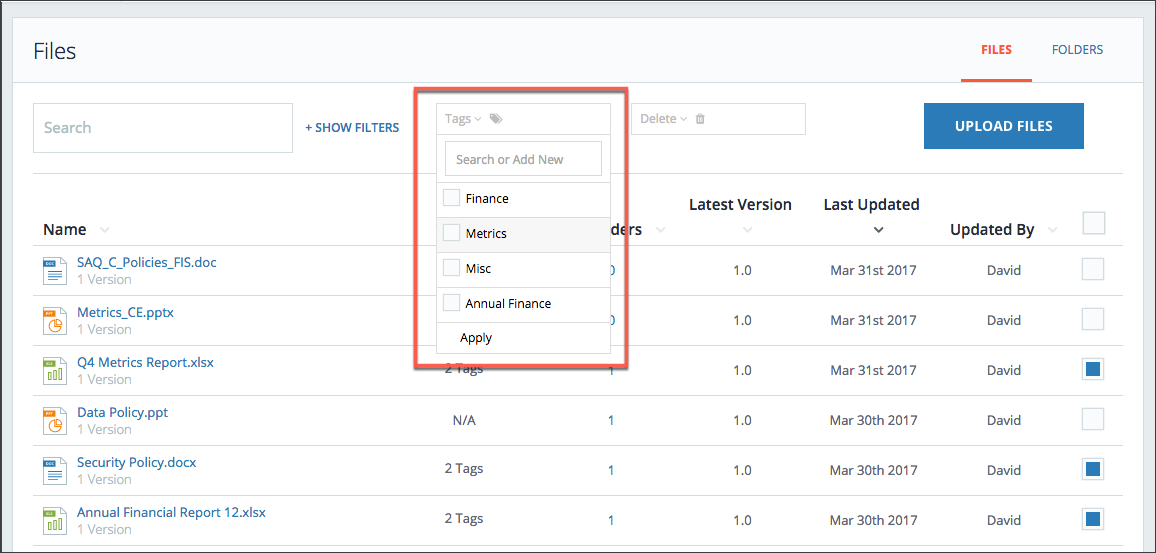 2. Thereafter, you can unselect the tags that already assigned for the files. Once unselected, click Apply the previous tags will get removed.