This feature is available in the Partner Connect module.
You can request documents from your partners  using the "Request" feature. Some example documents are: Financials, Policies, Metrics. We have created a standard category of documents that you can choose from when sending the request, but document admins have the ability to add more document types if needed.
Who can I request a document from?
You can request a document from your Partners. If the person you are requesting is already a connection in CENTRL then they will receive a notification about the request. If you request a document from a person who is not already a connection, then we will send them an invitation notification. They will be able to send the document after accepting your invite.
To get started, click on the Documents module located in the toolbar on the left. Then click on Request Document. 
You will then see an option to select "Start New" or "Start From Checklist". Checklists are a way to create a centralized template for requesting multiple documents. For this example we will be starting from new.
Enter the "Document Name" in the field box and the "Description" is optional. You can also upload reference files. You can click on +ADD DOCUMENT and add multiple documents. Click Next to continue.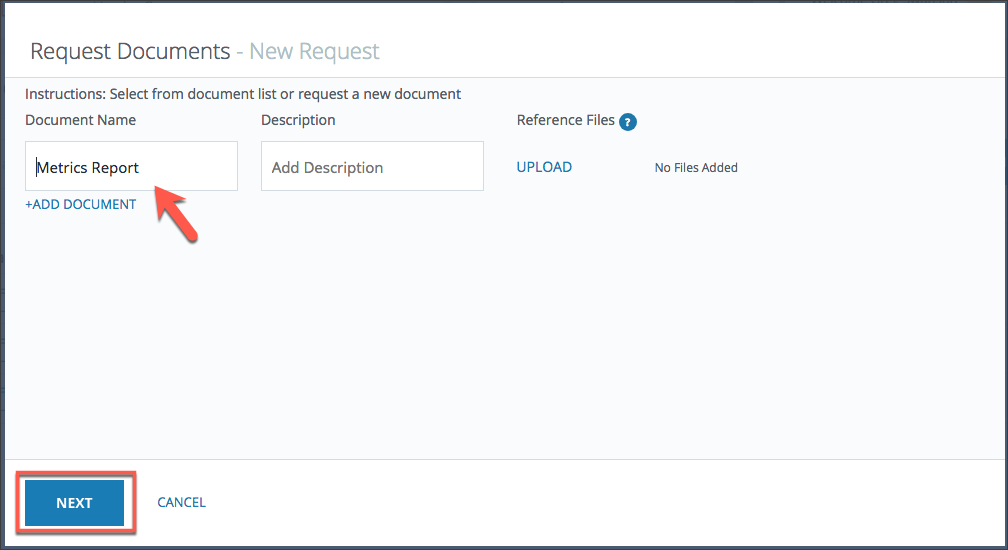 Use the search bar to add a company, user, or list to send the request to. You may select existing contacts that you've added or request from a new user by their email.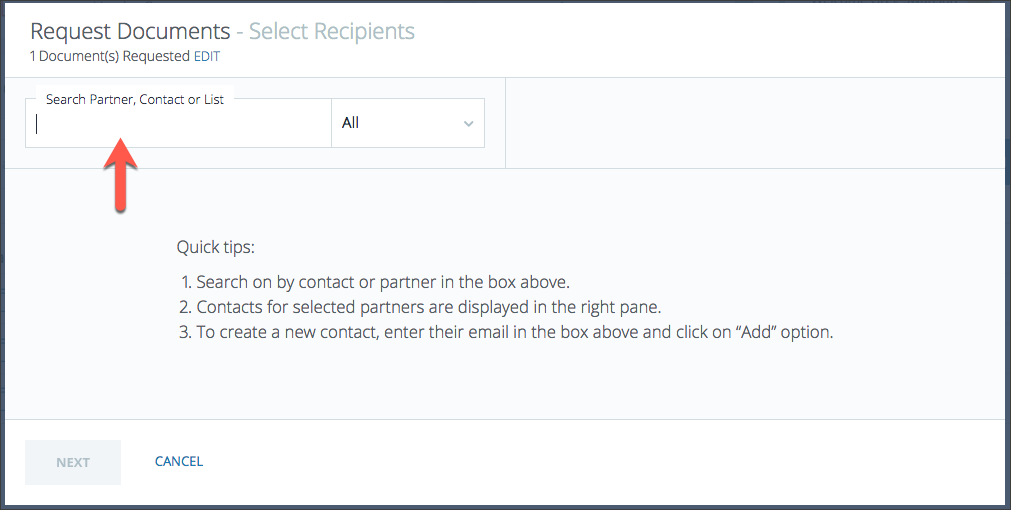 Once you have searched for and selected your recipient(s), click Next.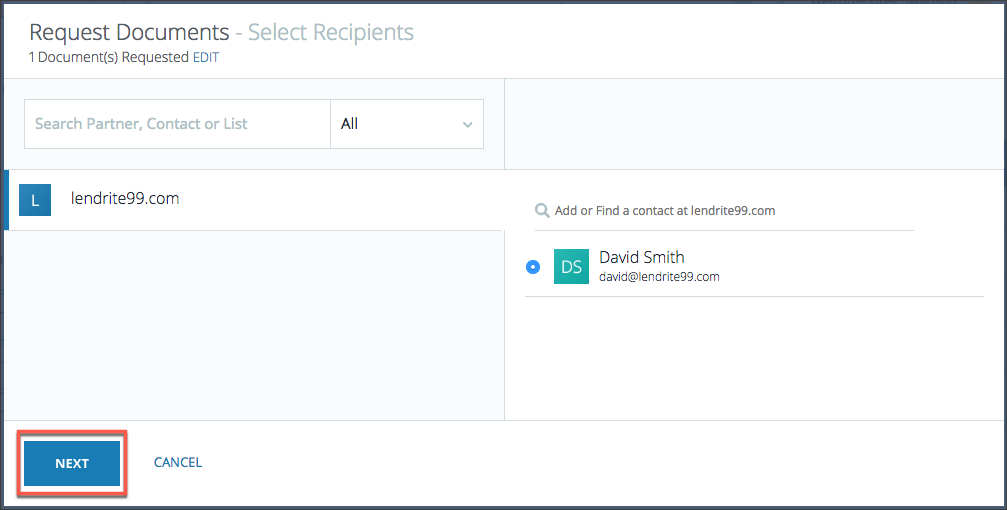 You will then be taken to the next screen which will allow you to assign a "Product", which is optional, and select a "Due Date". A default message will be added which you can use or customize a message of your own. When you are done, click Submit.