This feature is available in the Partner Connect module.
Checklists are a way to create a centralized template for requesting multiple documents. Only users with Document Admin capability can create Checklists for company-wide use.
1. In order to create a Checklist, navigate to the Admin section of the Documents module. To navigate to the Admin section, click on the expand arrow next to Documents module icon as shown below. Only Document Admins will have the expand arrow functionality. 
2. Click on Admin and click at the top right for Checklists.
3. From this screen you can click on Create New Checklist to get started as shown below.
4. Fill in the information fields. When you click in the Document Name field box, you will be able to select existing Document types or you can create your own.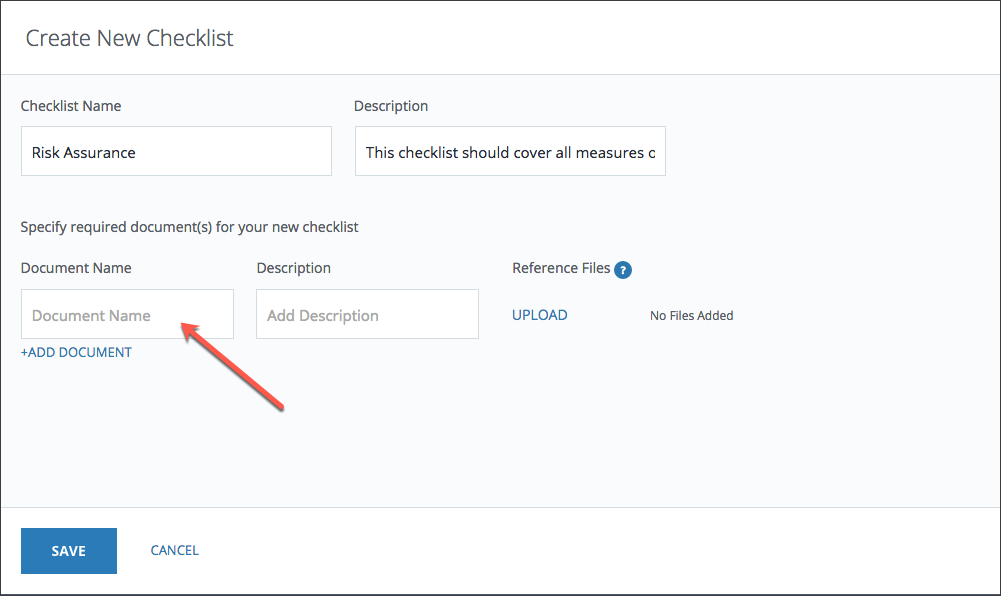 5. Add all of the Documents that you want for your checklist and click Save when you are done.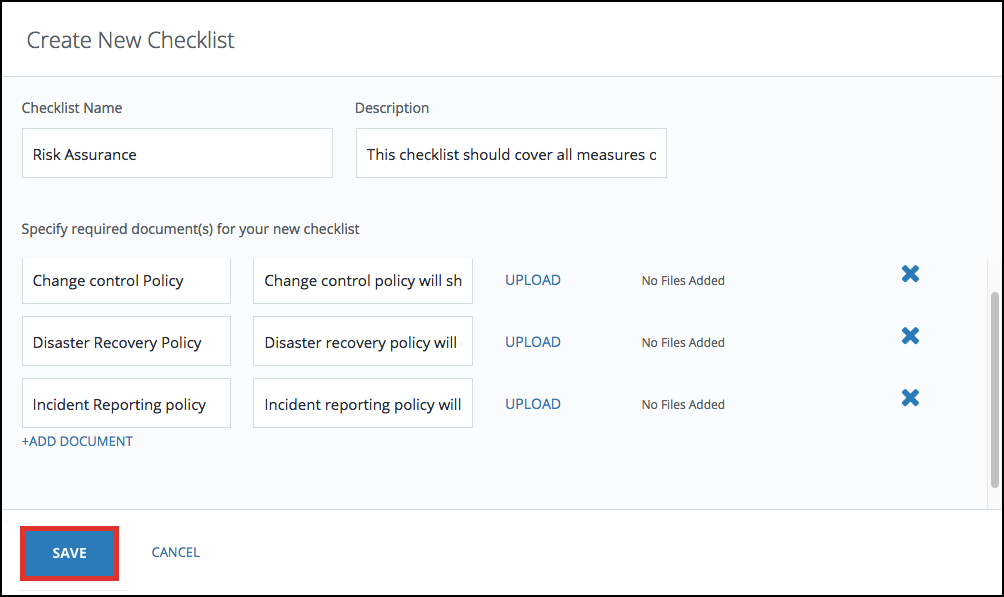 6. Once you are done, you should be taken back to the Checklists screen and you should see your new Checklist. You will be able to edit, add and delete your checklists from this screen.