This feature is available in the Client Connect module.
Users can create document Folders that have recurring periods. These types of documents can be recurring daily, weekly, monthly, quarterly, half yearly or yearly. Instead of having to create a new Folder each time, you can upload documents to the same Folder, but for a new period.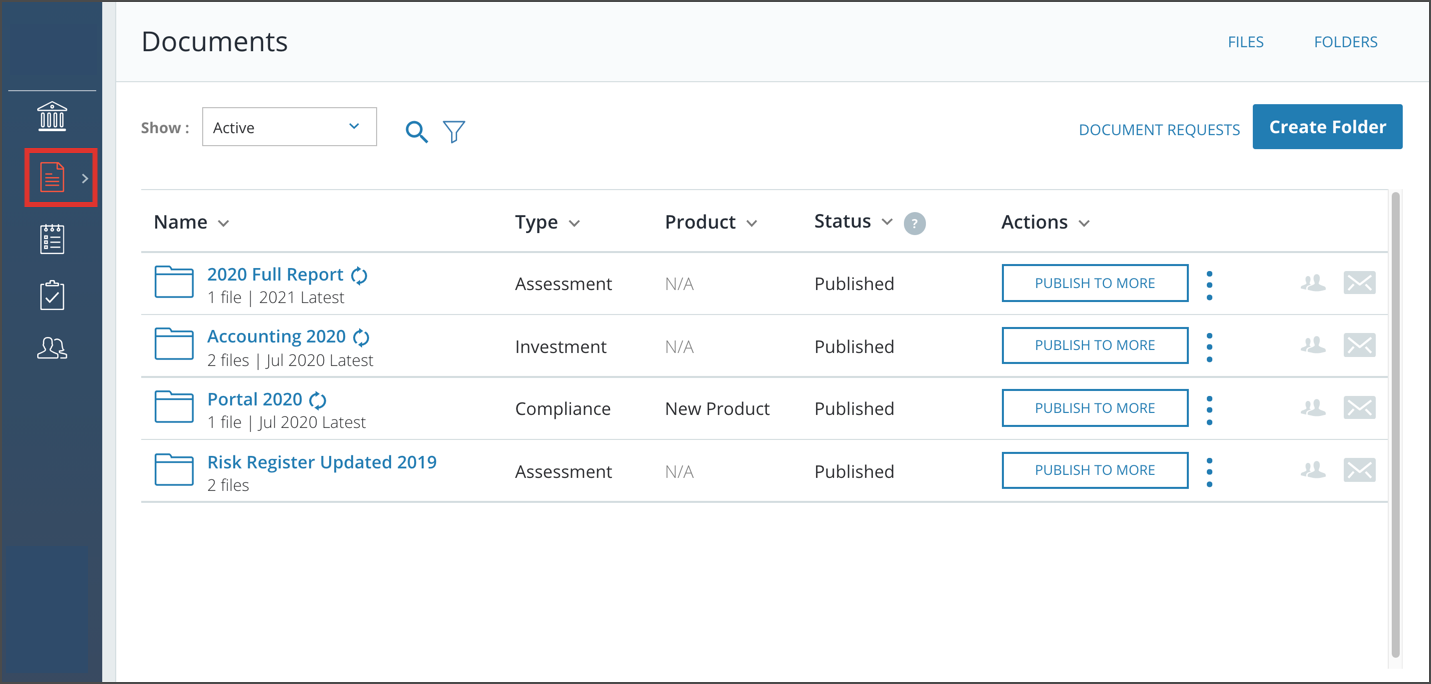 1. To upload for a new period, navigate to the Documents page by clicking on Documents in the left toolbar.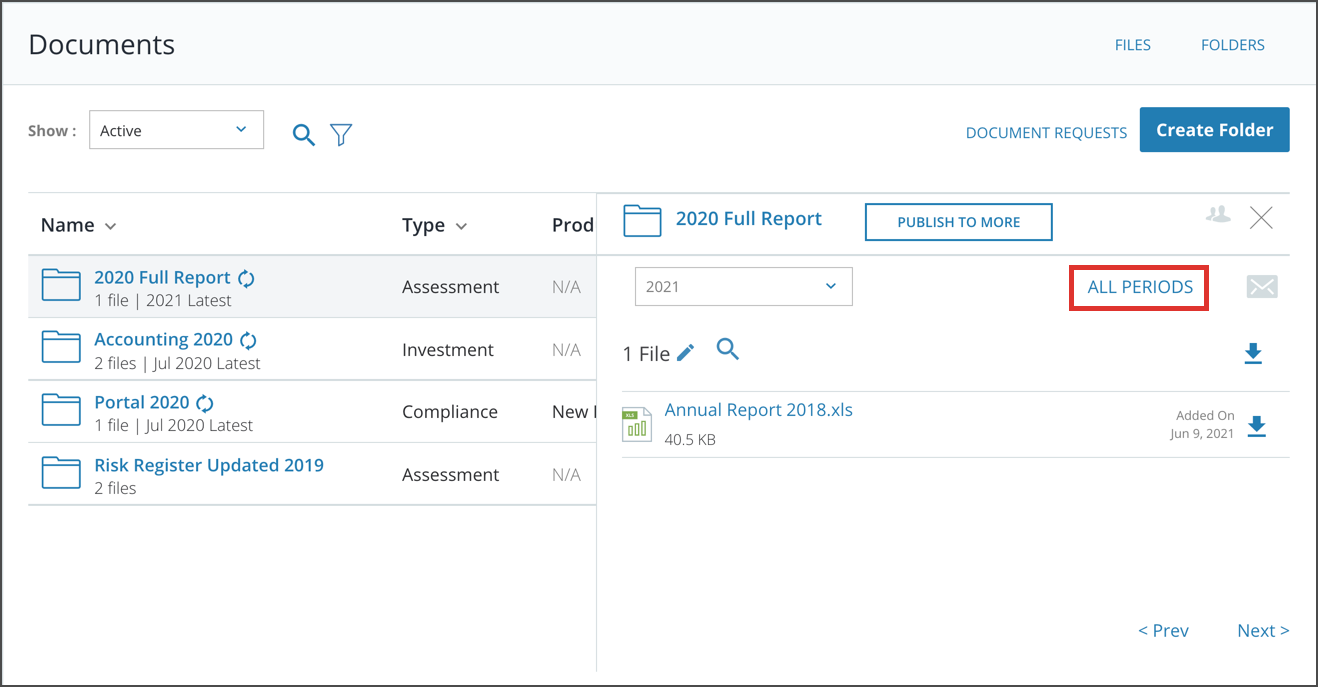 2. For Folders that are recurring, there should be a recurring periods icon next to the Folder name. Click on the icon. Alternatively, you can open the "Quickview" for the folder and click All Periods.

3. Click on the Upload Document For Period tab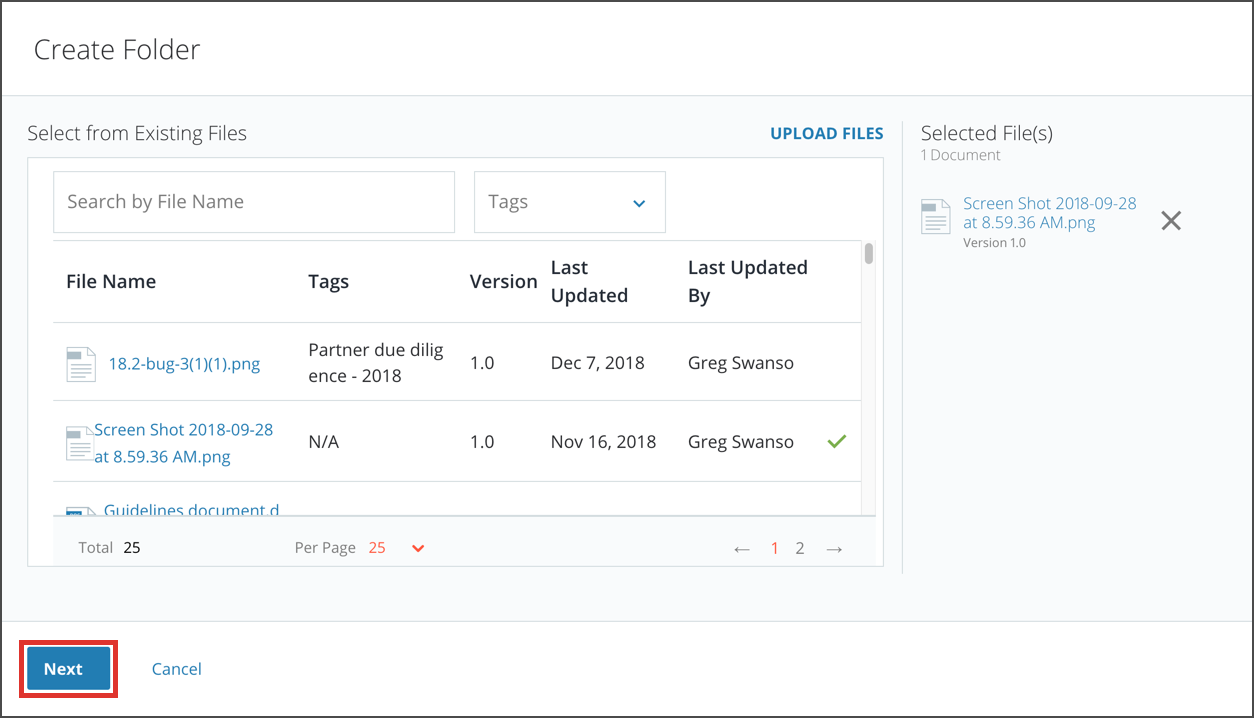 4. From here you can upload new files or select files from your file library to be uploaded to the new period. Once you have selected or uploaded your file(s), click Next.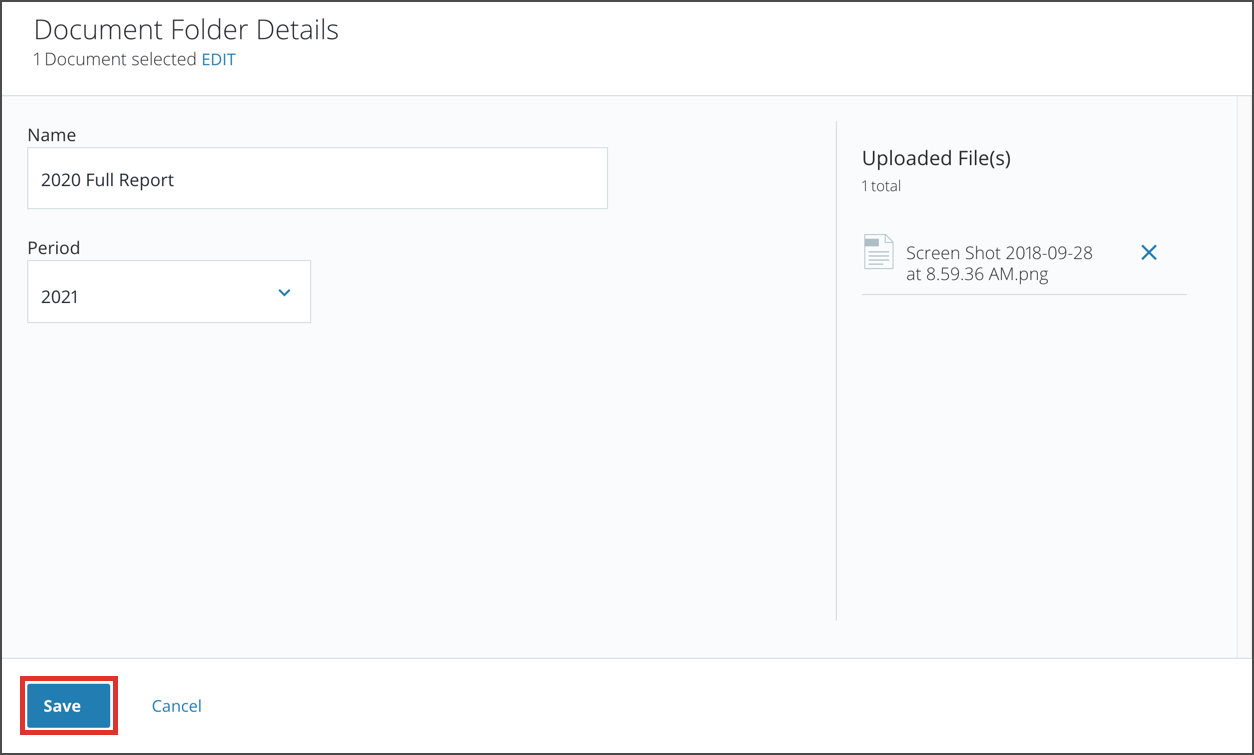 5. Now select the period that you want to upload for and click Save when you are done.