Question History will show information regarding the selected question. Question History shows the following actions :
Modifying an answer or comment
Attaching or removing a file
Assigning questions
Submitting questions back
Clarifications
Pre-Populated Answer details
Question History will have the name of the actions, user, and the time in which the action was performed.
This feature is available when you are answering a questionnaire sent by your partner.

1. To view the Question History, select the question and click on the question history icon as shown above.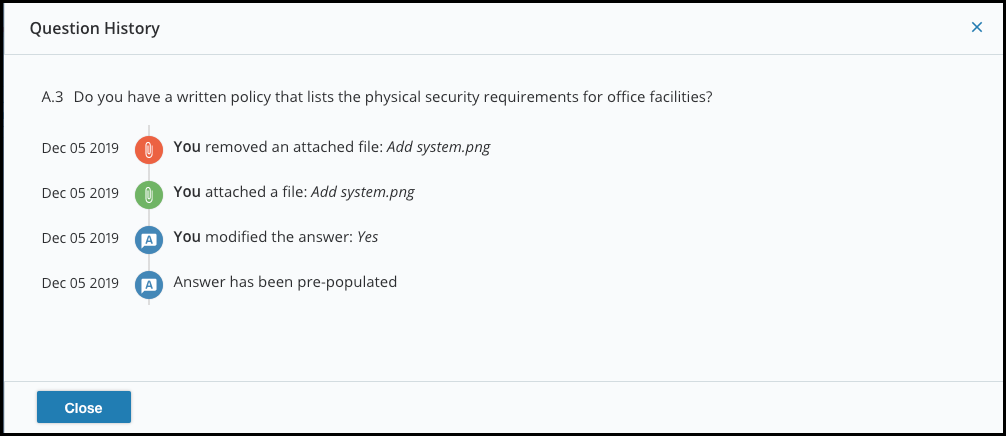 2. This provides a complete audit trail of user activities at a question-level as shown above.