The Issue Management Module allows users to collaborate internally (within their organization) on an Issue. Users can add internal users using Internal Collaborators to assist in either creating or responding to an issue.
Note: By default, Issue Owners and Issue Administrators are the only ones who can see an Issue. You must add users within your company as Internal Collaborators to share an issue with a colleague.
Add by Selecting Existing Users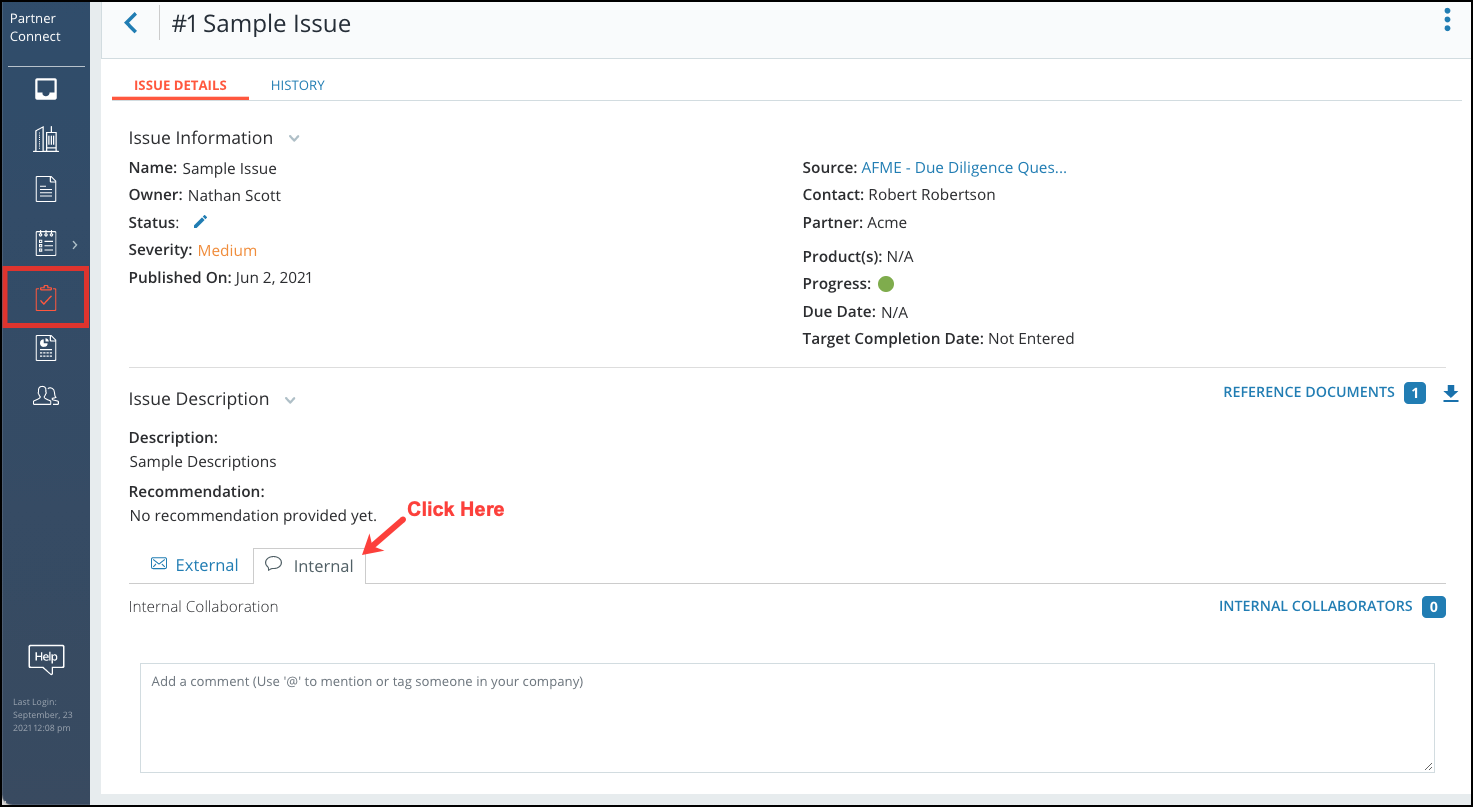 1. Navigate to the Issues module and click on the Issue name or Issue ID from the Issue Details screen. Then, click on the Internal tab as shown above.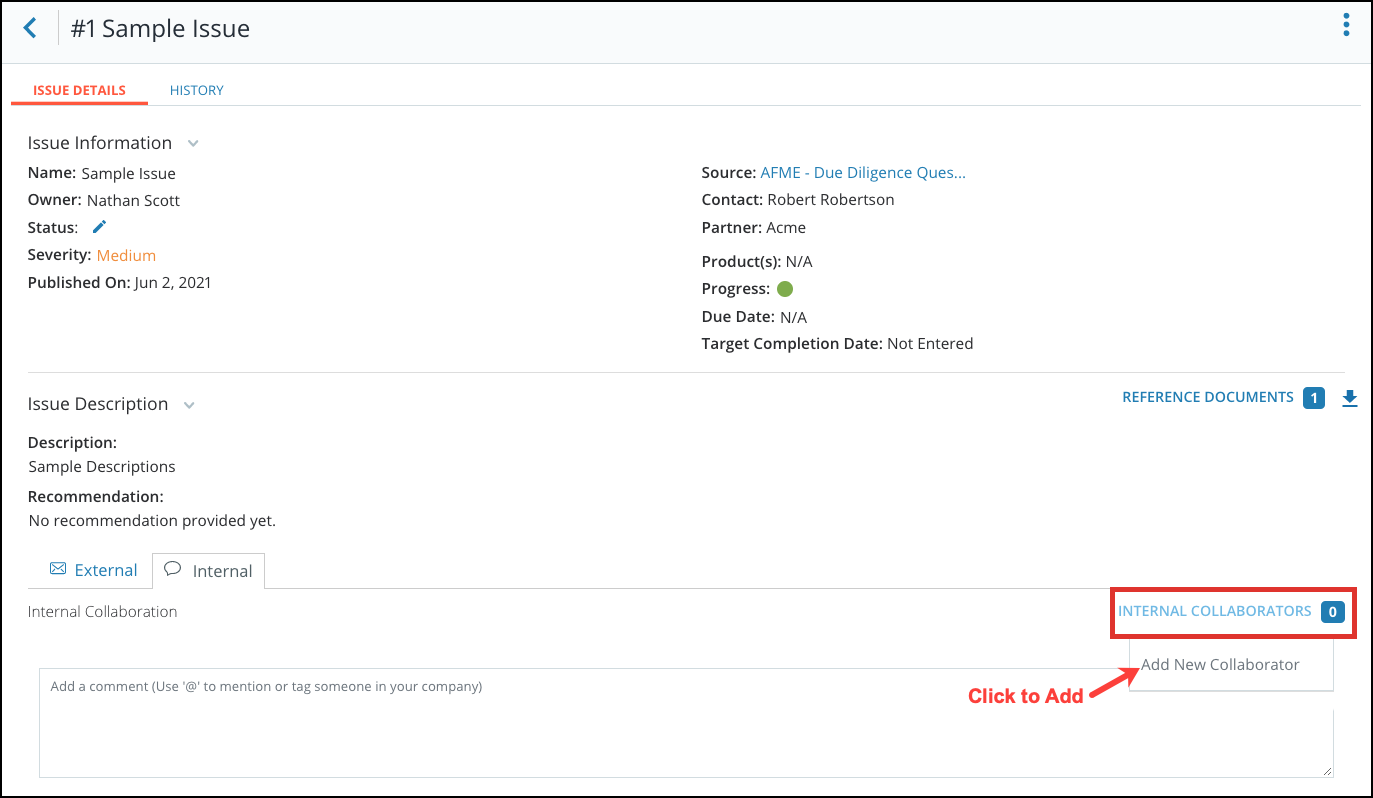 2. Within the Issue detail pane, click on the Internal Collaborators link and click into 'Add New Collaborator'.
3. Type to search and select your colleague's name from the list.
4. The user will be added as an Internal Collaborator and will receive an email notification informing them that they have been added to this issue as a collaborator.
Note: By default, you can select only existing users who are already registered users in CENTRL as Internal Collaborators.