The Issue History allows users to view all the activity regarding the selected issue. This feature provides a timeline showing all the user actions in reverse chronological order. The Issue History will have  the actions and the date for each activity. 
Issues History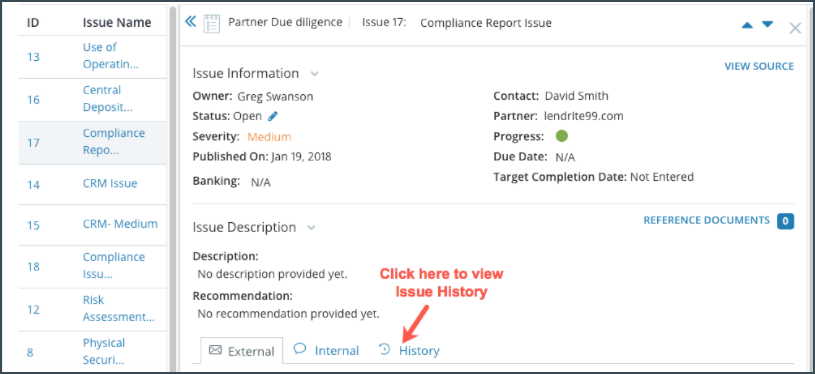 1. Navigate to the Issue Details screen and click on the Issue name to open the issue detail view.
2. Within the issue detail pane, click on the History tab.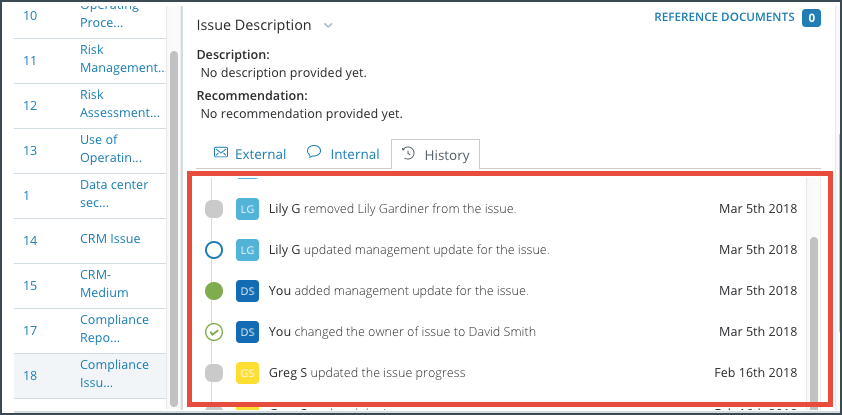 3. You can see a complete audit trail of all user activities for the Issue.