When you receive an Issue from your partner, you can respond by creating and sending Management updates. Management Updates are formal updates shared with your External Partner.
After creating a Management Update, the Issue Owner or Issue Administrator can Publish the Management Update to their External Partner for review.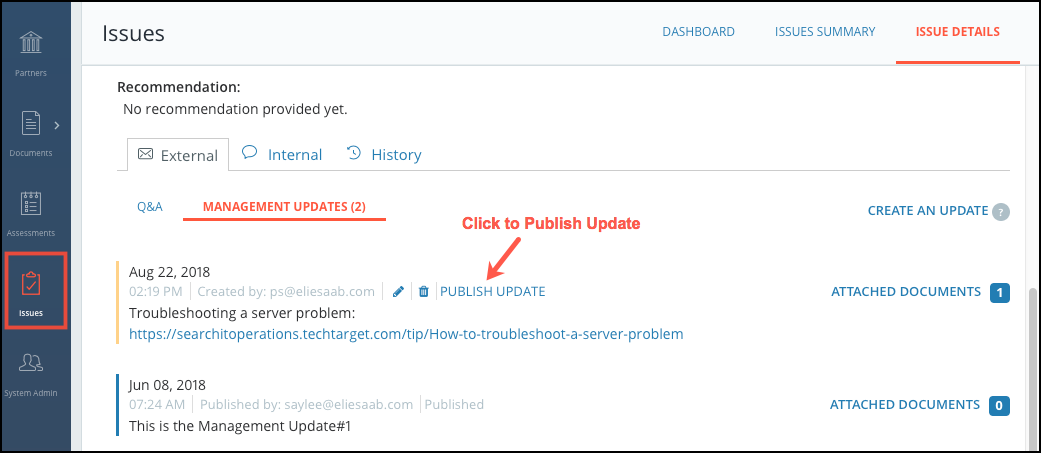 1. Navigate to the Issue Details screen and click on the issue you would like to respond to.
2. Click on the Management Updates link under the External tab. You can view the list of all updates that have been created.
3. To publish an Update, click on the Publish Update link as shown above.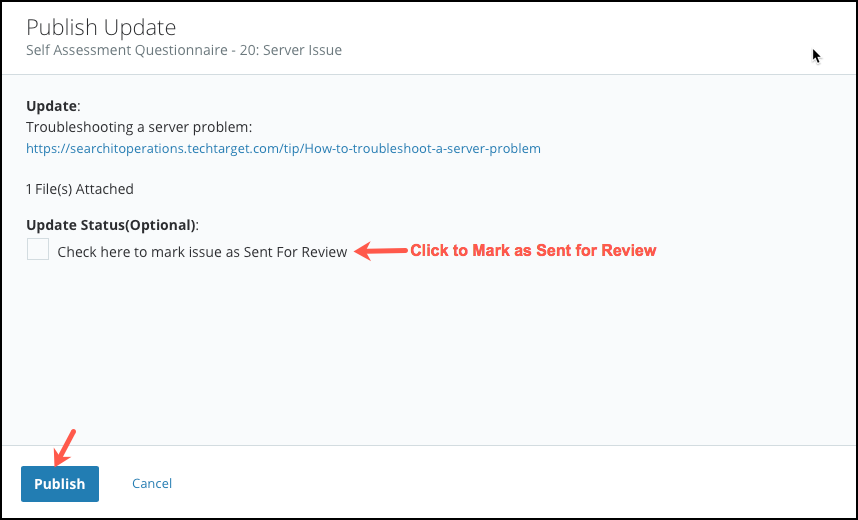 4. You also have the option to mark the issue status as Sent for Review by checking the box as shown above. This will notify your Partner that the issue is ready for Review.
5. A confirmation screen will appear. You can review the details and click on the Publish button to proceed. An email notification will be sent to your external partner.