Reference Documents are used to give context to an issue or ask for a response in a specific format. For example, please fill out and complete the table attached. This could be an Excel file as part of a Reference Document. Or please review the attached Policy Guidelines and let me know if you comply.
Upon receiving an issue from your client, you have the ability to download and view the reference documents sent across by your client. Issue owners, Issue Administrators, and Issue Collaborators have the ability to download all the reference documents attached to an issue.
Steps to Download All Reference Documents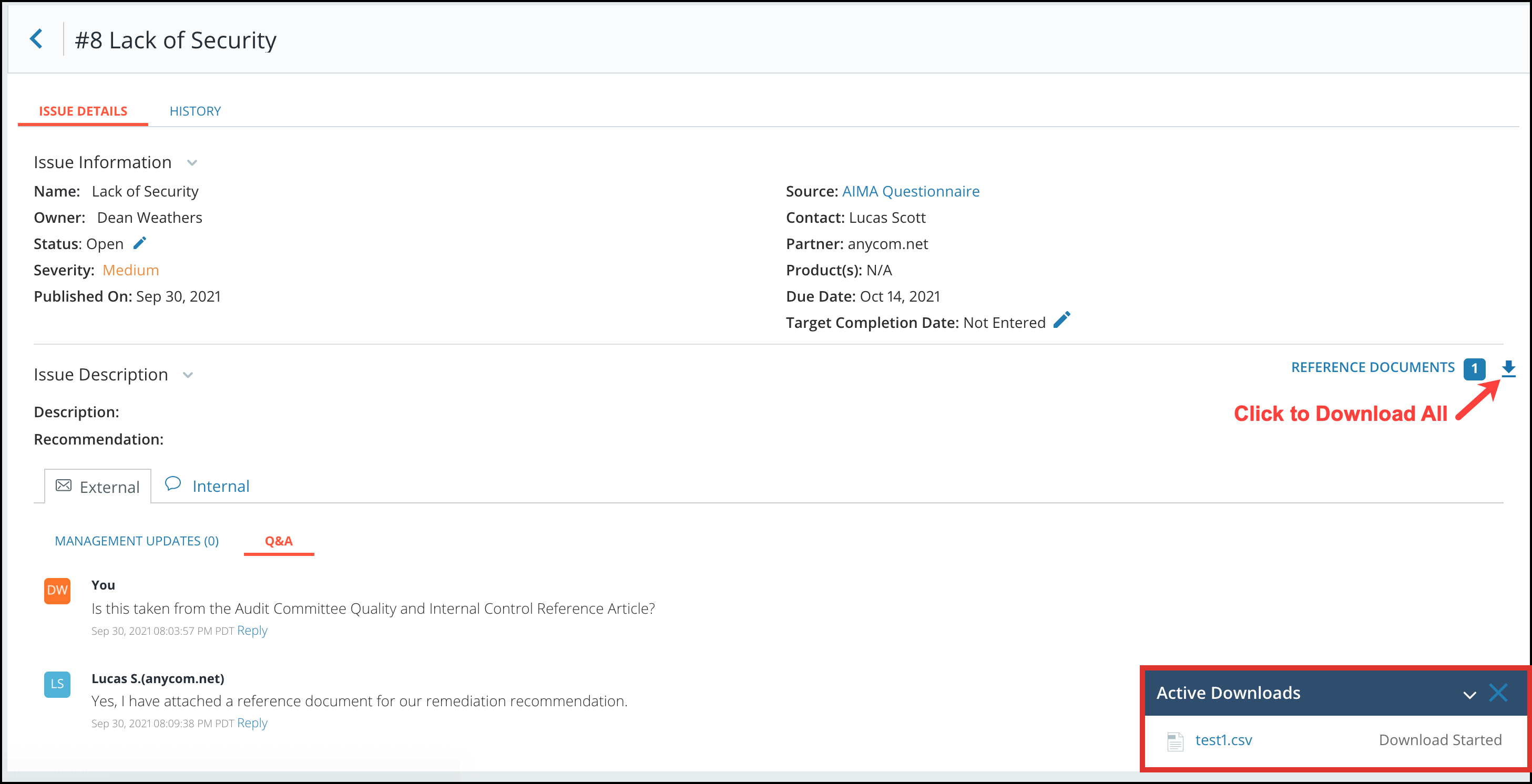 1. Navigate to your issue from the Issues Screen by clicking on the issue name or issue ID.
2. From the Issue Detail pane, click on the Download All icon next to the Reference Documents link as shown above. (Note: This will download all the attached reference documents)
3. An Active Downloads widget will appear, as shown above, showcasing the progress of your download.