Release Notes From CENTRL
We are excited to introduce new features and enhancements for our upcoming release on December 11th, 2018.
Here's what to expect: 
Assess360 / Vendor360
Questionnaires can be published to multiple partners at a time to streamline publishing questionnaires to various partners. From the Manage Questionnaires tab, clicking on the Publish button will give users the option to Publish to One or Publish to Multiple. Users can click on Publish to Multiple to publish to various partners.From here, users will click on Select Partners to choose which partners they would like to publish to. Then they can select the box next to each partner they would like to publish to and click Close.Users can then select which contact they would like to publish to from each company. Clicking on the + icon next to the email will add another contact slot for that partner. Publishing to 2 contacts from the same partner will publish 2 separate assessments.Finally, users can select which date to publish the questionnaire and the due date and click Publish to finalize. 
Users will have the ability to map answers from questionnaire responses to standard or custom attributes in the UI. When editing a questionnaire, there will be a Map Answer section in the question where users can select Import To Partner to allow mapping answers to the partner profile. The dropdown will show all available attributes to map answers to.Additional attributes and products can be added under the System Admin module under Advanced Configuration in the Partner section.


When importing answers from a completed assessment, users can review and select which answers to import, with the ability to override any of the values. To map answers, users can click the 3 dots on the top right of an assessment and click Map Answers.From here, users can review and select which answers to map, along with the ability to edit the answers being mapped.
Privacy360
Enhancements to manage your data inventory and related attributes with granular data elements, systems, and recipient tracking for a particular processing activity. 
Ability to map scanned data from an E-discovery scan to the data inventory.
New visual data map to show the flow and relationship of privacy data.
Platform
Additional types of custom attributes will be available in the "Advanced Configuration" section.

Numeric
Date values
Multi-select
To select these values for custom attributes, go to the System Admin module and select the Advanced Config. tab. From here, users can go to Partner, Products, or User.

From here, users can select the newly added attributes from the drop-down menu.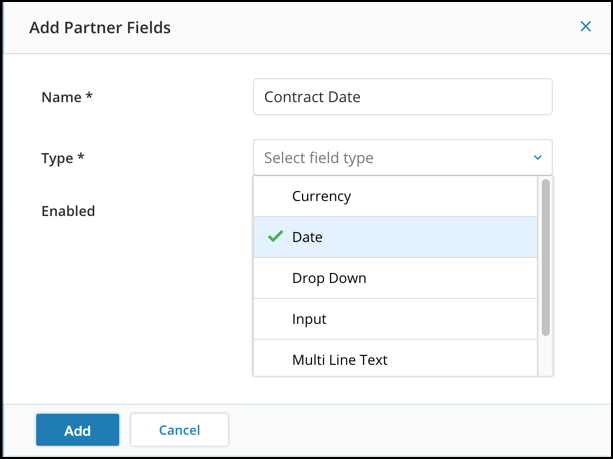 Reporting
Enhanced dashboards and usability improvements.

Users can now view a report for a questionnaire where you can see evaluation scores, section scores, and answers across recipients. To view this report, users can click the 3 dots icon on the Manage Questionnaires page and click View Report.
Deep-linking on Issues Dashboard for Partner Connect and Client Connect.