You can add an optional comment for each question by clicking on the comment box. The Comment feature allows you to add additional comments for a specific question if required.
This article covers the following topics:
Adding a Comment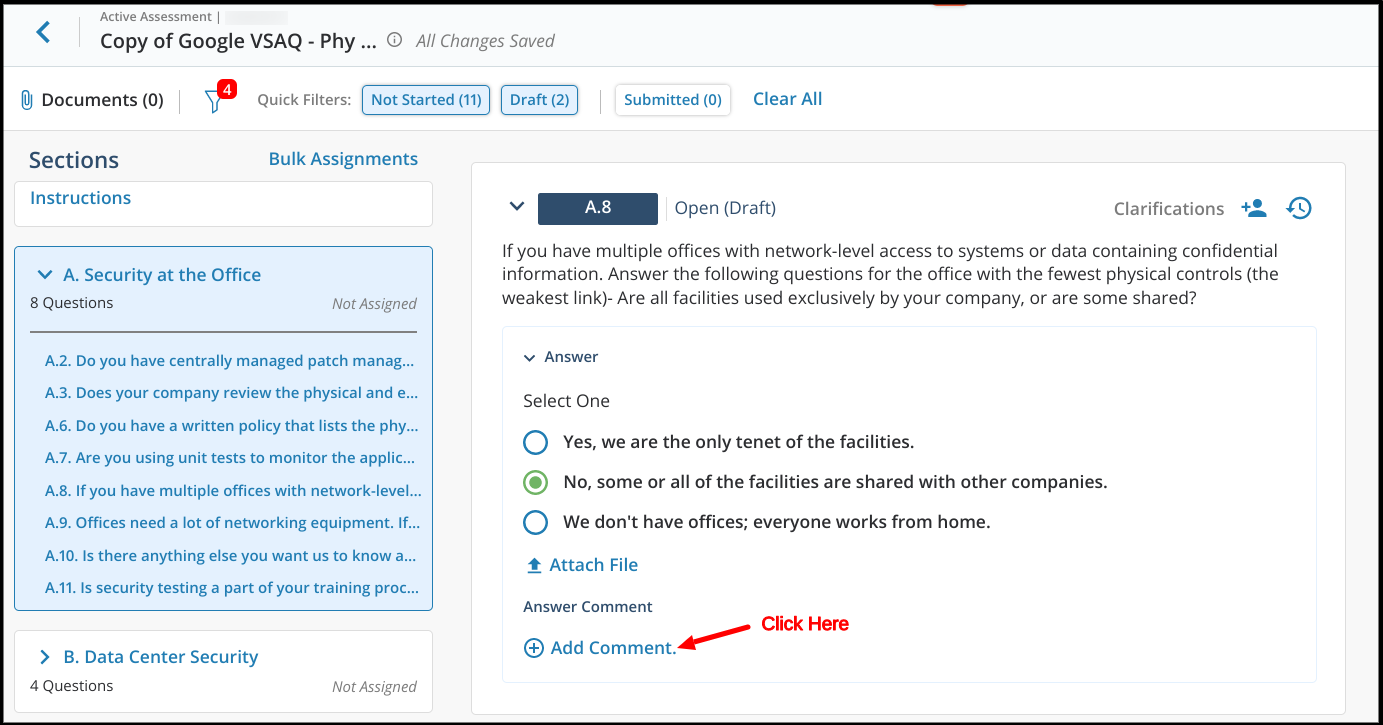 1. Click on Add Comment as shown above.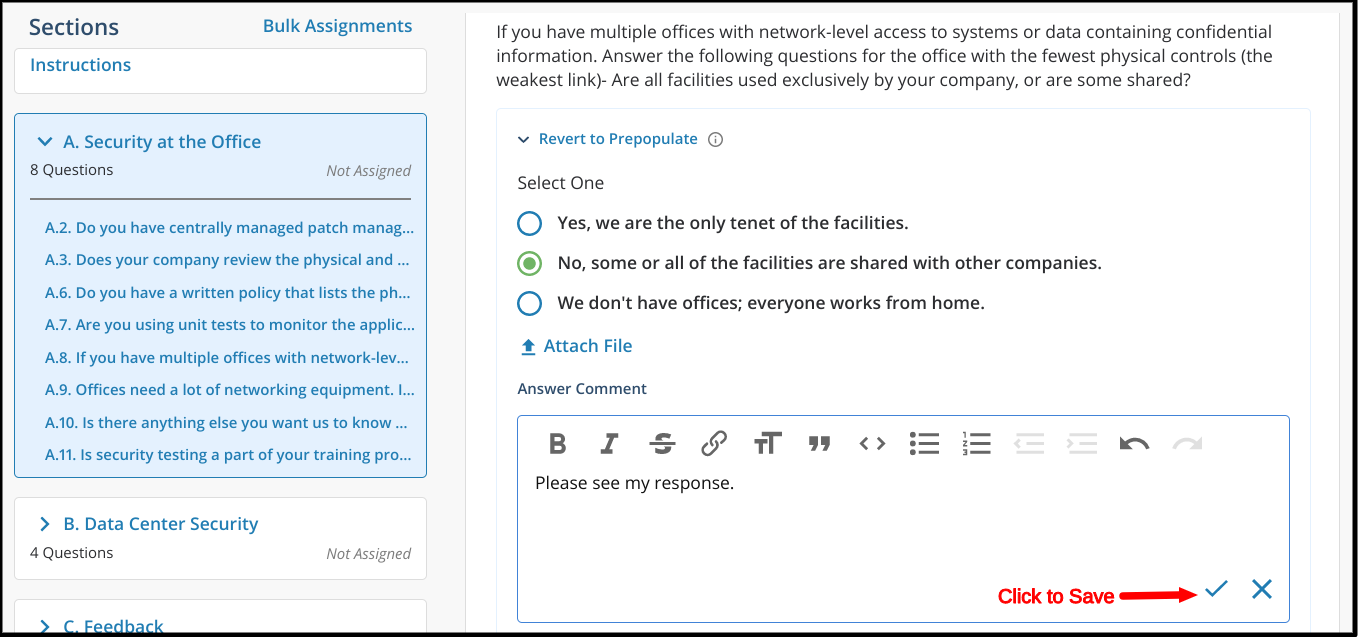 2. Enter your comment and click on the Check Mark to save the comment.
Editing a Comment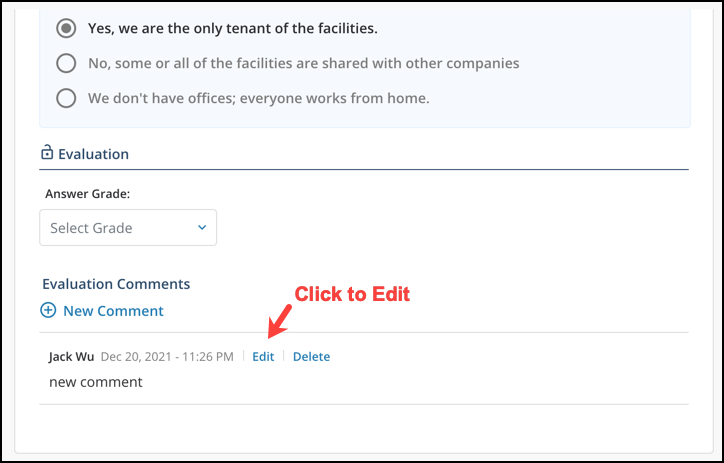 1. Hover over your comment and click Edit to edit the comment.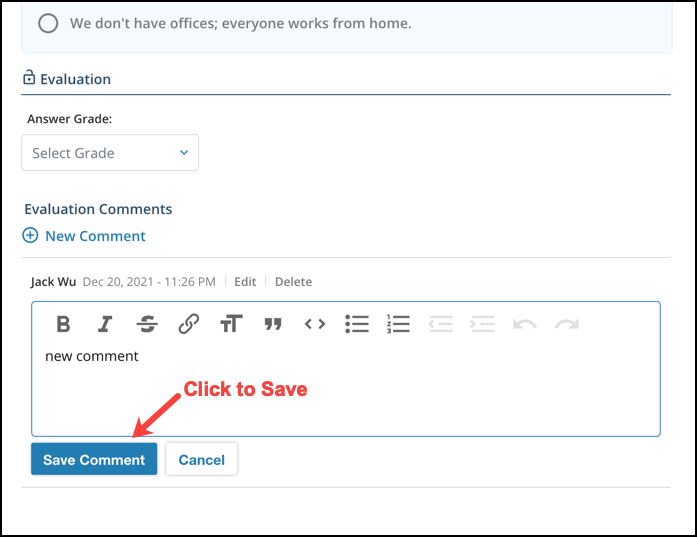 2. Click Save Comment as shown above to save your edits.