When your partner sends you a questionnaire, you can answer it quickly using CENTRL's Assessments Module. The Scroll View displays the sections on the left and the questionnaire with a question-answer format on the right in a scrollable structure.
This article covers the following topics:
Navigating to Questionnaires
From Partner Space

1. Navigate to the Partner Space and click on the Assessments tab.
2. Click on Active Assessments and click on the received assessment as shown above.
From Email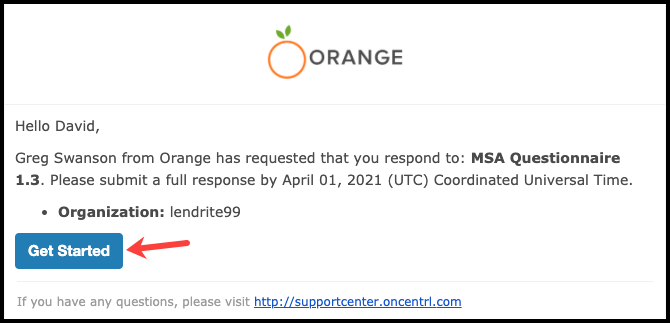 You can also navigate to the questionnaire from the email by clicking on the Get Started button.
Viewing Instructions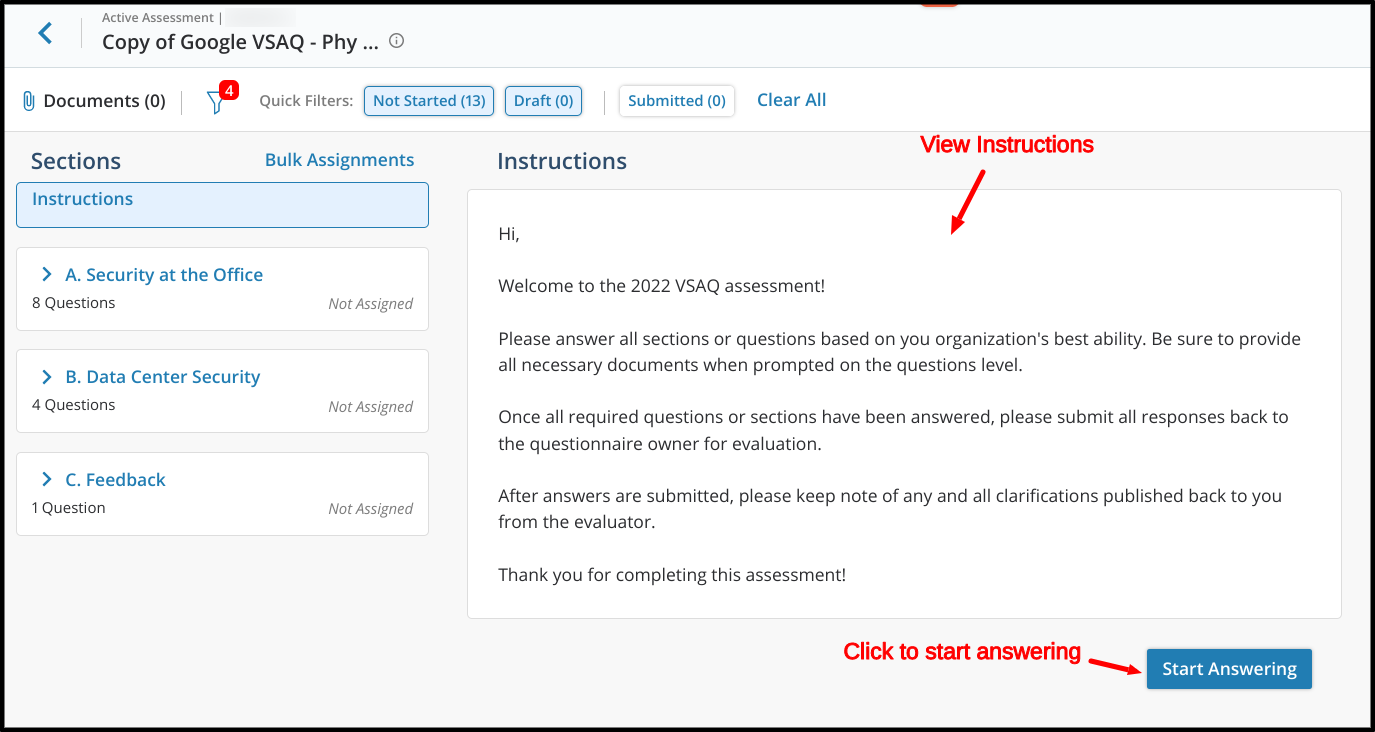 By default, you will land on the Instructions section, where you can view instructions sent by your Partner to assist in responding to the received questionnaire.