When you receive a survey, you can assign sections and questions in bulk to your colleagues within your business unit. You can assign certain questions or sections to the appropriate subject matter expert. For example, a survey with 60 questions can be easily divided among 5 other members of your team.
When they have completed their assignments, they can submit the answers back for you to review. You can access all the assignments you are associated with using the My Assignments screen.
This article covers the following topics:
Bulk Assigning Questions or Sections
1. Navigate to the survey form the Active Survey screen.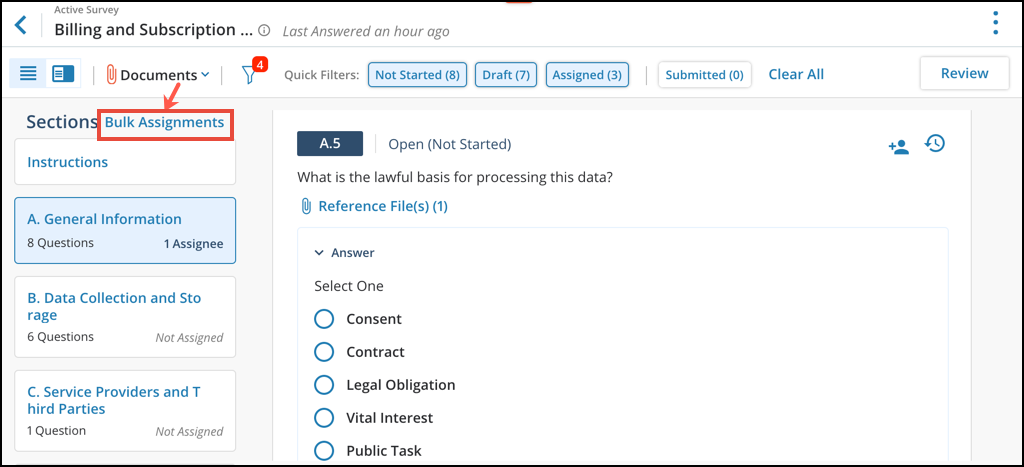 2. Click on the Bulk Assignments link as shown above.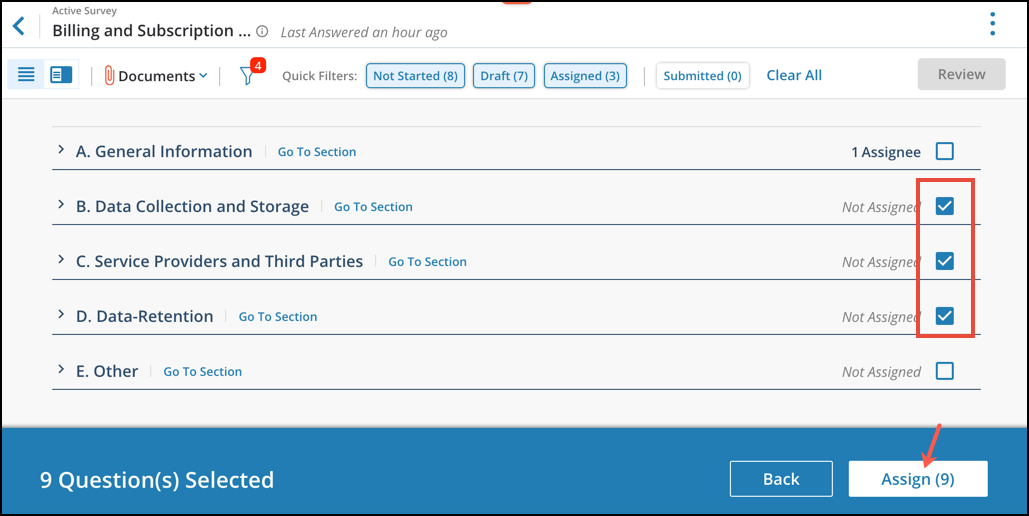 3. Click on the checkboxes to select questions or certain sections for assigning.
4. Click on the Assign button to proceed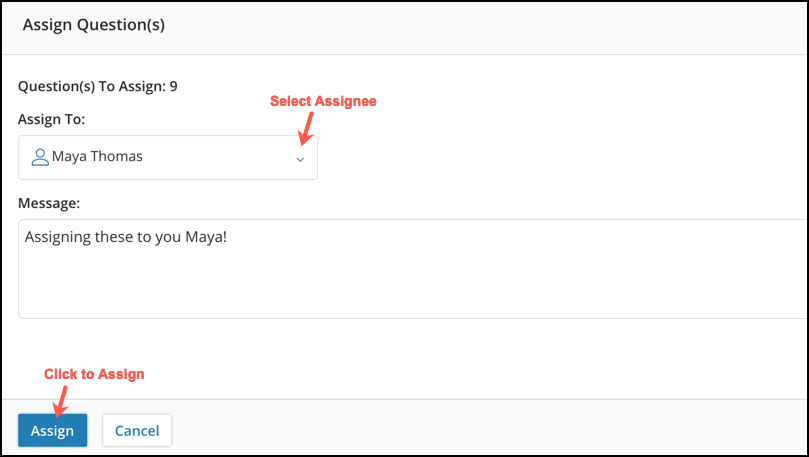 5. Select the user and click on the Assign button.
Bulk Assigning On-The-Fly
To bulk-assign questions for Answering to new assignees not previously registered. You can enter the email address as shown below and click on the Assign button. Once added, the Assignee will receive an email to register into the platform.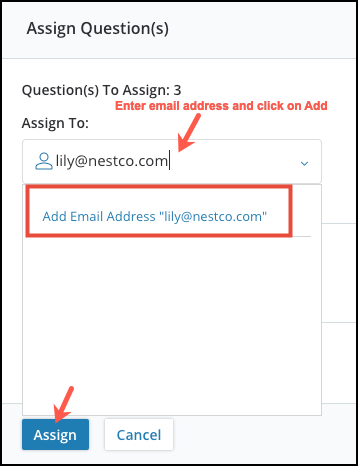 Assigning All Questions
You can assign the entire survey to a specific Assignee to answer.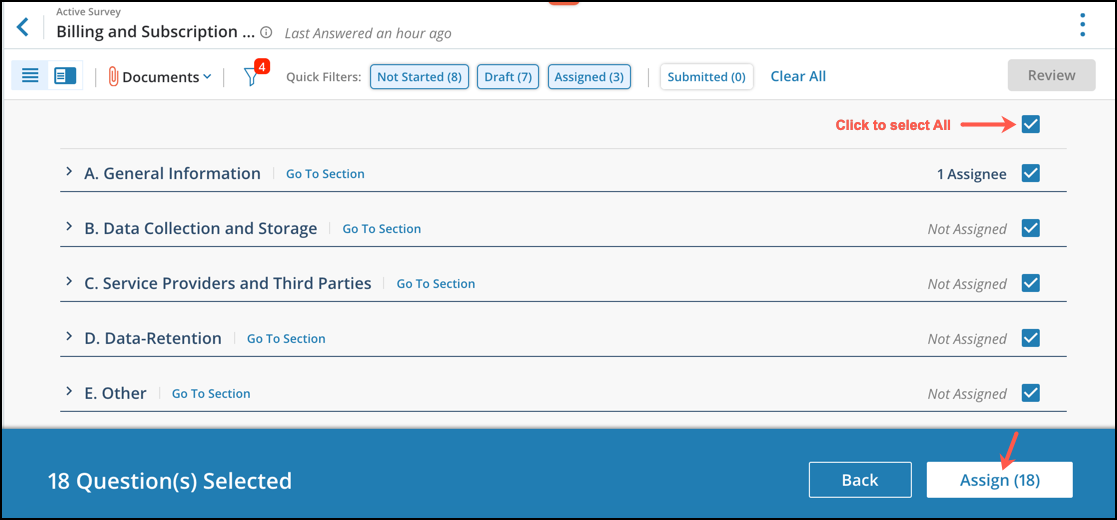 1. Click on the Select-All checkbox as indicated above and click on the Assign icon.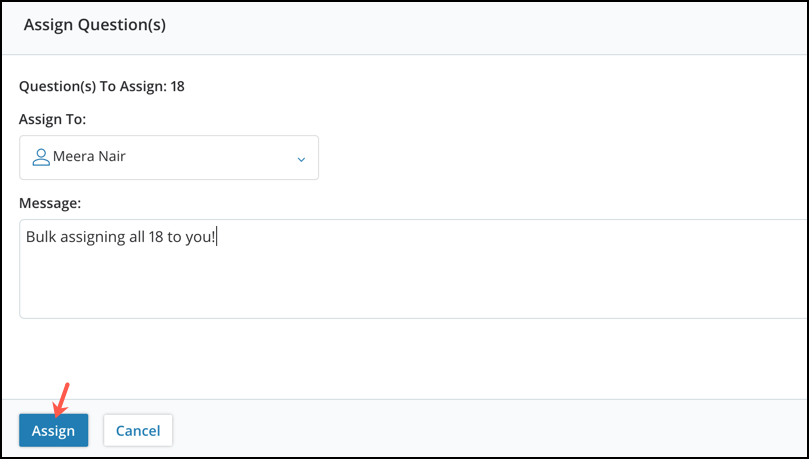 2. Select or add a new Assignee and click on the Assign button as shown above.