Issue Owners, Internal Collaborators and Issue Administrators have the ability to delete the Management Updates after its creation.
1. Click on the Management Updates link under the External tab. You can view the list of all updates that have been created.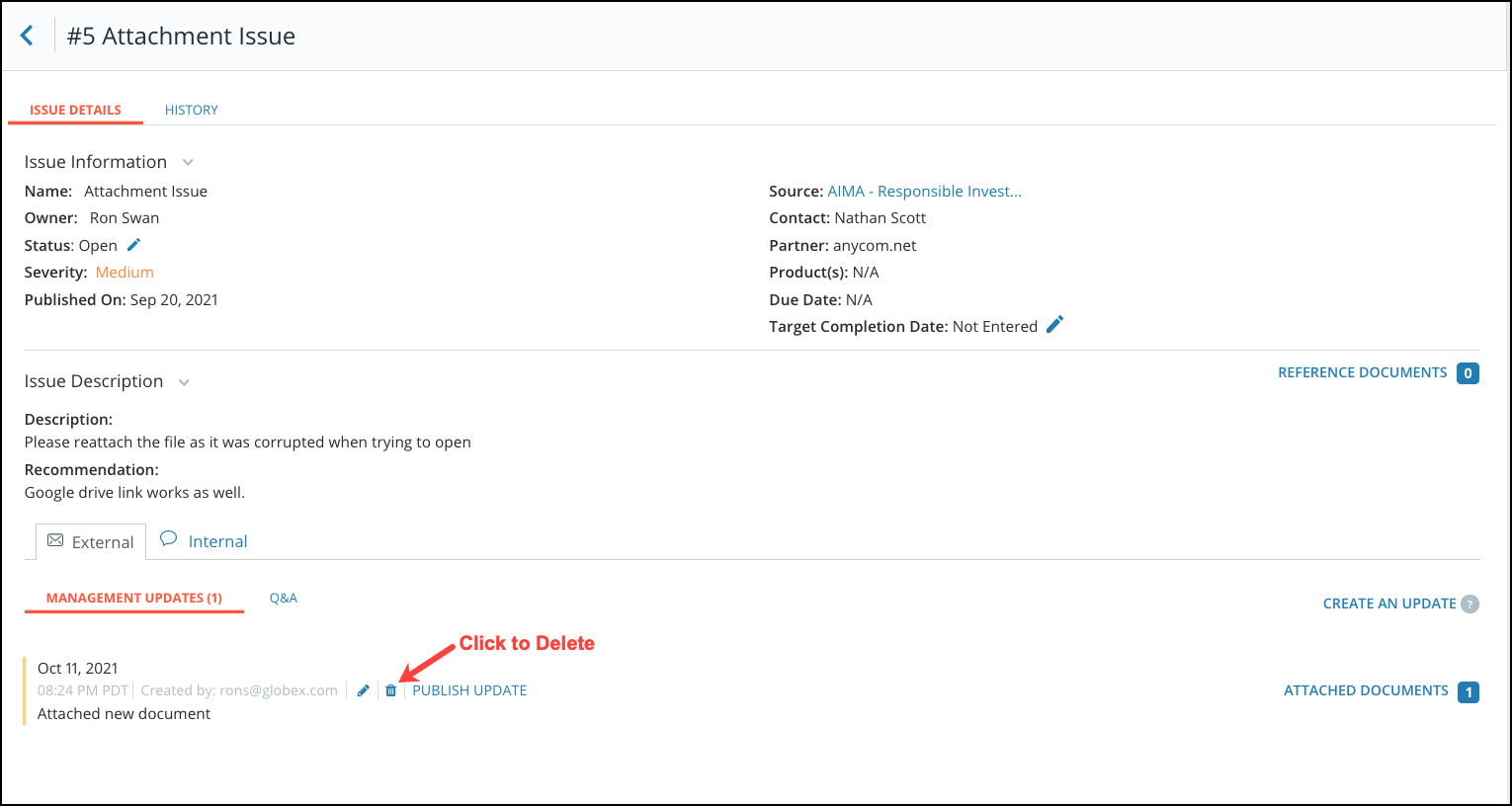 2. To delete an update, click on the Delete icon next to the update as shown above.

3. A confirmation screen will appear. Click on Yes to delete the Management Update. An email notification will be sent to all the Internal Collaborators.
Note: Once an update is created and ready to be sent, the Issue Owner can formally publish the update to the external partner. Click here to learn more about publishing management updates.