Only Issue Owners and Issue Administrators can remove a user from the list of internal collaborators for an issue.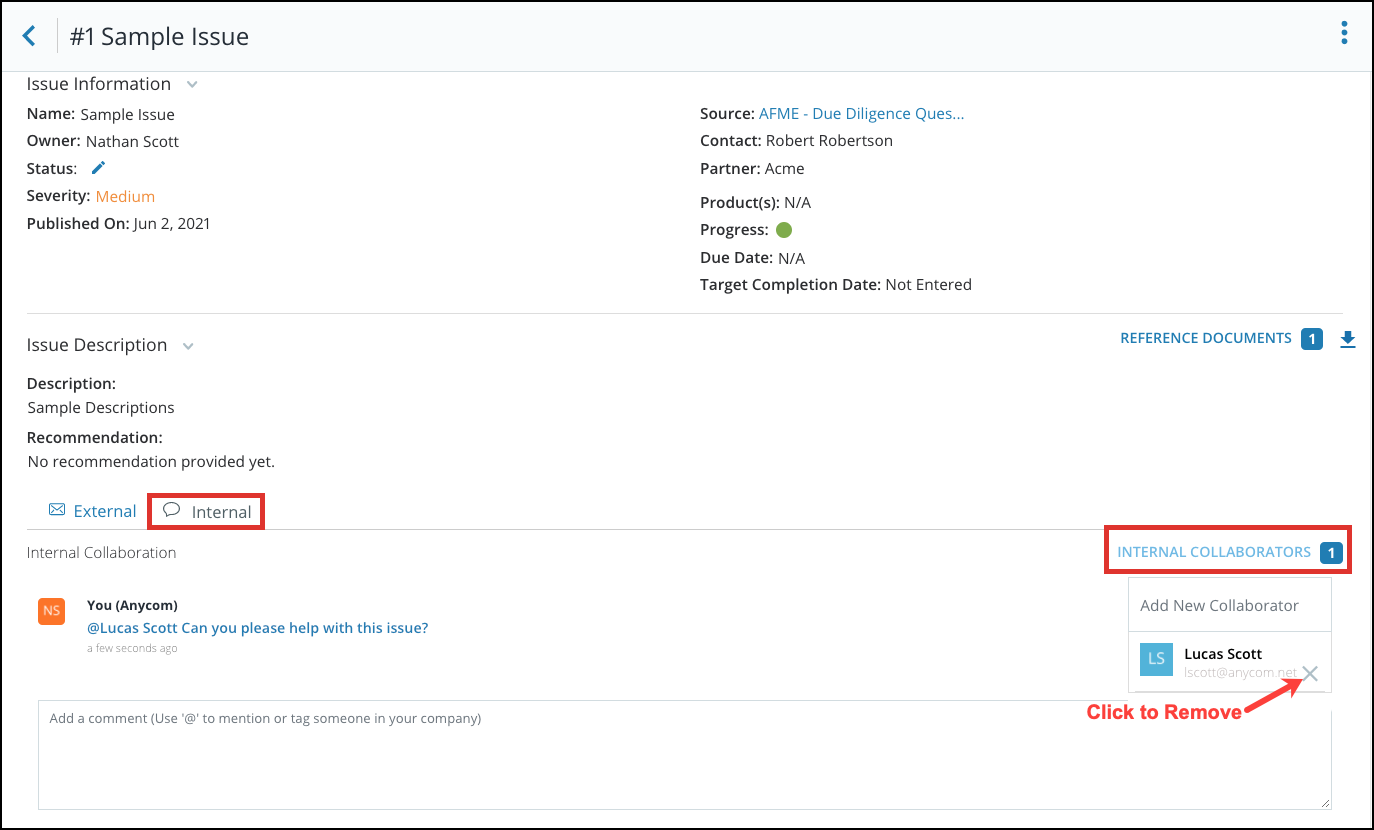 1. To remove an internal collaborator, click on the Internal Collaborators link under the Internal tab.
2. Click on the x icon next to the collaborator's name as shown above.
Note: The removed collaborator will no longer have access to the issue.