In order to verify that a CENTRL user has access to their company email, and that the user is still a valid user within the company, we will periodically ask for validation of your email address. By default, Guest email verifications are prompted after every 21 days. This is to verify that Users have control over the email address that they used to register with on the CENTRL platform.
Please Note: The email link to verify your email will expire after 30 minutes. You can re-trigger your verification email to be sent a new link.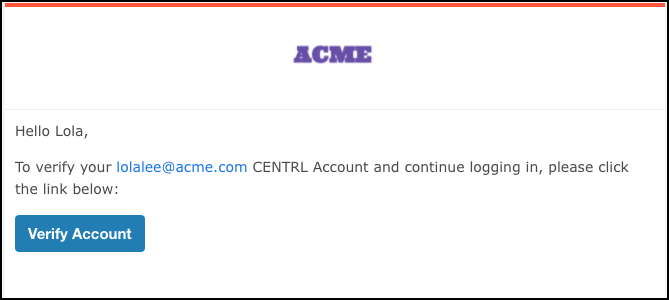 Please access the verification email in your company's email inbox. Once the link is clicked you will be validated to continue to login to the CENTRL platform.
Note: If you did not initiate this login, please contact your CENTRL partner or CENTRL Customer Support.