CENTRL's system supports multiple answer types. In order to answer the question, you can select or type in the appropriate response. All answers are saved automatically or can be manually saved by selecting the checkmark on each question box.
Note: To move on to the next question, you can scroll down. To move to the next section, click on the Next Section button
Optionally, you can assign questions or sections to your team members for answers. Click here to learn more about Assigning questions to your team.
This article covers the following topics:
Expand Questions
Responders have the option to expand questions into full screen for clear visibility when answering questions.
1. Each question will have an expand icon on the top left of the question box. Click the icon as shown above to enter full screen mode.

2. Once a question is in full screen mode, you can click the expand icon again to collapse and close, as shown above.
Clear Answers
If an assessment is pre-populated with previous answers or you have began answering and wish to restart, you can bulk-clear answers from the answering screen.

1. Select the 3 dots at the top right of the screen as shown above and click Clear Answers.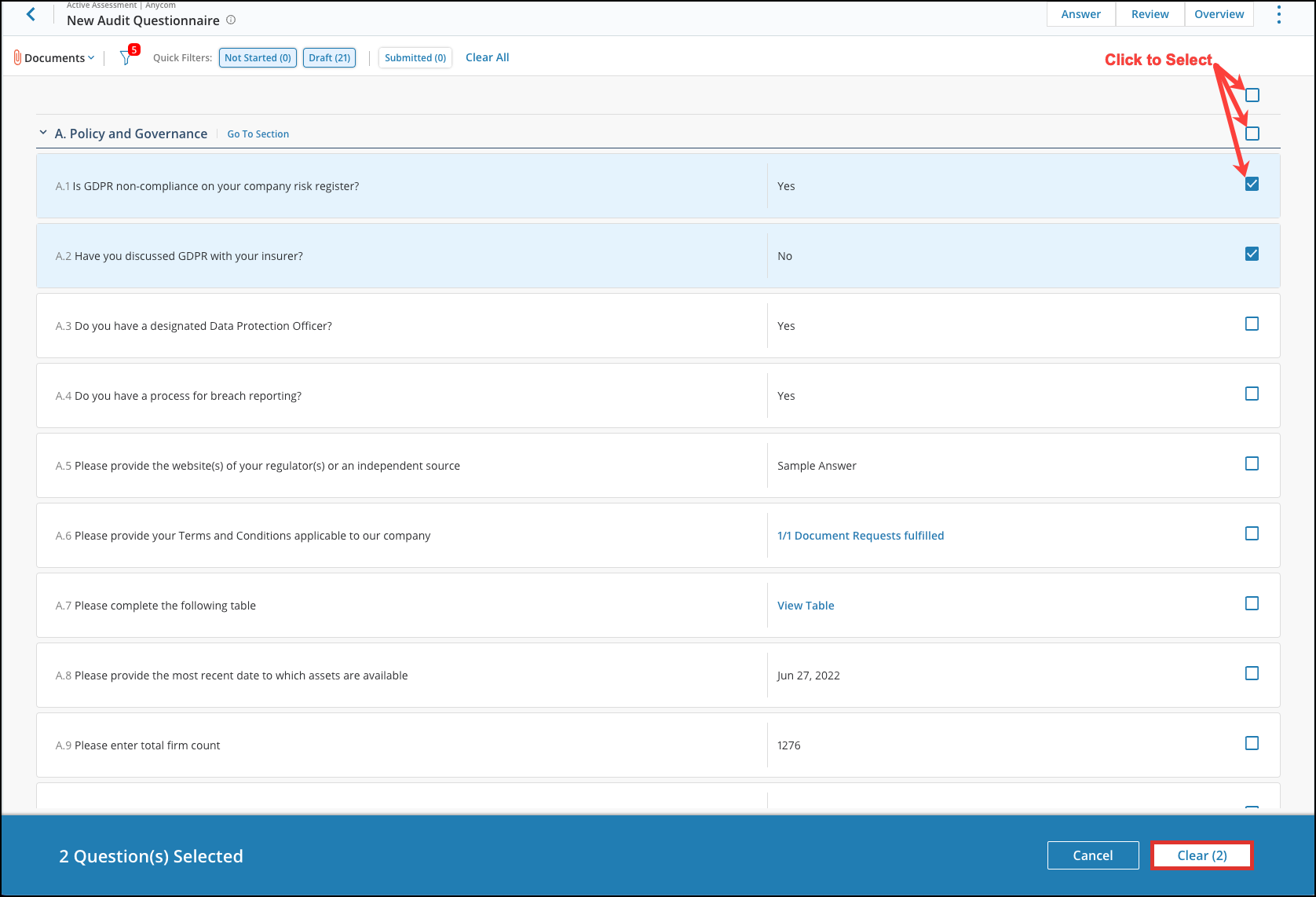 2. From the selection screen, click the checkbox next to each question you wish to clear answers for. Alternatively, you can bulk-select by each section or select the first checkbox at the top to select all questions to clear. Click Clear to continue.

3. A warning modal will appear as shown above. Select Clear Answers to confirm. A success message will appear at the bottom of the screen once complete.
Adding Answers
Depending on the question type, there are many ways that a question can be answered. Currently the question types are as follows:
Yes, No or NA
Multiple Choice (Select One)
Multiple Choice (Select all that apply)
Open Answer
Document Request
Table
Other(date, percentage, numerical, currency, no answer)
1. Click on the checkbox to select your answer.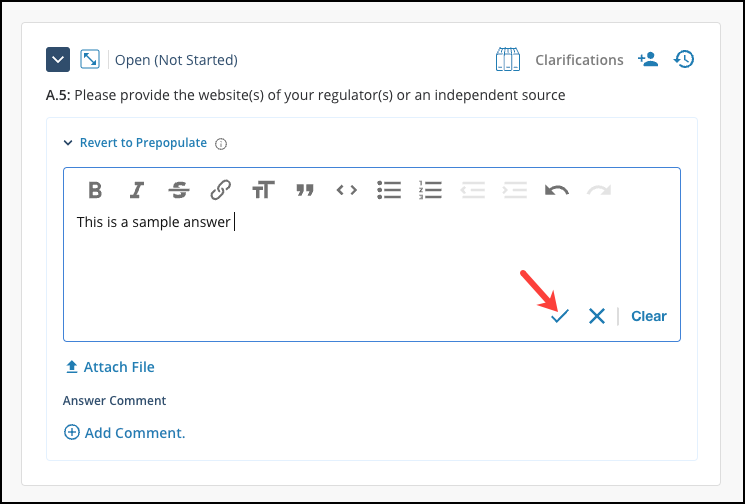 2. For an "Open" answer type-question, you can enter your response and click on the checkmark to save your answer.
Edit Answer