This feature is available in the Partner Connect module.​
When you receive a document Folder in CENTRL platform, you will receive an email notification. You can click on View Document link in email to login into CENTRL platform and view the documents.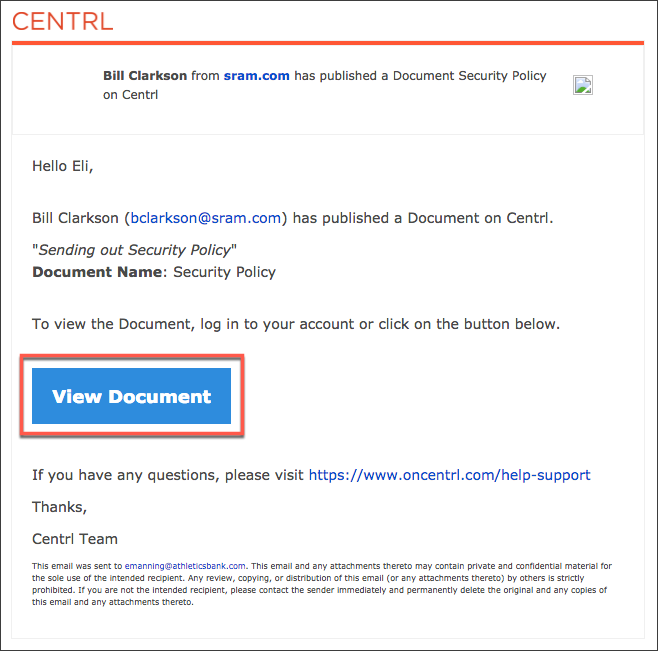 View Files While in CENTRL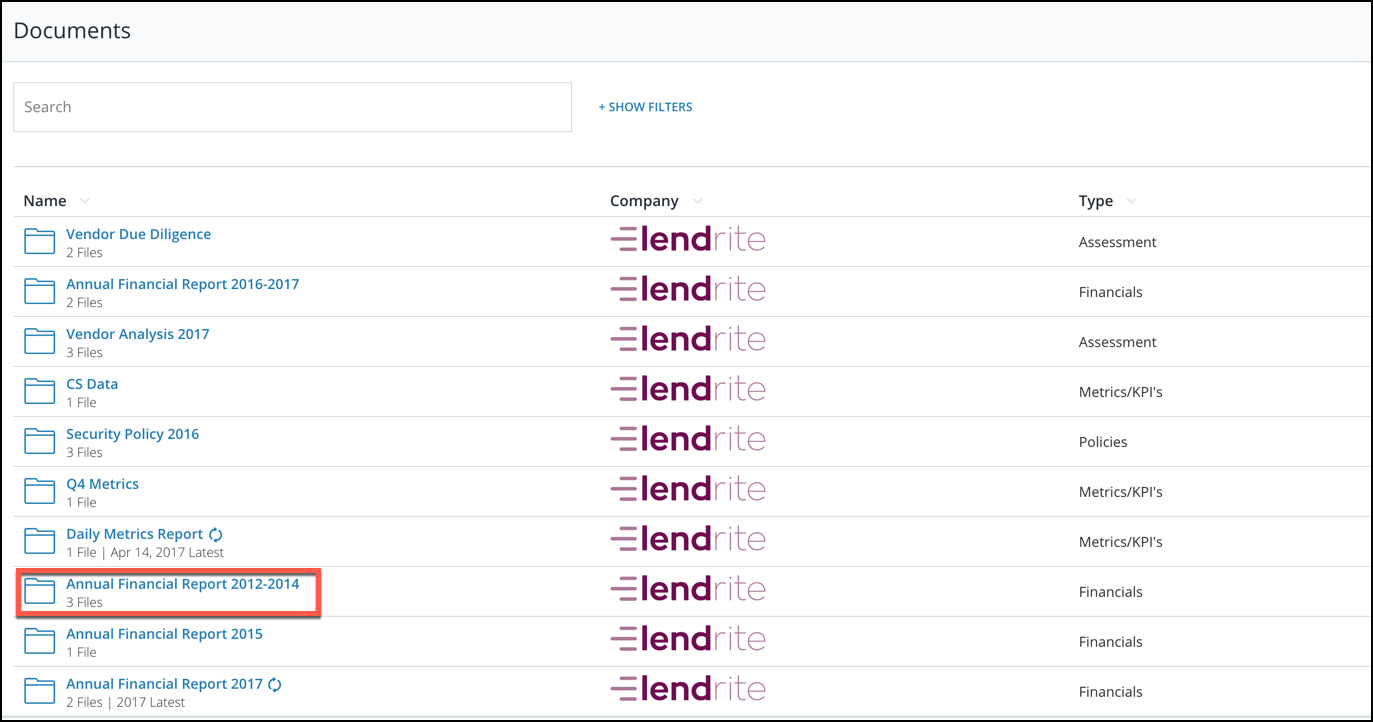 1. To access and view documents while you are in the platform, go to the Documents page and click on the document Folder you wish to view.

2. A preview list of the files in the Folder will appear on the right. If the document folder was published to you with download permissions, you can also download the files using the download icon on the right. (Note: You can download all the files at once or individually). Click on the name of the file you want to view.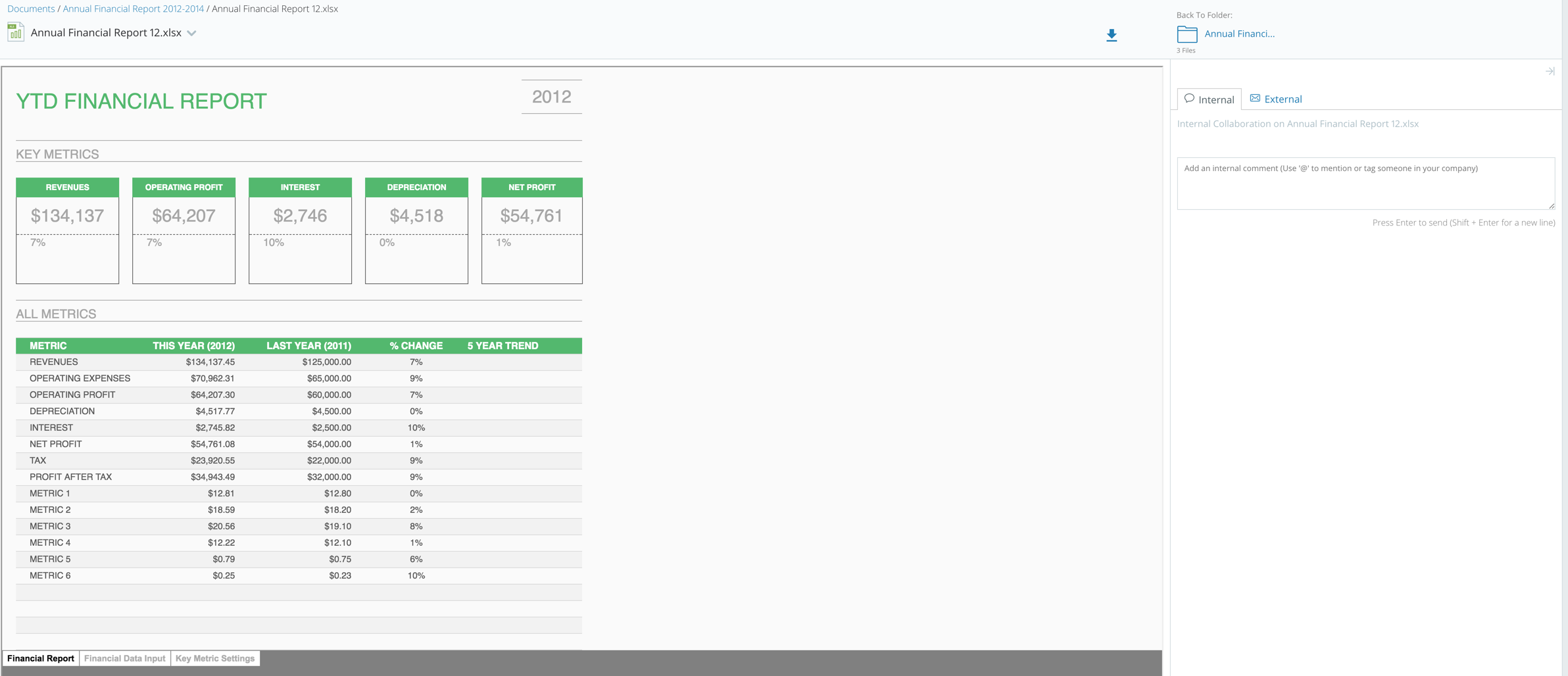 3. You will now be taken to the file viewer and will see the file that you selected. You can also download the file from here if you have download permissions. You also have an option to collaborate internally and/or externally at file level. To learn more on this, click on Comments and Messaging.

4. If there are multiple files in the Folder, you can view the other files by clicking on the drop-down icon next to the file name. This will list all the files and you can select the one you want to view.
Note: If document folder is published as Read-Only with download permissions, the Excel and CSV files will be downloaded as HTML. Also, File sizes above 80MB will be downloaded in their Original format.