Issue Owners, Issue Administrators, and Issue Collaborators can all communicate within an issue by using the Internal Comments available in an Issue. Each comment is stamped with the username, date and time making it a convenient way to collaborate at an issue level.
To save time, you can add Internal collaborators by tagging the user when adding comments.
Note: This feature is only available for Subscribed users and not for Guest users

1. Navigate to your issue and from the Issues Module, then click on the Issue Name.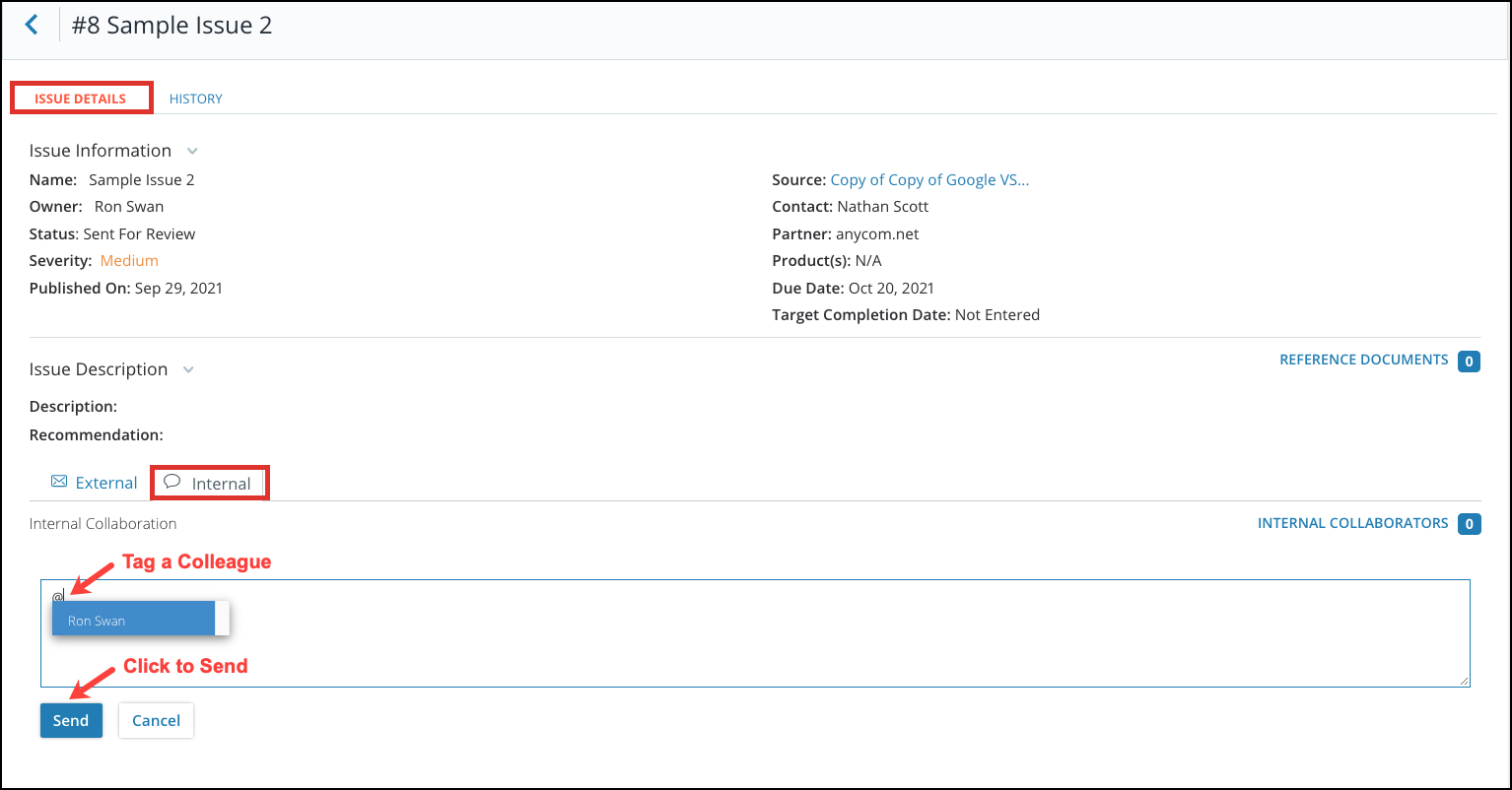 2. Tag your colleague or teammate by typing @ followed by your colleague's name. A dropdown list of available existing users for internal collaboration will populate to click on. Click on the Send button.
This user will automatically be added to the Internal Collaborators' list. An email notification will be sent to the user informing them that they have been added as a collaborator.