Users can export any assessments either in an Excel or PDF format to create an offline record, share results more widely, and even to quickly reuse answers with our Import Offline Answers Workflow.

1. Navigate to the desired Partner. Under the Active Assessments Screen, view the assessment that you wish to export.
2. From the 3 dots to the right of the assessment, select Export as shown above.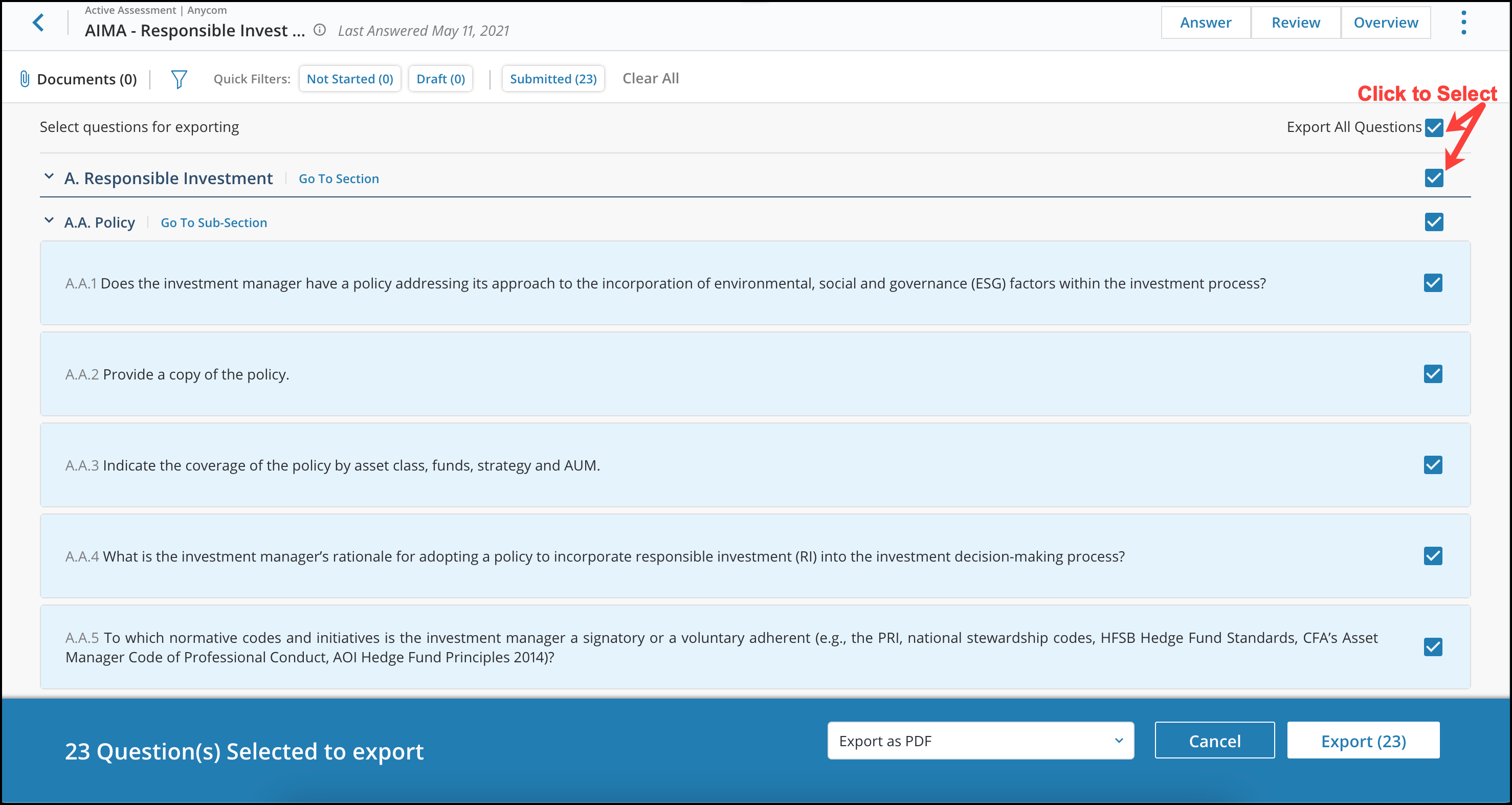 3. You will then be brought to the Export screen where you will be able to choose to select all questions from the Assessment, sections, or individual questions as shown above.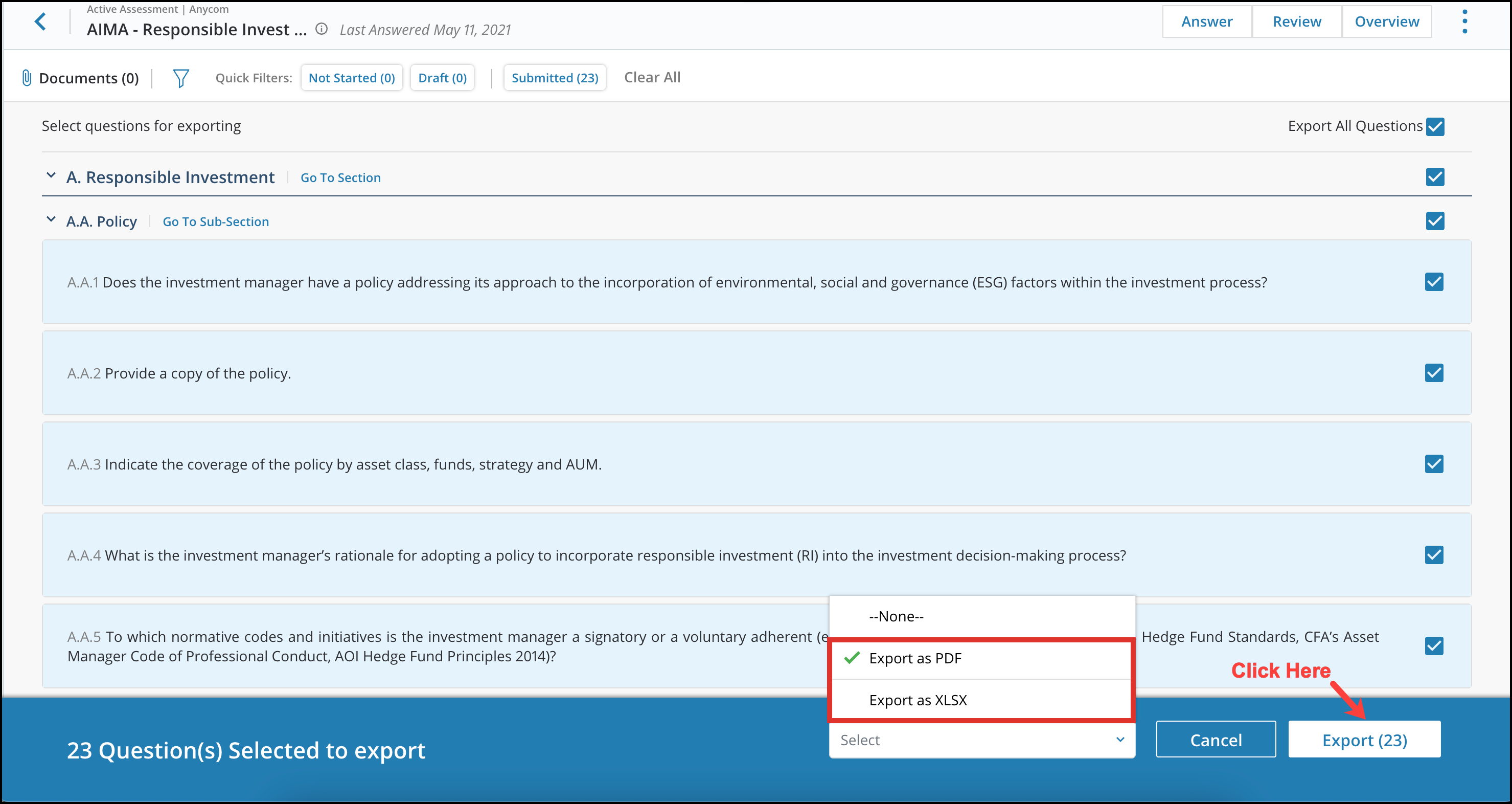 4. Once finished with your selection, select the dropdown arrow to choose the Export file type you desire. Click the Export button to begin the download.