Currently, users on the platform can export any active assessment in Excel or PDF format to answer offline. Users can also use the assessment export option to create offline records, share results more widely within their organizations, and quickly reuse answers.
Please Note: Clarifications & Issues must be responded to and answered from the platform as they are not part of the actual template, but are additional questions asked after submission. Responding to clarifications and issues is currently not supported for answering offline.
This article will cover the following topics:
Exporting an Assessment
1. Navigate to the Assessment module, and select the Active Assessments tab under the Assessments screen. Click the 3 dots menu in the Actions column and select Export as shown below.

2. You will then be brought to the assessment export screen. On this screen, the Export All Questions checkbox has been automatically selected for you as shown below.
3. You can also deselect the "Export All Questions" checkbox, and select questions individually or by section as shown below.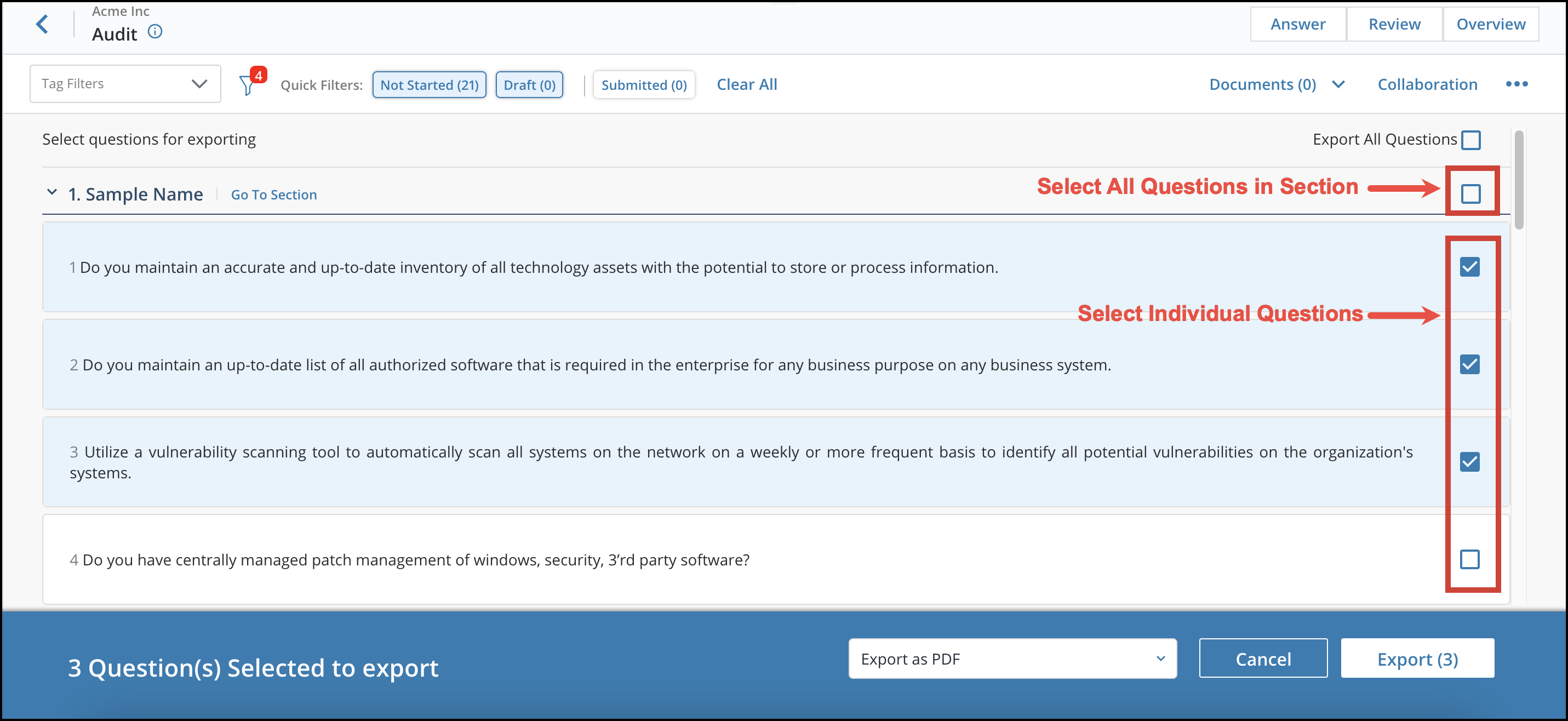 4. Once your selections are in place, click the dropdown menu at the bottom of the screen as shown below to select your desired file export type. Currently, PDF and .xlsx file types are supported for export.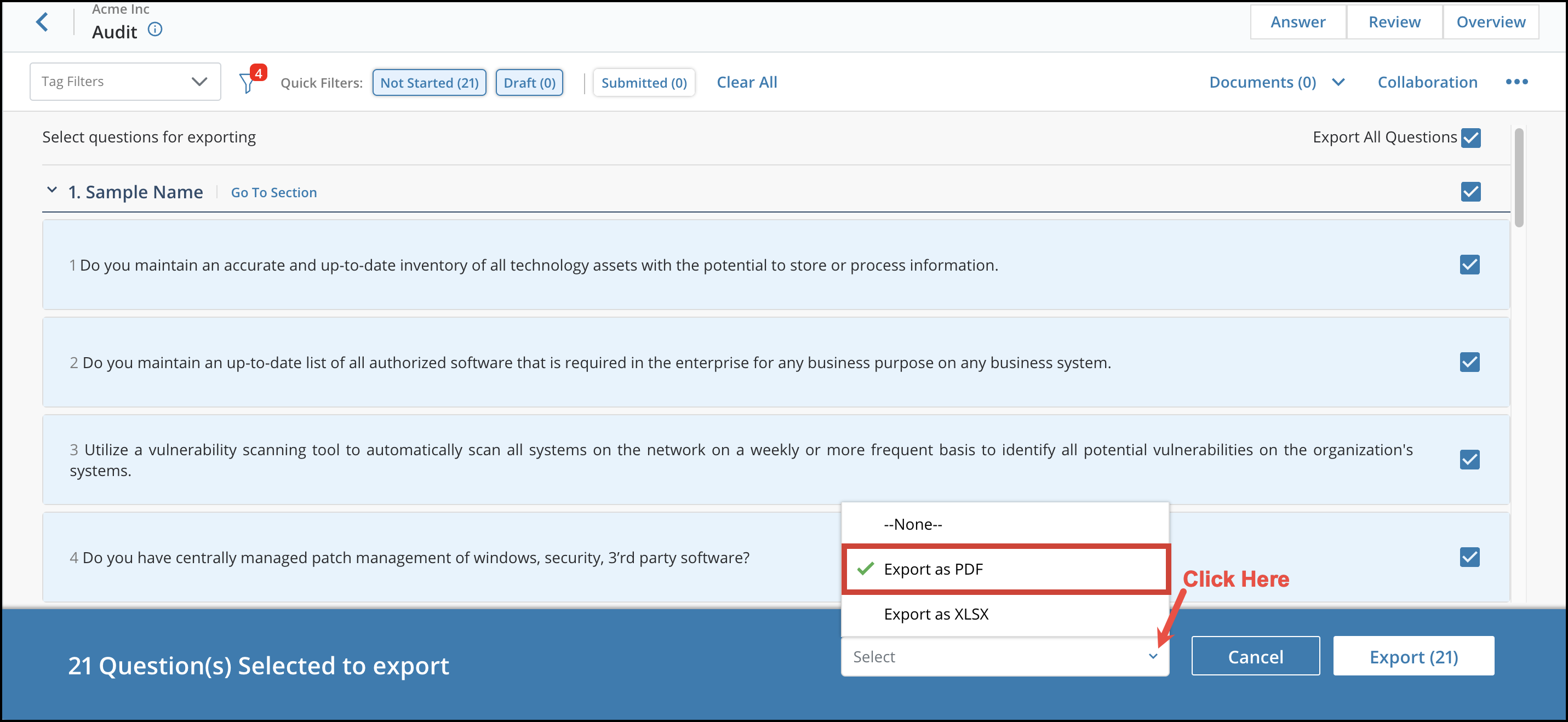 5. Once you have selected your desired file type for export, click on the Export button as shown below.
6. In the Download All Files modal, click the Export button to finalize your exported questionnaire. You will then see a green success window once this has been completed. 

Importing Offline Answers
Once you have completed your offline answers for the assessment, you can then import said offline answers. Please see our help article for a complete walkthrough on importing offline answers: Import Offline Answers in an Assessment