Document Admins have permission to access the File Library, and add or remove files from the File Library. The File Library allows you to track files across multiple document Folders. In addition, once you add files to the File Library you can later select them when creating document Folders.
Users who have the Write permission will be able to add files to the File Library whenever they upload and create document Folders. To learn more about which file types are supported on the platform, click here.
Steps to Upload Files
1. Navigate to the Documents Module and Files Screen and click on the Upload Files button as shown below. 

2. This option allows you to upload up to 25 files to your File Library with a file size limit of 500MB.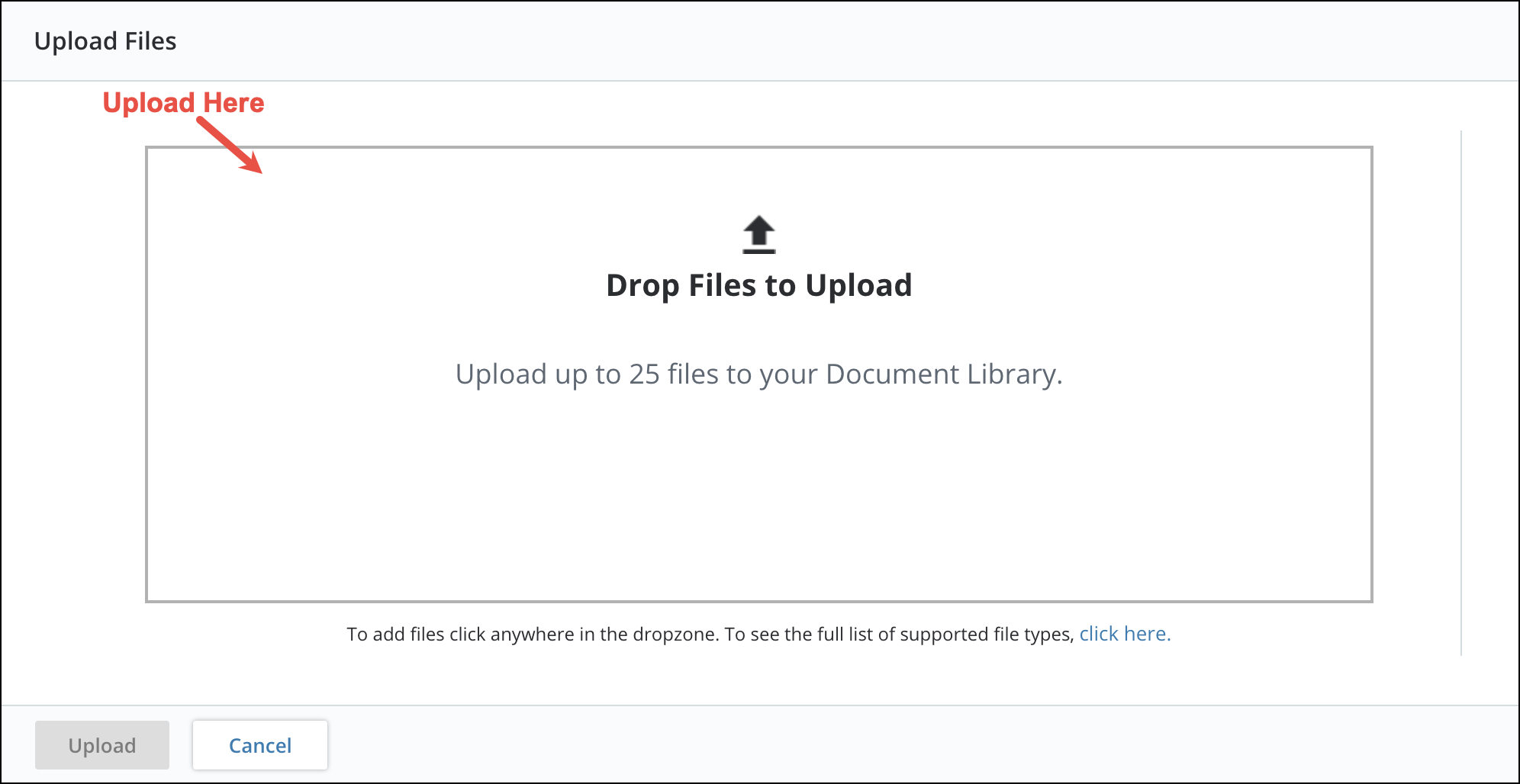 3. Once you've dragged and dropped files into the box, click Upload to upload your files.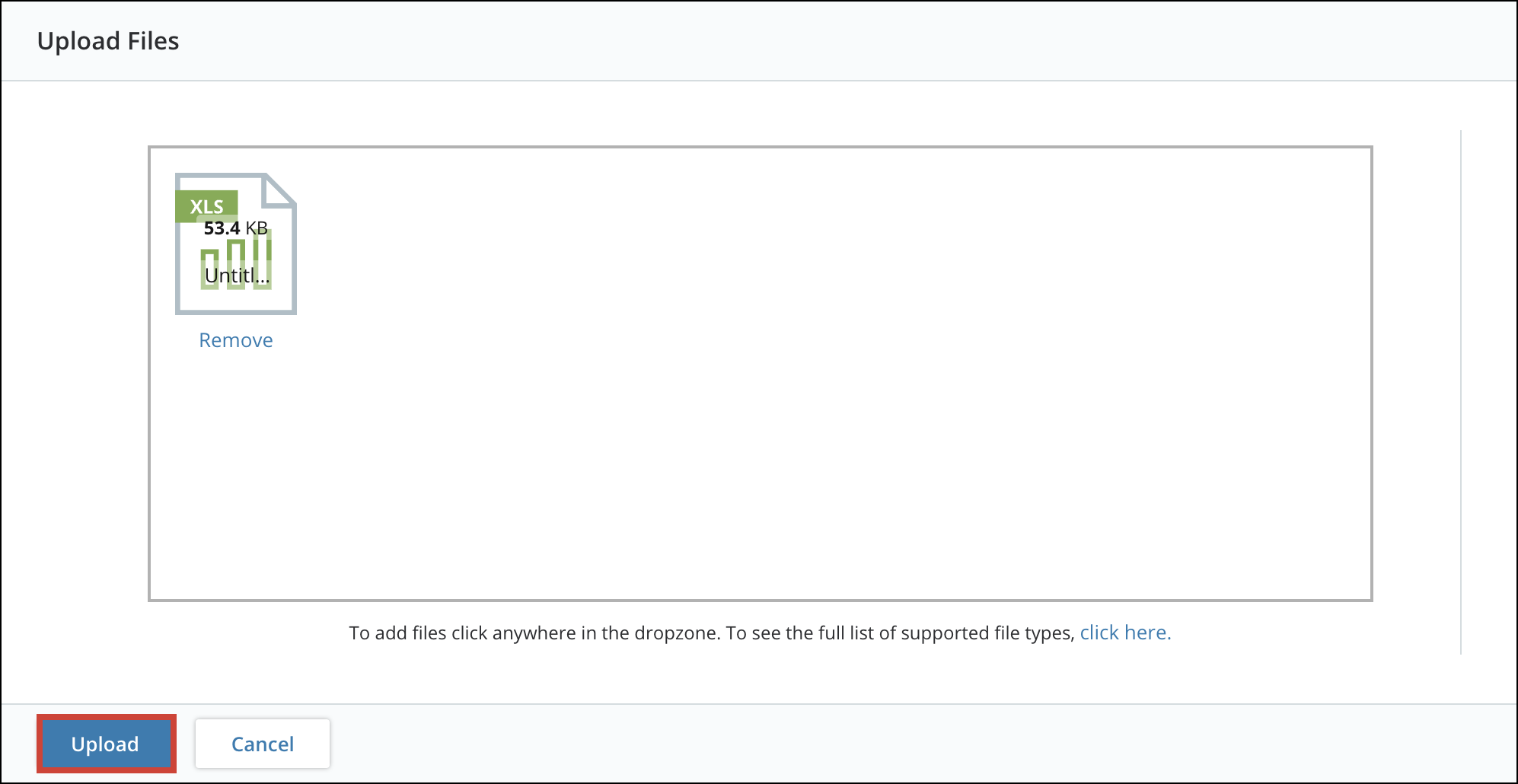 4. The Upload Files Window will display the status of the file upload. Click on the Close button to return to the Files Screen.

For information on how to delete files from the file library, please see our help article: Deleting Files from the File Library.