This article covers the following topics:
Logging in
1. To log in to CENTRL, visit https://www.oncentrl.com/.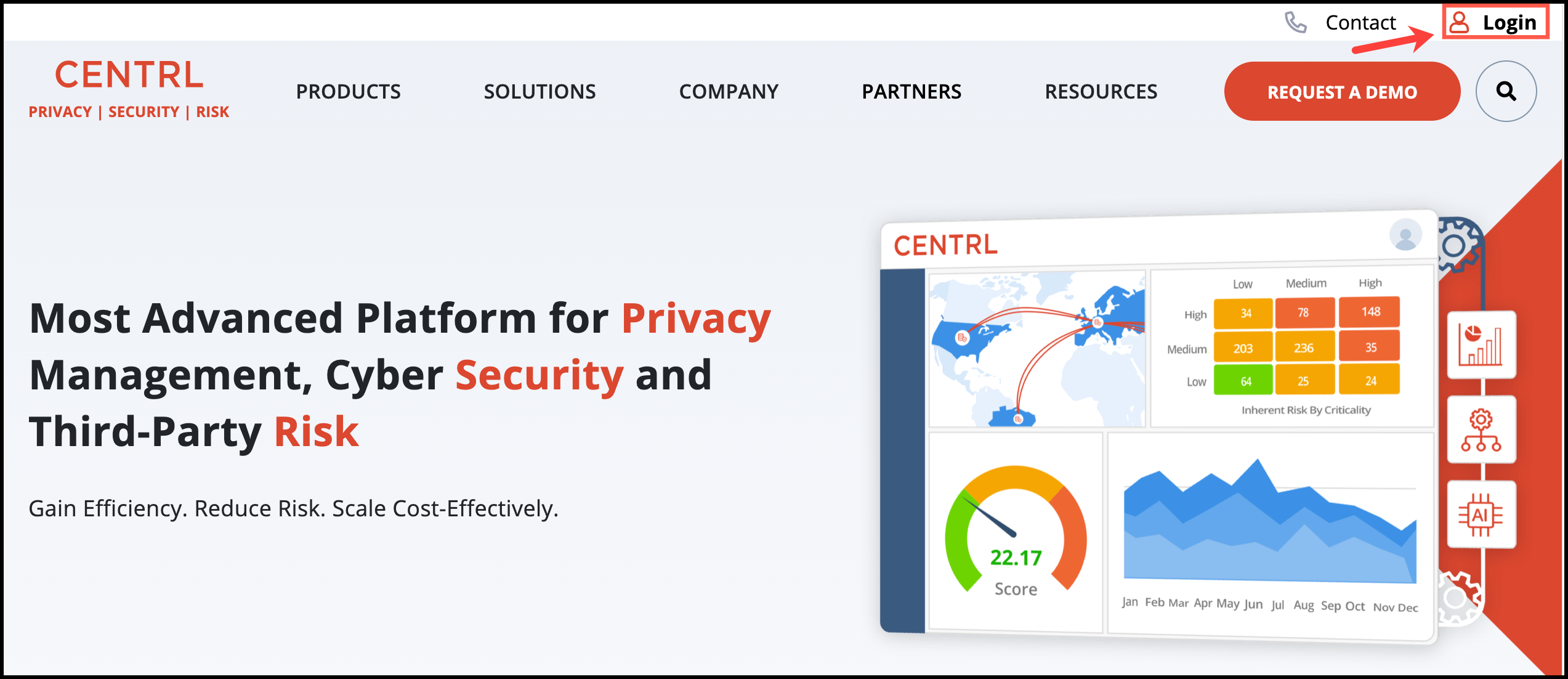 2. Click on the Login link on the top right.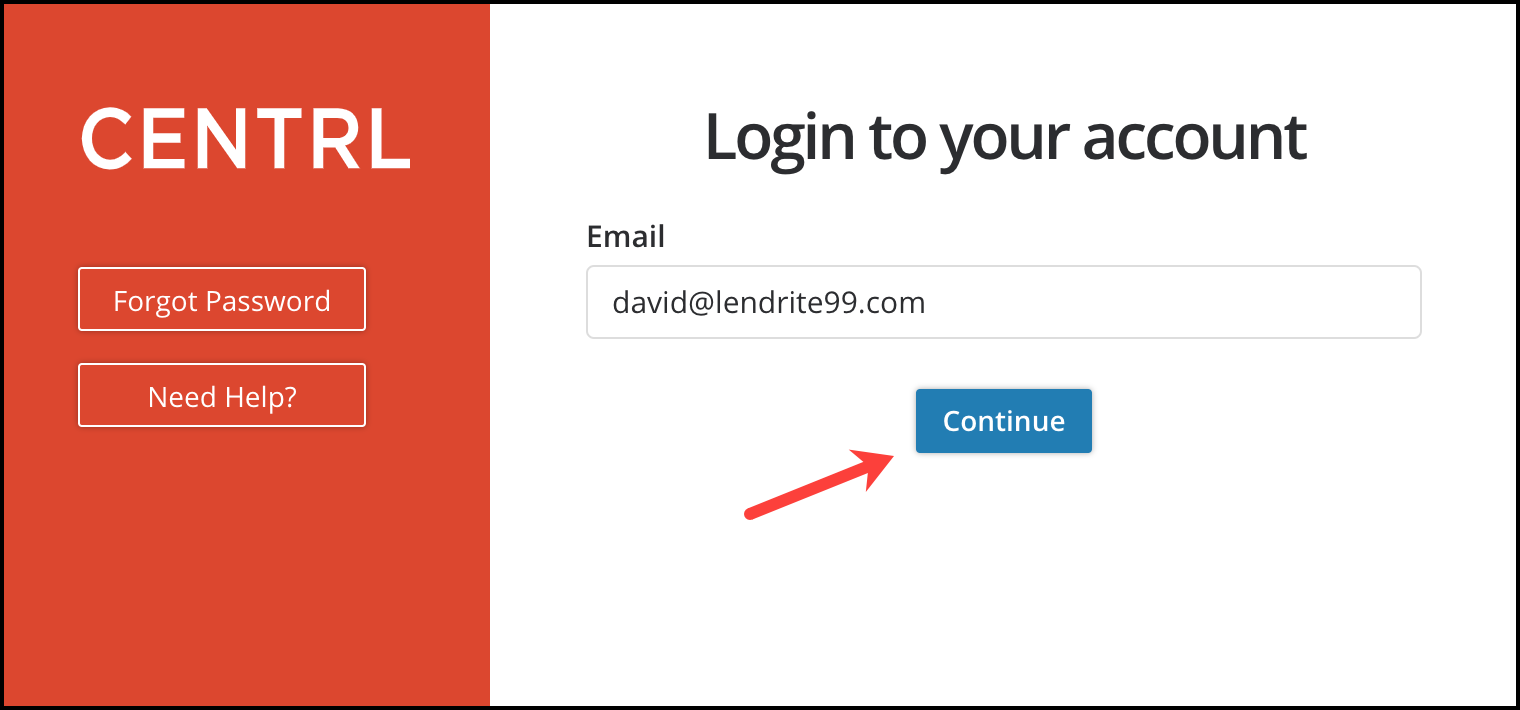 2. Enter your email address and click on the Continue button.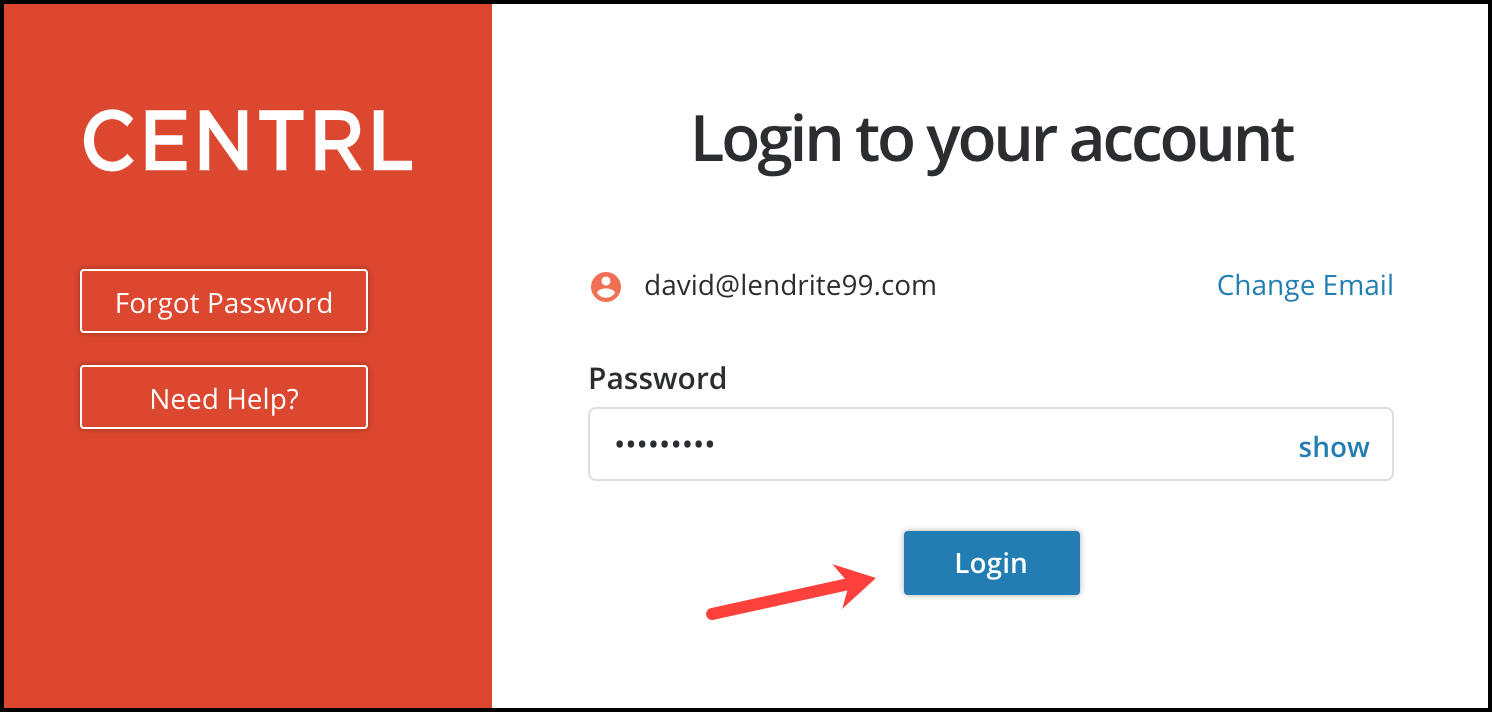 3. Now enter your password and click on the Login button.
Logging out

1. To log out, click on the dropdown next to your username initial.
2. Inside the dropdown, click on Log out.
Automatic Inactivity Logout
For security reasons and to protect sensitive client data, CENTRL enforces user sessions, that have been idle for 35 minutes, to end automatically. Based on this, users will be automatically logged out of their sessions after 35 minutes of inactivity.