Receiving Issues
Returning Users
When your Partner sends you an Issue, you will receive an Email Notification regarding that Issue. Click on the View Issue button inside the Email Notification to proceed.
First Time Recipients
If it's your first time using CENTRL, you will be re-directed to CENTRL's Registration page. Please complete registration to view the Issue(s).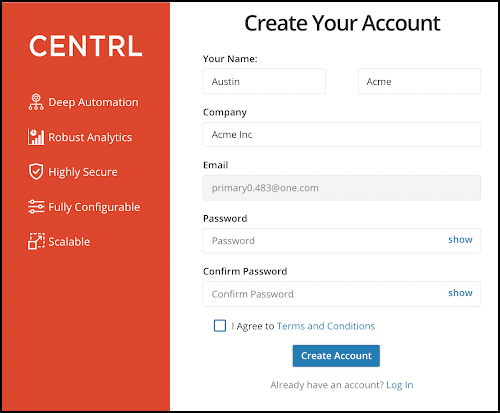 Viewing Issues
To view an Issue's details, click on the Issues tab, and select an Issue ID from the table.
To learn more about navigating to issues, please visit:
Navigating to Issues
Filtering the Issues Table
When searching for Issues, you have the option filter the table to narrow down your selection.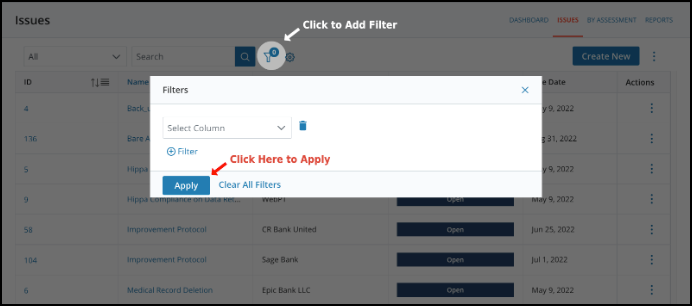 To learn more about filters, please visit:
Filters for Issues
Collaborating With Your Team
You have the option to collaborate with your colleagues on Issues you receive. To add Internal Collaborators to an Issue, from the Issue Details tab, click on Internal Collaborators.
Adding Collaborators
The first method of Adding Internal Collaborators is by typing "@" and selecting a colleague's name from the drop-down list.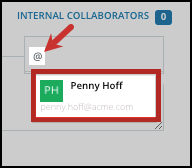 In the event that the intended collaborator is not yet registered on CENTRL, type in their email address and choose Add Email Address.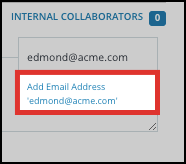 To learn more about adding new collaborators "On-the-Fly,"
please visit:
Add New Collaborators "On-the-Fly"
Communicating With Your Partner
To communicate with your Partner on the assigned Issue, from the External Messages tab, click on Q&A, add your message in the box, and click SEND. Your partner will receive an email notification with your message.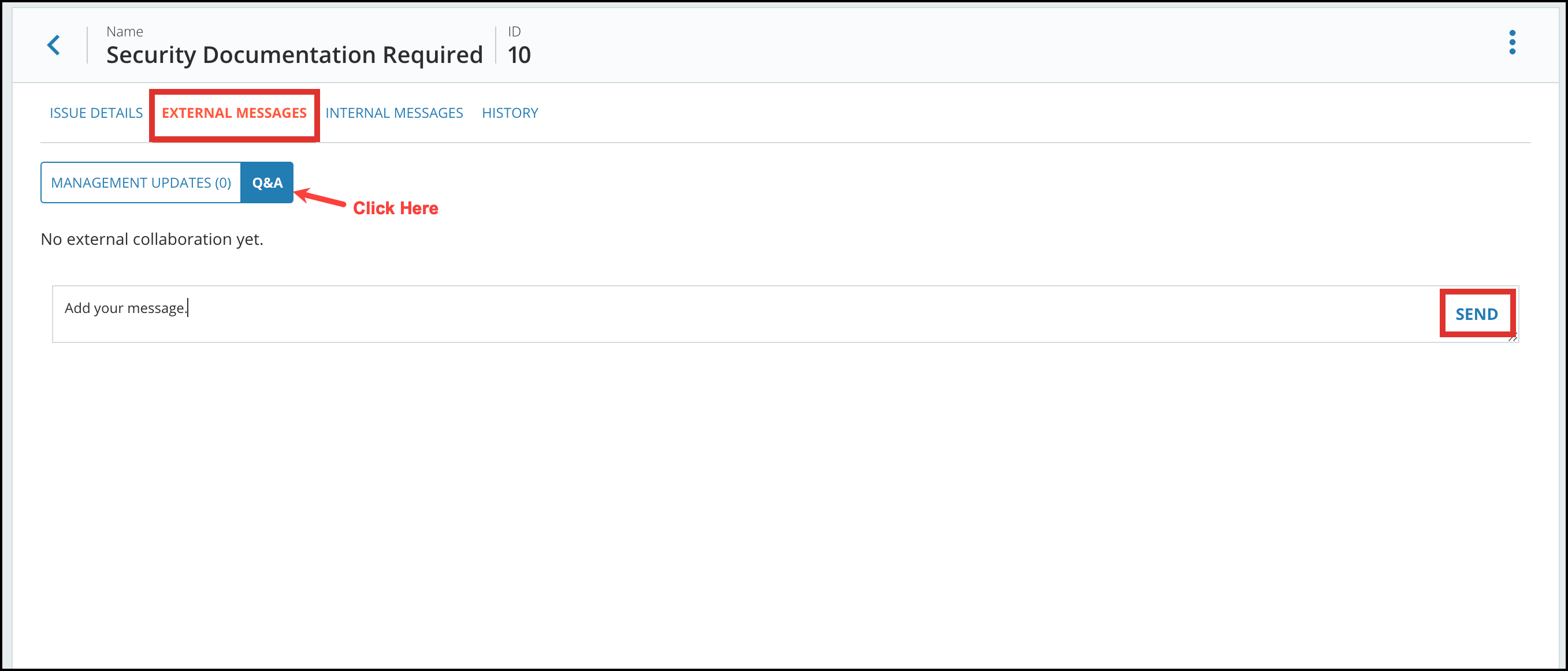 To learn more about Q&A responses, please visit: Communicating with your External Partners
Creating Management Updates
The "Management Updates" feature allows you to send formal Issue remediation updates to your Partner.

Note:
We recommend that only the owner of the issue create the Management Update.
Publishing Management Updates

To publish the Management Update to your Partner, click on PUBLISH UPDATE, as shown below.

You can update the issue status by marking it as Sent for Review while publishing an update. When the status is updated to Sent for Review, the issue is closed from your end. Your Partner, (sender of the assigned Issue), will evaluate the Issue and update the status accordingly.
Click on Publish to confirm and send the update.
To learn more about publishing Management Updates, please visit: Publishing Management Updates
To learn more about Issue Status, please visit: Status for Issues