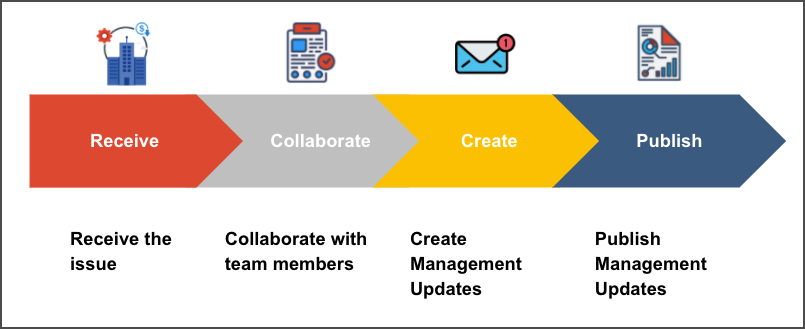 The issues function allows partners and clients to mitigate and track issues within any assessment.
Receiving the Issue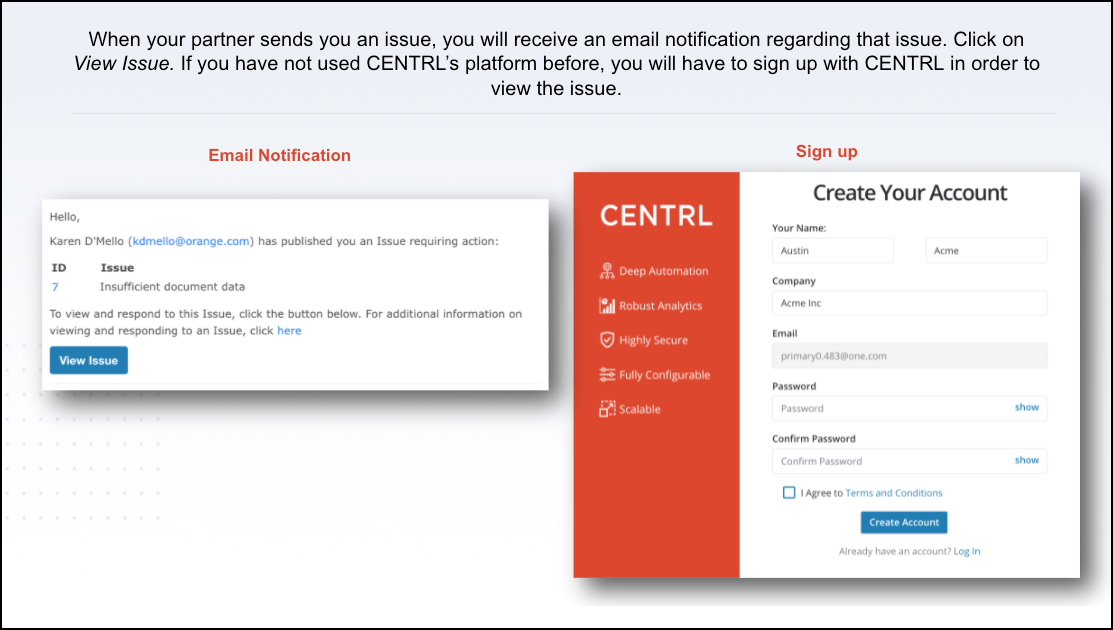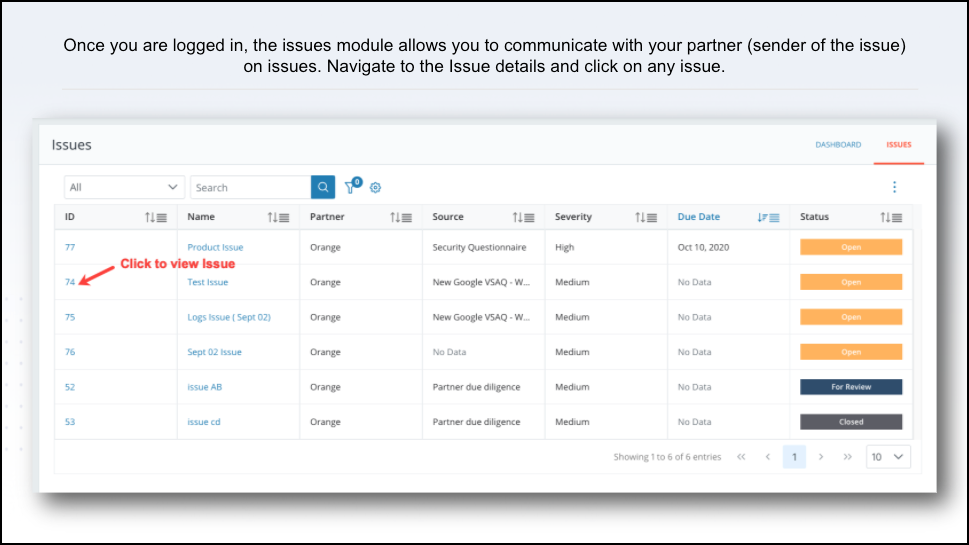 To learn more about navigating to issues for guest and subscribed users, please visit: Navigating to Issues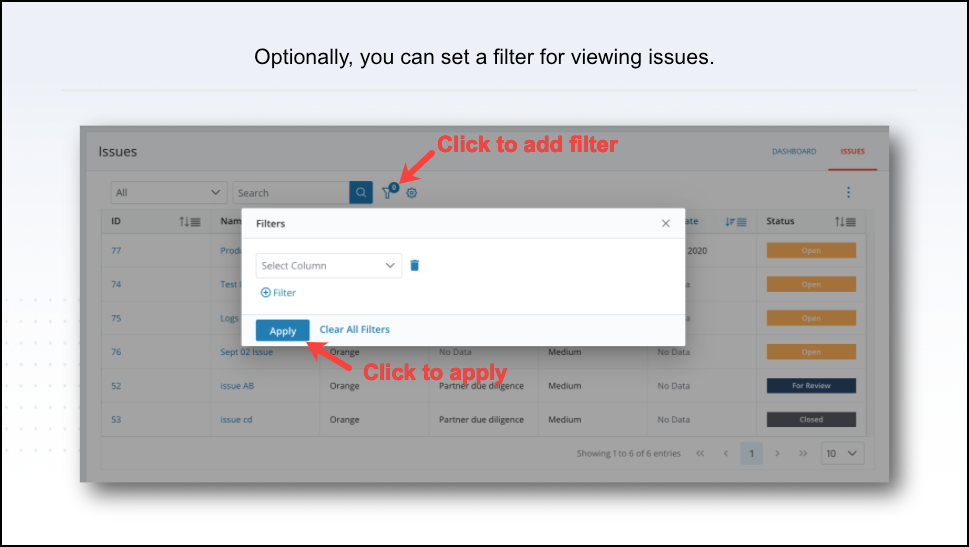 To learn more about filters, please visit: Filters for Issues
Collaborating with team members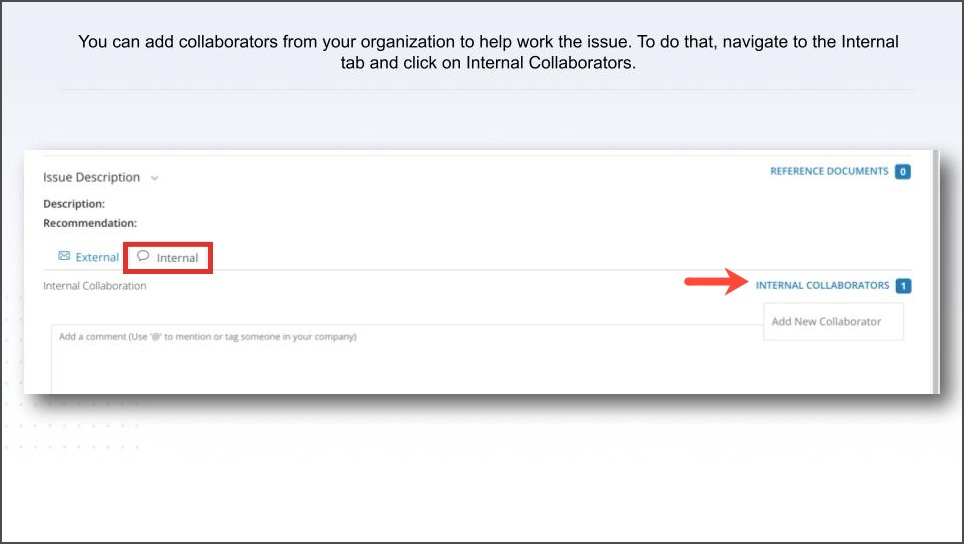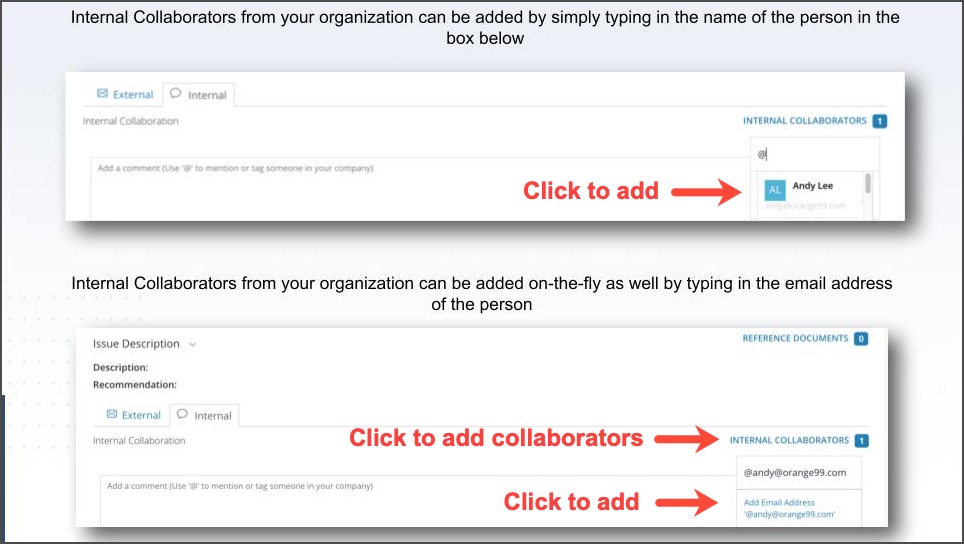 To learn more about adding new collaborators "On-the-Fly," please visit: Add New Collaborators "On-the-Fly"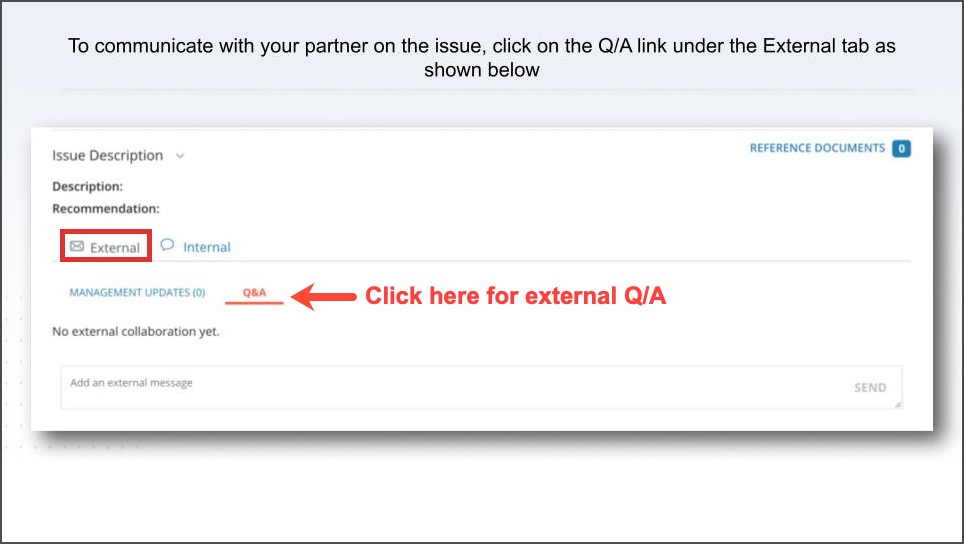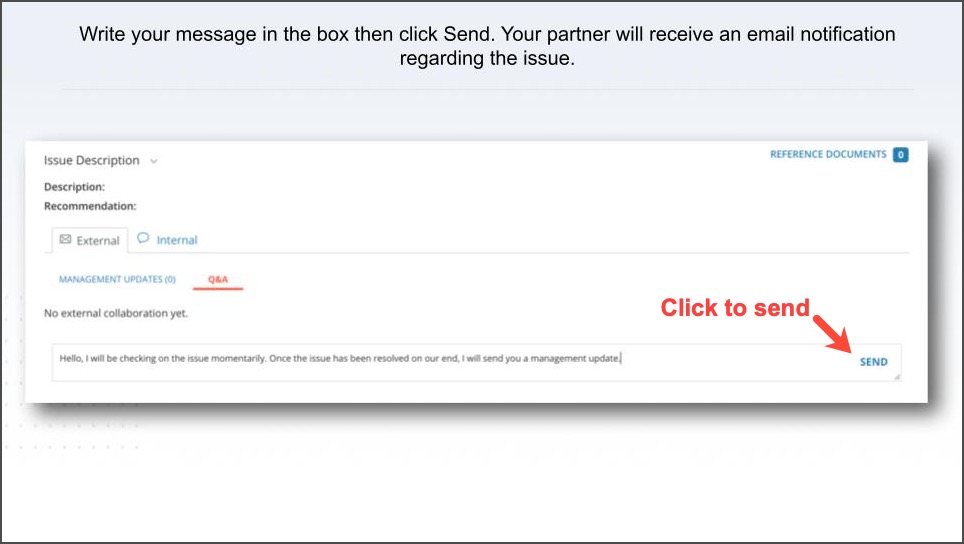 To learn more about Q&A responses, please visit: Communicating with your External Partners
Create Management Updates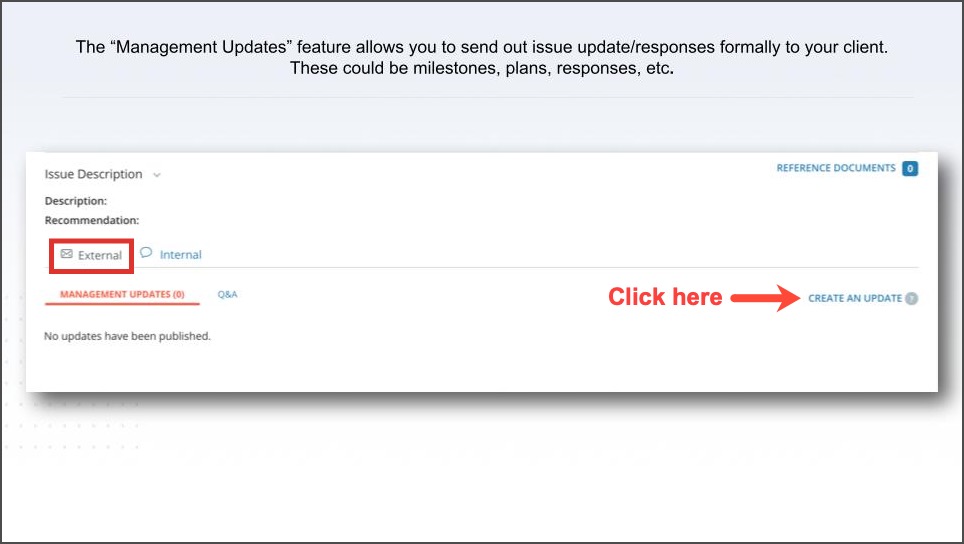 Note: We recommend that only the owner of the issue create the Management Update.
To learn more about Management Updates, please visit: Creating and Editing Management Updates
Publish Management Updates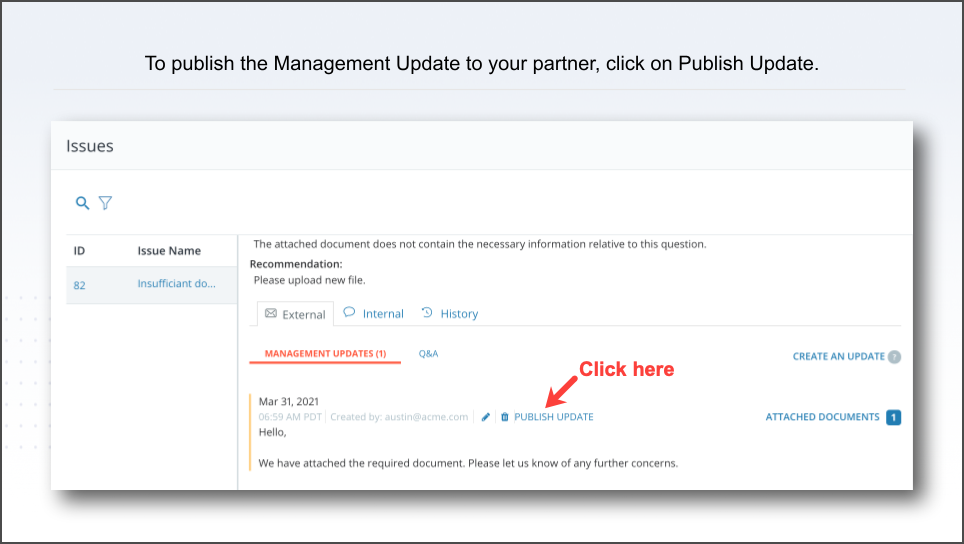 Optionally, you can update the issue status by marking it as Sent for Review while publishing an update. When the status is updated to Sent for Review, the issue is now closed from your end. Your partner (sender of the issues) will evaluate the issue and update the status accordingly.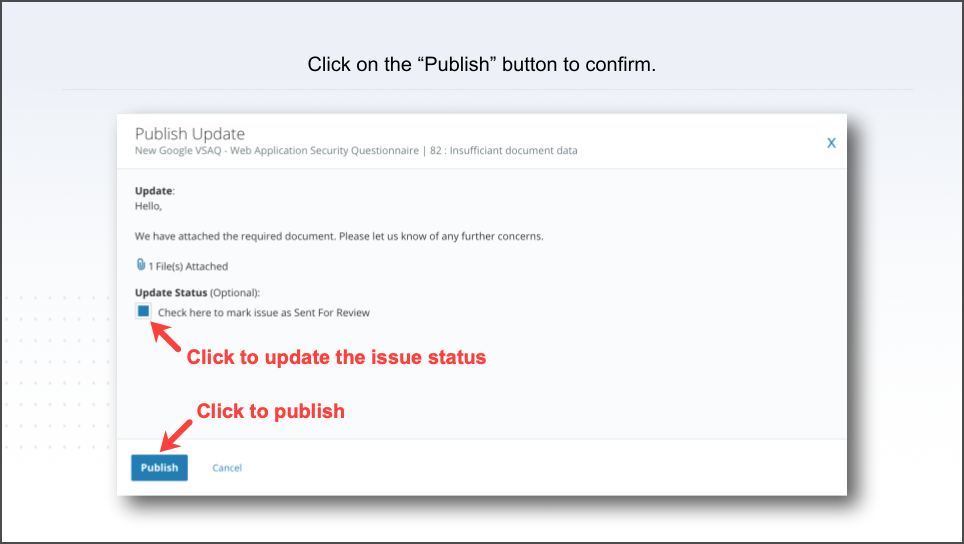 To learn more about publishing Management Updates, please visit: Publishing Management Updates
To learn more about Issue Status, please visit: Status for Issues