Business owners can add answers and submit back the received Data Inventory Requests to the Data Processing Officer (DPO) for review. When the answers from the business owners are submitted back, the DPO can easily populate the data inventory based on the answers provided. 
Navigating from Email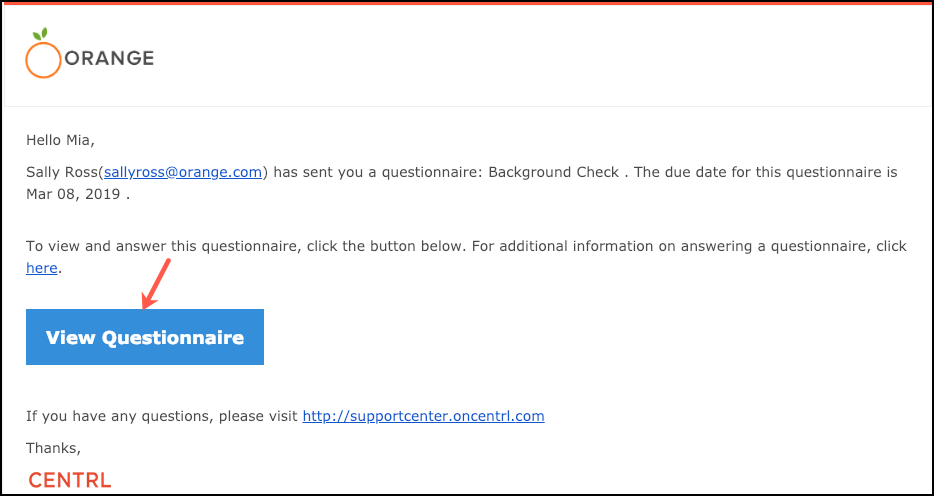 Responding to a Data Inventory Request
1. Navigate to Data Inventory and click on the Active Requests link.
2. Click on the Questionnaire as shown above.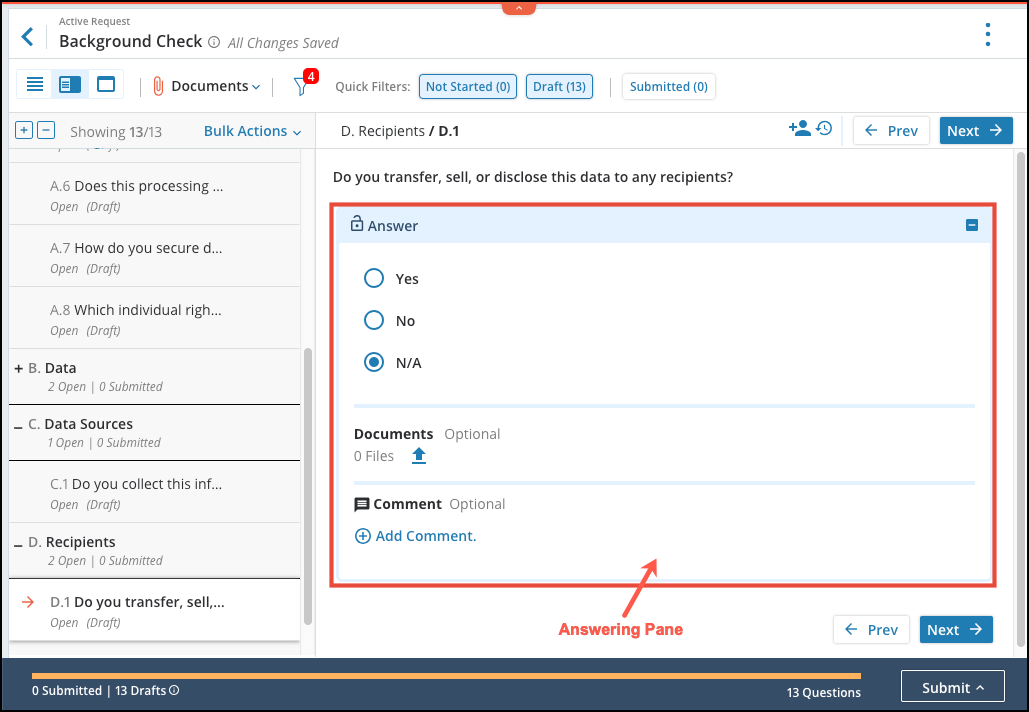 3. You can add your responses and the changes will be auto-saved. To learn more about answering a questionnaire, click here
Note: There is a progress bar at the bottom of the screen indicating the number of answered as well as unanswered questions.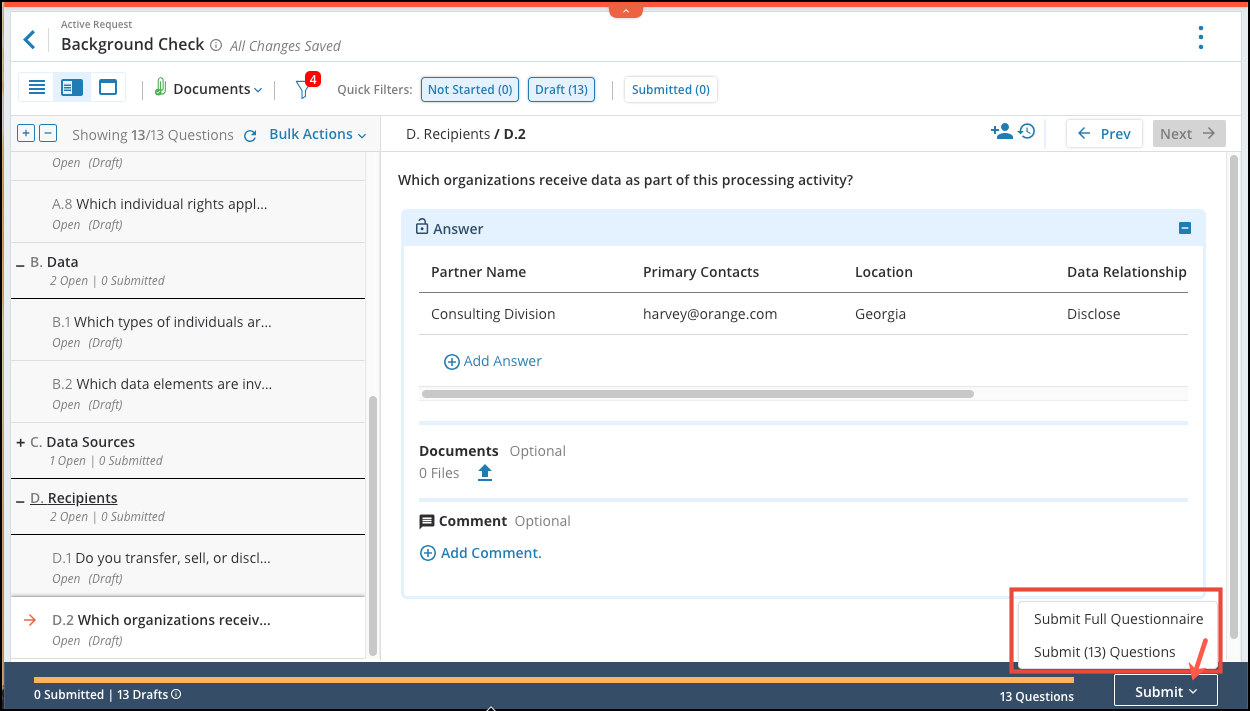 4. When you are done answering all the questions, click on the Submit button at the bottom of the screen and select Submit Full Questionnaire or Submit Questions as per your liking. 
Note: The Submit Full Questionnaire option allows you to submit the entire questionnaire to your Partner. The Submit Questions option allows you to submit individual questions answers to your Partner if required.
Click here to learn more about submitting answers back to your external partner.
5. Inside the Submit Full Questionnaire modal, you can send an optional message to your partner and click on the Submit All to Partner button as shown above.